Something special for the holidays—a guest post from my friends Meg and Tony (@landingstanding) on how to live like a local in foreign places. They've spent the past year eating their way around the world. Check out their travel tips below and then visit their blog!
"Travel is more than the seeing of sights; it is a change that goes on, deep and permanent, in the ideas of living." – Miriam Beard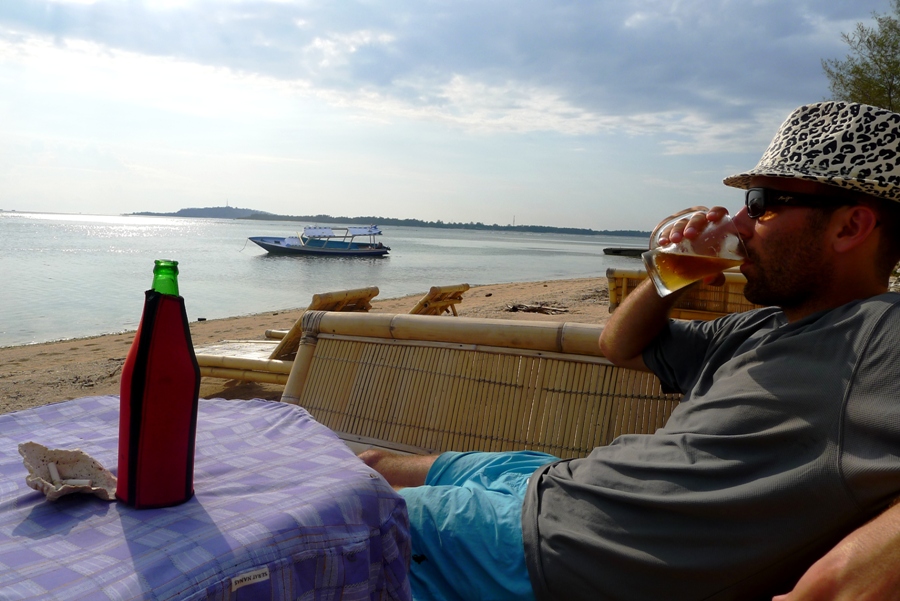 When traveling, it is easy to follow the crowd. If there are hundreds of people lined up outside of the Vatican, it must be good, right?
Of course!
But as much as I love seeing the popular sites abroad, it is never these big tourist hot spots that I remember from my travels. It's the people I meet, the foods that I've tasted and the moments that I share with loved ones on the road that I cherish forever.
Not only do I remember these little things more, but I also feel like I explore more of a particular destination when I stop trying to travel by the book and instead try and actually live amongst the local culture.
Instead of seeing the world as tourists, Tony and I try our best to live like the locals in every place we travel. With these five easy tricks, we have been able to see the world in a whole new light on our trip around the world this past year.
Step 1 – Talk With The Locals
If you really want to immerse yourself in the local lifestyle of a particular destination, there is no better way than to put yourself out there and talk to people. Be a social butterfly and get the local tips on the best places to eat, drink and visit in the area.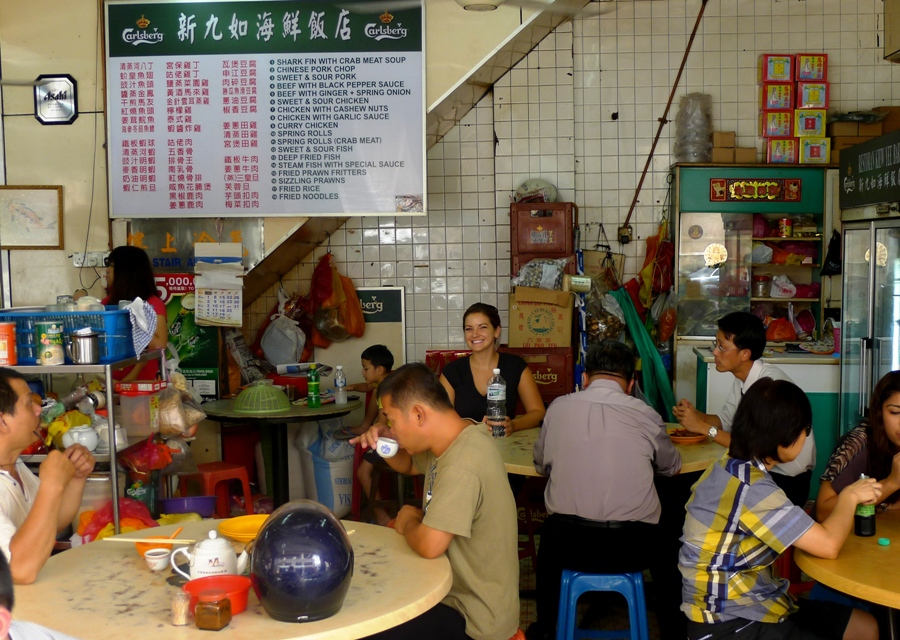 Believe me, you will have a much better experience traveling this way than by listening to what a Frommers guidebook has to say.
Not only will talking with the locals give you the scoop on the best (and possibly cheapest) places to visit in a city, but you might make some friends out of these interactions.
Step 2 – Share Your Travel Plans With Others
Always talk with the locals. ALWAYS. But another great way to fully experience a destination or a city is to also talk with like-minded travelers that have traveled to the particular destination (or are currently visiting the destination) you are traveling to.
The best way to connect with people is through social media accounts, such as Twitter and Facebook. If you are an avid traveler (or travel blogger), join a travel forum on Facebook to connect with others on the road.
By doing this, you can get great advice on the hidden charms of a city from people that share similar interests as you. As a bonus, you may also be able to coordinate meet-ups with these folks during your journey.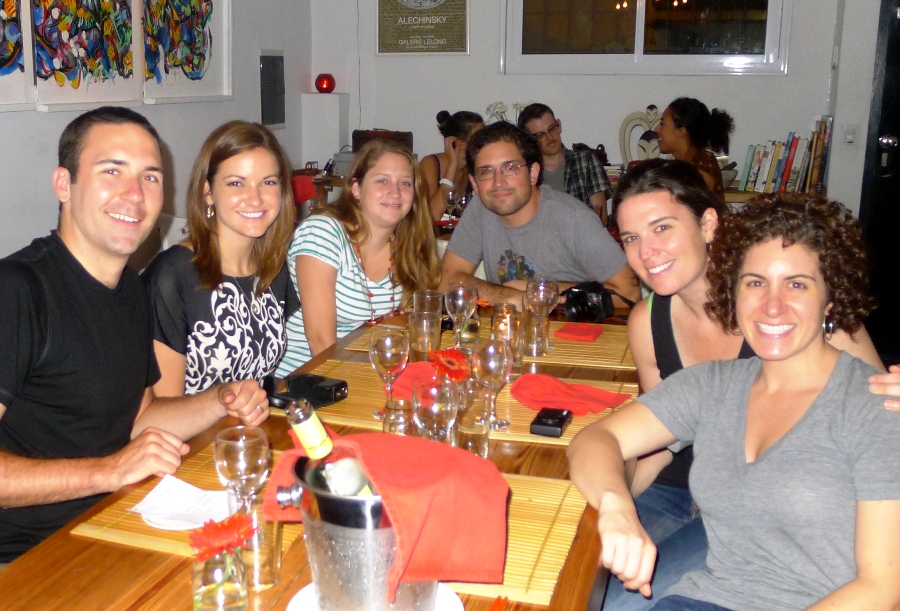 Tony and I have been able to meet lifelong friends on the road simply by putting ourselves out there on Twitter and Facebook and sharing our plans with the world!
Step 3 – Don't Fall Into The Typical Tourist Trap
Sure, there are guidebooks out there that will tell you the ten best tourist sites to see in a particular city/destination. But what if you don't want to stand 4 hours in line to journey up the Eiffel Tower? What if you want to spend the afternoon in the beautiful city of Paris, café-hopping and people-watching instead?
My advice to you is do whatever it is that YOU want to do. To get the most out of your travels, don't feel like you have to see a particular site just because a guidebook says that you have to.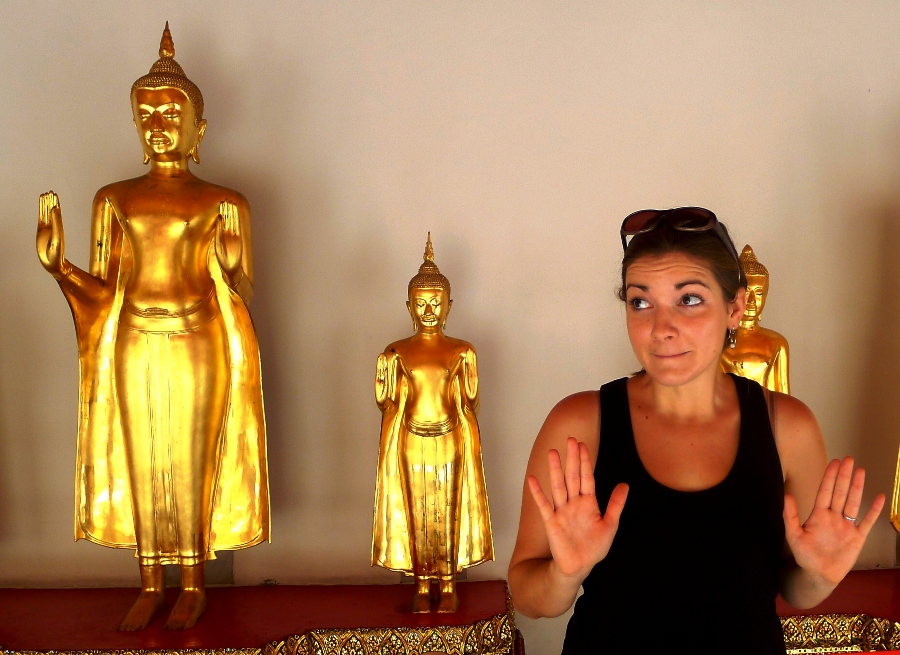 The only person creating your travel memories is you, so make them count!
Plus, do you ever see the locals hanging around the local tourist traps? I think not.
Step 4 – Participate In A Cooking Class
Besides absolutely adoring all things food, Tony and I find that learning about local food is the best way to learn a culture. And what could be a better way to learn the local cuisine than learning how to cook it? When you participate in a cooking class, you not only get to interact with locals, but you get to learn about the history and traditions of their meals… all while eating phenomenal food.
I consider that a win/win.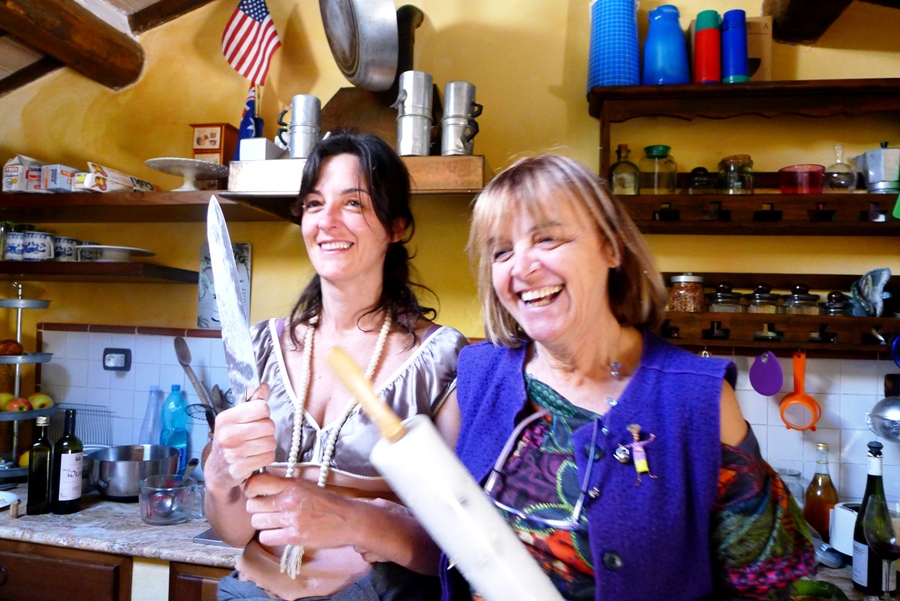 Step 5 – Walk Everywhere
You have café hopped all around Paris and you have whipped up a feast in your cooking class… You now need to burn off those calories! Not only is walking therapeutic and an excellent way to exercise on the road, but it is also the best way to see a city.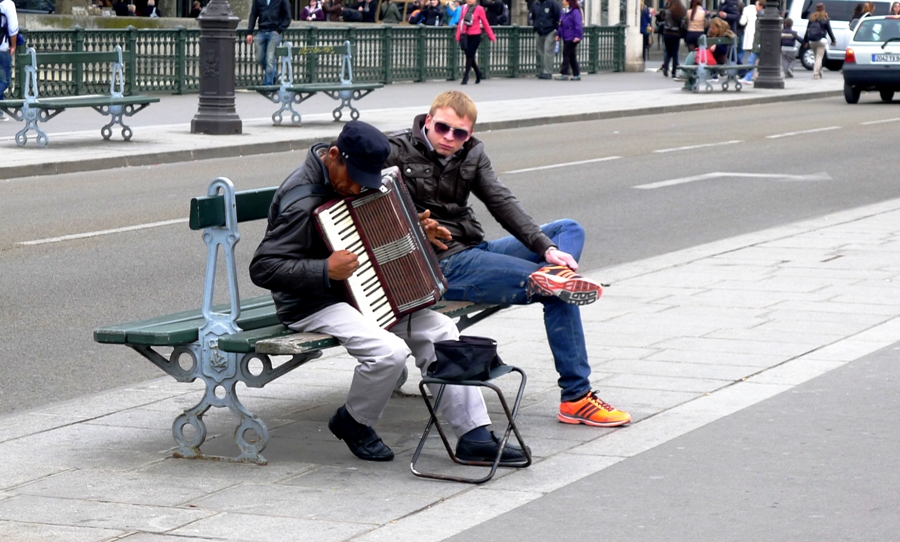 This tip is pretty self explanatory, so I won't babble on but it truly is the best way to explore… and to see things you may have not stumbled upon if you travel by bus, train or taxi.
Better yet, be comfortable with getting lost… you may come across some local hidden treasures along the way!
Your Turn: What are your tips for living like a local abroad? Please share below in the comments section!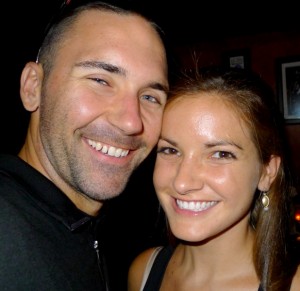 Author Bio: Meg Rulli writes with her husband, Tony, for the blog LandingStanding. Meg and Tony left their jobs in January 2012 to go RTW and try out this location independent thing. They are aspiring entrepreneurs & digital nomads that blog about travel, food, and all things ridiculous. You can follow their adventures on Facebook and Twitter.