Last year when I arrived in Berlin, one of the first things I got to experience was the annual Fête de la Musique festival. The non-commercial music festival is a celebration of live music. It's also called World Music Day and in Berlin, where creative musicians and artists seem to flock, the event is truly spectacular.
To give you a sense of the atmosphere in the city would be impossible—it's something you really have to see for yourself. All over Berlin, people are performing—whether it's a make-shift drum circle or a DJ playing from a behind a bar. My photographer friend Katrina provided the photos below. You can tell from her captures the level of emotion in both the artists and the audience during Fête de la Musique. Read what Katrina has to say:
I knew I was doing this guest post for Adam when I set off yesterday to explore Kreuzberg and Fête de la Musique. I remembered last year's event was amazing and had high expectations of capturing some great images. I was slightly disappointed in this year's turn out and while I am a huge techno fan, I was searching for good live music—which I didn't find. I gave up my search and went to Soju bar to see Boris play a brilliant set.

I am not one to take photos just for the sake of it and although the music was great I just wasn't feeling it, I started scripting the email to Adam in my head, "I only show work that I am totally in love with, the quality of images is really important to me, maybe I can do a guest post about something else?" I gave up trying to make it happen and headed for home when I found what I was looking for and much much more, The B. B. Street Band. These pictures are a result of holding out to find what you really love and being prepared to give nothing but your best.
Be sure to check out Katrina's photography blog to learn about her Berlin photography workshops.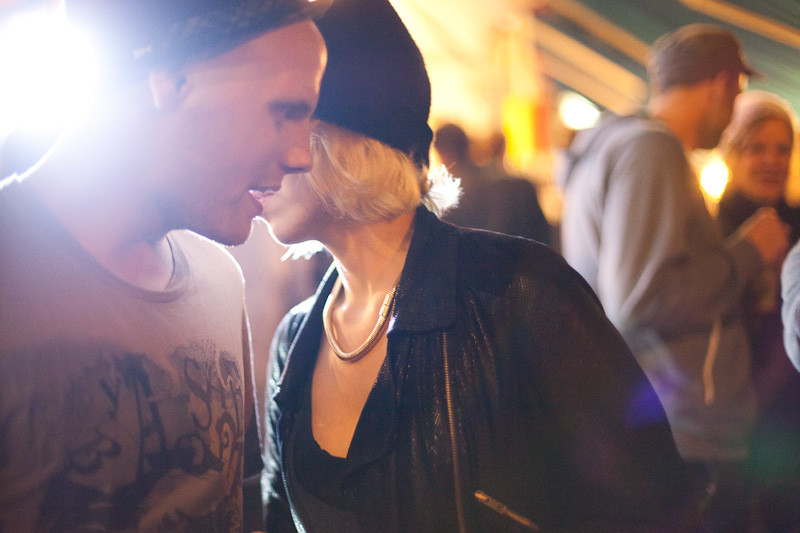 About Katrina:
Katrina is a a documentary and travel photographer from Sydney, Australia. She studied commercial photography, and like most people, fell in LOVE with Berlin so moved here in 2010. She takes travel and portrait photos, as well as the occasional ass.
About photography mentor sessions in Berlin:
Katrina offers one-on-one mentor sessions for people who want to vastly improve their photography skills:
We will spend half the day (four hours) together, I will give you tips on how I shoot and what I am looking for in an image, how I approach different situations and handle all shooting conditions. I will give you instant feedback on what you can do to take your images to the next level, how to create energy and atmosphere and inject a big dose of love into your work.

I also give you feedback on your images after our session together.

The sessions are designed for people who already have a general knowledge of their camera and want to progress past the basics.
Sessions are €250 (they make a brilliant gift). If you're interested in one of her photography mentor sessions, she'll offer a €50 discount to anyone who mentions this blog. Learn more about them here, or view her recommendations.
Katrina's blog: I'll get you my pretty