You heard it here first… This is going to be the gayest summer ever! What with the pending Supreme Court decision in the USA regarding marriage equality, Ireland's recent same-sex marriage referendum and an increasing amount of equality in many western countries, there's a lot to be proud of this year.
Gay pride isn't really a new thing. But as visibility has increased in recent times, the gay rights movement has become one of the leading social issues of my generation. And while some might argue that gay pride festivals aren't as much of a necessity as they once were, these people are wrong. Sure, many gay pride events in Europe and North America (and other places too—but these are the ones I'm most familiar with) have become big parties and festivals with plenty of sex, drugs and chaotic fun. But that's not the case everywhere. Gay pride still matters, especially as the issues expand further into gender equality issues & rights.
So, it's with all these exciting times for the gay rights movement that I find myself getting ready for what I'm hoping is going to be the gayest summer ever. June is National LGBT Pride Month and luckily, there's a lot to be proud of this month. And as this summer progresses, there's even a lot more to look forward to. I'm celebrating with a summer full of weekend trips to different gay pride festivals, events, parties and some of the world's hottest gay destinations. And it all starts this weekend with a trip to Manchester…
[box]
On Tuesday, June 2nd, to celebrate June as National LGBT Month, Travel and Leisure magazine is hosting a 1-hour LGBT chat on Twitter. Follow @TravlandLeisure and look out for the #TL_chat from 2-3pm EST. I'll be participating as one of the panelists, so make sure to tweet at me @travelsofadam during the chat!
Topics during the LGBT travel chat will focus on gay-friendly destinations, airlines, hotels and cruises.[/box]
Gay Travel Hotspots This Summer
Manchester, England
What with London being one of the world's top gay destinations, you might be surprised to find Manchester on this list. But as any gay guy knows—the city serves as the backdrop for what is probably one of the best gay TV shows to ever air: Queer as Folk. I won't lie: when I'd first discovered the series, I binge-watched as much as I could. The UK version of the show takes place in Manchester, almost exclusively in that city's gayborhood along Canal Street.
I've always had this fantasy of visiting the world of Queer as Folk, so I'm excited to finally spend a weekend in Manchester checking out the city's gay nightlife. If I have half as much fun as the fictional, stereotypically gay characters of Queer as Folk, I'm sure I'll have a good time.
Tel Aviv, Israel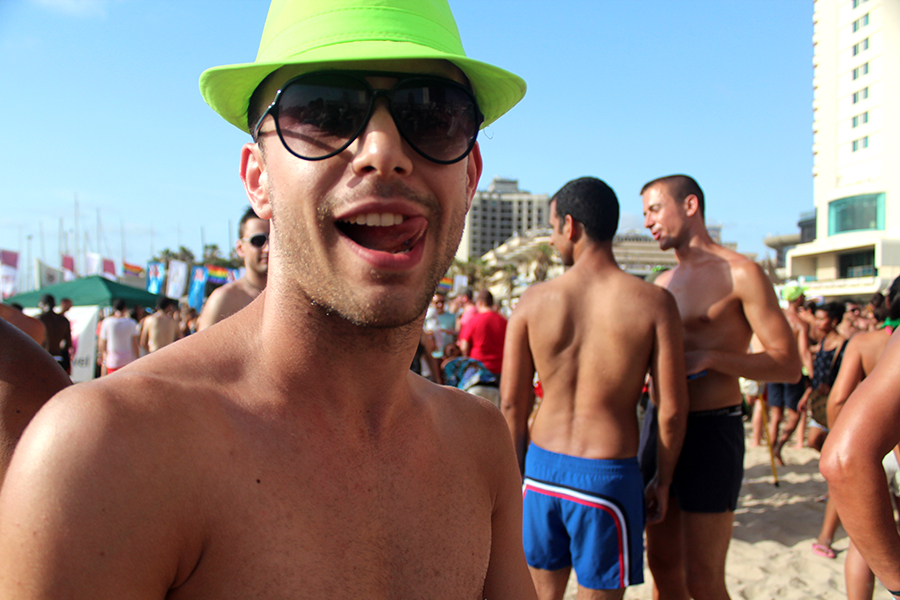 Though I'm not going to Tel Aviv Pride this year, it's still in my summer plans. The city is one of my absolute favorites and TLV's beaches are some of the best in the Mediterranean. I plan to visit Tel Aviv again just for a relaxing beach holiday and to see some friends—probably in the sweltering heat of July or August when there are hopefully less tourists around.
Athens, Greece
Greece has been on my travel bucket-list for years. To start dipping my foot into the country, I'm planning to go to Athens Pride for a weekend in June. Besides all the historical monuments, I've heard some incredible things about more contemporary things going on in Athens—from art galleries and restaurants to the city's startups. I think there's something amazing about a country that could be so resilient during a time of economic crisis, so I'm excited to visit Athens and experience the city for myself. Visiting during their gay pride just means a bit more time for fun, and to learn more about the gay rights movement in Greece.
Riga, Latvia
The small city of Riga is hosting one of Europe's biggest gay pride festivals this summer: the Europride. It's an important one because it's the first time a former Soviet state is hosting the international pride festival. The event takes place June 15-21 and is fully funded by donations. I'm not sure what it'll be like, but I suspect the Europride festival will be similar to last year's Prague Pride—where there were as many political debates and discussions as there were parties and parades.
I'll be visiting Riga's Europride as part of the #mygaypride campaign — a cool concept from the TwoBadTourists.com to celebrate gay pride festivals around Europe. Read more about #mygaypride here.
Berlin, Germany
Naturally, I'm spending a lot of my summer in Berlin, but I'm making sure to stick around and enjoy the annual Christopher Street Day (CSD)—which is what we call the gay pride festival here. The city flocks with hundreds of thousands of tourists for the CSD, so it's always a celebratory and fun time with too many parties to even count. The big event is the CSD parade on June 27th and I'll be sharing photos and more from the weekend with the #mygaypride hashtag. If you're planning your own trip to Berlin for CSD, make sure to check out my tips on the best places to stay, plus my full city guide with hundreds of recommendations on the best nightlife, restaurants, parks, coffee shops and hotels.
Amsterdam, Netherlands
Last year I went to Amsterdam's gay pride parade (which takes place on the water!) and had a lot of fun. Besides the opportunity to hang out on a boat during the canal parade, it was just one of the most fun and picturesque pride festivals I'd ever been to. This year, I'm not going to the pride, but instead I'll visit the week before to check out the annual Milkshake Festival. It's a dance festival with a strong ethos for gender and sexual equality with a motto "for all who love." I'm excited to see Hercules & Love Affair and a few other of the international DJs.
The Milkshake Festival takes place on July 19th in Amsterdam's Westerpark.
Stockholm, Sweden
Having just published my Hipster Guide to Stockholm, I'm excited to revisit the city again—this time in the heart of the summertime when the days are long and the weather should be perfect. I'll be going for Stockholm Pride with the #mygaypride crew. It's Scandinavia's largest gay pride festival and I don't think I have to tell you about how beautiful the Swedes are!
Copenhagen, Denmark
Copenhagen isn't far from Berlin and it's supposed to be quite trendy and cool (also expensive, but hey—you win some, you lose some). I've been itching to see the city for a while, so I'm going to visit over their gay pride weekend in August. I know nothing about Copenhagen Pride, but my guess is it's a good time to explore the city's gay scene while also taking in the other tourist sites.
* * *
You'd think I have a fetish for northern European cities based on the list above! But for me, my travel plans for the summer are the perfect mix of new cities and old favorites—four of each!
5 Sites You Need to Know for Gay Pride This Summer
The Gaily Grind
The Gaily Grind is one of the world's largest gay blogs with a lot of sexy stories and the occasional NSFW photos, but it's generally a good place to find out about things happening in gay culture—especially for guys in their 20s and 30s. It's one of my favorite guilty pleasure blogs. Keep an eye on their travel section—you just might see a familiar face every now and then ;-)
Pride Site
I'm not entirely sure what this site is about, but it's from the guys behind Advocate.com. From the looks of it, Pride.com is a curated site of gay pride stories, photos and features. Their slick social media site features everything from Buzzfeed-style listicles to a pretty wide range of stories on bisexual and transgender topics.
The Gayography Weekly Brief
Okay, this isn't a website, but it's an email that's sent out every week. I'm slightly addicted as it's become one of my go-to spots for gay information. With sections on world news, travel and events, it covers the highlights from the past week with both meaty news stories and more lifestyle fluff. Plus, it's totally free. Sign up at gaytlas.com/brief.
#MyGayPride
Want to join the #mygaypride summer campaign? Just use the hashtag #mygaypride on Facebook, Twitter and Instagram to join the conversation. Tag your photos with #mygaypride to show support, and check out the mygaypride.org website to see what different travel ambassadors and bloggers are doing to share their pride.
Lonely Planet's Free Guide to Pride
Lonely Planet, one of the world's most popular travel guidebooks, recently published a free digital book featuring 20 cities and their pride celebrations. The book includes tips for each city (from Taipei to Toronto, San Francisco to São Paulo) including where to eat, sleep and party. Get it for free on iBooks: itunes.com/prideguide