I've been reflecting quite a bit recently on my decision to live in Berlin — what am I doing here? how did I end up here? Is this what I really want? With spring and the eventual end of winter, it finally feels like the right time to figure out some things.
Trying to figure out what to do with my life has been a lifelong challenge. But one that I'm prone to think is fairly universal among my generation. With the internet came all this connectedness, and with that came too many distractions. I didn't travel to figure out my life, but it did happen regardless. Traveling around the world taught me more about myself in such a short time than just about anything else I've done. I learned how important it is to enjoy life —if something isn't enjoyable, best to get out of there as fast as you can.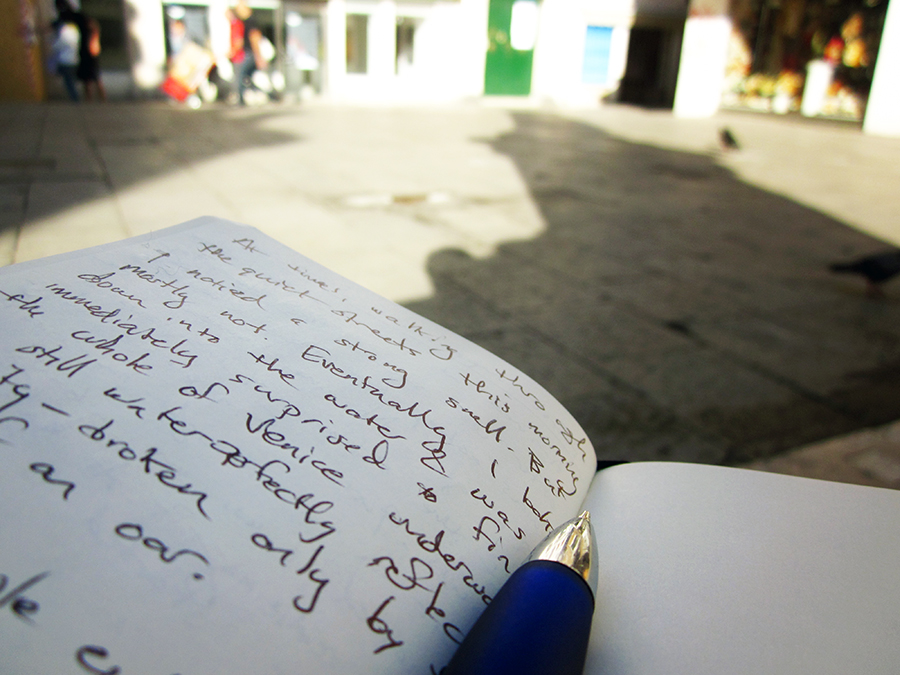 When backpacking around the world I filled up more than a handful of Moleskine notebooks with lists of varying specificity. Things meant to help me figure out my life. In one entry from May 2011 (I was in Vietnam):
There are two things I think I'm fairly certain about: I want to live in London and I want to work with books. I could spend my weekends jetting around Europe. A beach one weekend; Italy the next. London's great nightlife, music. I could really live it up with the right attitude and the right amount of money.
Oops. That wasn't exactly what happened. Instead, I ended up in Berlin at a startup company which pretty much ruined any shred of respect for the travel startup industry. Though it was discouraging at first, I figured out what I wanted out of life and worked at that instead. It seemed to work for a while, life has even been pretty exciting. It's been over a year since then and I find myself worrying and wondering about what to do with my life all over again. I suppose life really is like a circle.
* * *
On a separate entry from my travel journals…in a rather personal list from January 2011 (while in India—where I did most of my internal philosophizing), I wrote down the things I wanted to improve about myself and what I'd need to do to solve it. Pale skin? Live in a sunnier climate. Out-of-shape? Run. Too skinny? Exercise daily. Eat healthier. And so on.
I also wrote…
I need to live somewhere with TimeOut Magazine and a Burberry store.
The two pretty much epitomized what I was looking for out of life: amazing nightlife & culture, and a city with a fashion sense. Coming from Barcelona the other day, I guess I realize how much of a big city I'm still looking for. Berlin is a big city, yes, but it's also rather small. People still like to refer to it as a "village." I see it as an adolescent. The city is still coming of age since that momentous turn of events in 1989.
And maybe that's what makes it so exciting to be here. I'm trying to figure myself out just as much as the city is. The beauty of Berlin is that you can make it whatever you want it to be. If only I knew what the hell I want!
Up to now, I've been in pretty good control of my own life. I've known what I wanted since I got here to Berlin, and more often than not I've managed to make it happen. You've probably noticed quite a bit of philosophizing on this blog of late—I hope you'll still bear with me while I figure out what more is to come.
Are you currently trying to figure out your life? Have any tips?