Looking for the perfect place to retire? It's NYC! Discover the ease of getting around via public transport, the close-knit communities of distinct neighborhoods, and the diverse range of people, restaurants, and cultural events that make NYC the ultimate place to retire.
Even though I'm still in my 30s, I already know that New York City is where I want to retire. There's something special about this city that draws people in and keeps them there. From the vibrant neighborhoods to the bustling streets, there are so many reasons why NYC is the perfect place to settle down for good.
One of the reasons I plan to retire in NYC is the ease of getting around. The city's public transportation system is one of the best in the world, with an extensive subway network, buses, ferries, and even bike-sharing services. No matter where you need to go, it's easy to get there without a car. And with so much to see and do in every corner of the city, it's a relief to know that getting around won't be a hassle.
Another reason I'm drawn to New York City is the close-knit communities that exist in each of its neighborhoods. From the lively energy of the East Village to the charming brownstones of Brooklyn, each neighborhood has its own personality and vibe. It's easy to feel like you're part of something bigger when you live in NYC, even if you're just one person in a city of millions.
The diversity of people is also a huge draw for me. New York City is a melting pot of cultures and nationalities, and you can see that reflected in the city's food scene, festivals like Smorgasburg, and cultural events. From dim sum in Chinatown to pierogi in Greenpoint, there's no shortage of delicious international cuisine to explore. And with events like the Pride Parade, the New York Film Festival, and the Puerto Rican Day Parade, there's always something new and exciting happening in the city.
But it's not just the external factors that make New York City such an appealing place to retire. Thanks to the city's progressive political landscape, there are also many social services available to residents. From healthcare to education to affordable housing, there are many programs in place to help New Yorkers lead fulfilling lives.
In addition, New York City is a center for innovation and entrepreneurship, making it an attractive option for retirees who want to start a new business or pursue a passion project. With so many resources and like-minded individuals at your fingertips, the possibilities are endless.
Another reason I plan to retire in NYC is the city's commitment to the arts. From Broadway shows to world-renowned museums, New York City has a rich cultural scene that is unparalleled. Whether you're interested in classical music, modern art, or experimental theater, there's always something to see and experience in the city.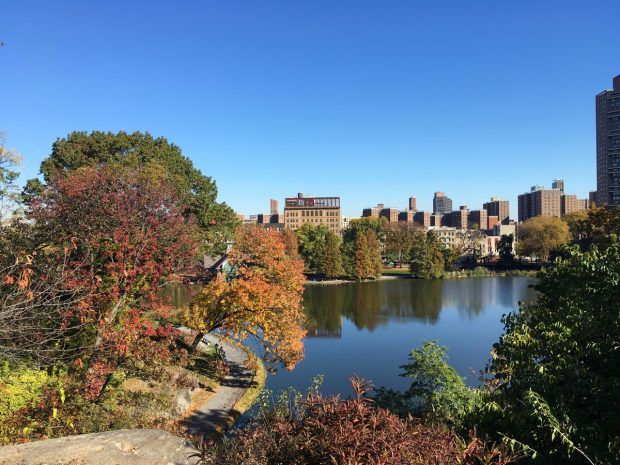 And while New York City may be known for its skyscrapers and bustling streets, there are also plenty of green spaces to enjoy. Central Park, Prospect Park, and the High Line are just a few examples of the city's beautiful parks and gardens. And with access to the Hudson River and the Atlantic Ocean, retirees can take advantage of water activities like kayaking, fishing, and sailing.
Lastly, New Yorkers themselves are some of the friendliest people you'll ever meet. Friend groups are often multi-generational, and there's a sense of camaraderie among residents that's hard to find in other cities. It's a place where you can feel like you belong, no matter who you are or where you come from.
In short, there are countless reasons why New York City is the perfect place to retire. From the easy access to transportation to the diverse communities to the never-ending list of events and activities, there's something for everyone in this city. So even though I may be years away from retirement, I already know where I'll want to spend my golden years.