A mecca of artists, bohemians and Europe's creative class, Berlin is an old, historic city made new again thanks to a torn-down wall, a reunified country, and an influx of young, trendsetting individuals from around the world.
Whether for world-class nightlife, new tech start-ups, unique fashion, cutting-edge art, or international food, visitors often fall in love with Berlin's unique vibe, staying longer than expected and returning frequently. Here's what you need to see.

Berlin is undoubtedly Europe's coolest city. With 24-hour nightlife, a growing culinary scene and affordable living, the über hipster Berlin attracts people from all over the world. DJs want to play Berlin's clubs (some of the best in the world) and artists want their work shown in the hundreds of independent galleries. There is always something interesting happening in Berlin.
And thanks to the city's sprawling size and relative diversity, it's now one of the world's most hip cities. Whether visiting for a day, a weekend or a week, you should be able to use the Berlin travel guide below to find unique and interesting things to do in the world's best city.
But first: What are the Top 5 Hipster Places in Berlin in 2023?
Visit the Urban Spree for the best clubbing at night, flea markets during the day, and incredible street art.
Shop at Mauerpark on Sundays for bric-a-brac and other great Berlin souvenirs.
Take a stroll through Templehof (the former airport turned into a public park).
Eat and drink your way down Westerstraße in Neükolln for international and ethnic restaurants, hip gay/queer bars, and chill cafés (also good for brunch).
Grab a beer at a späti (or spätkauf—a small convenience shop) and sit alongside the Landwehr Canal, walk through Görlitzer Park, and enjoy the late summer evenings in Kreuzberg.
Read more tips from my Berlin travel guide below:
Where to Stay in Berlin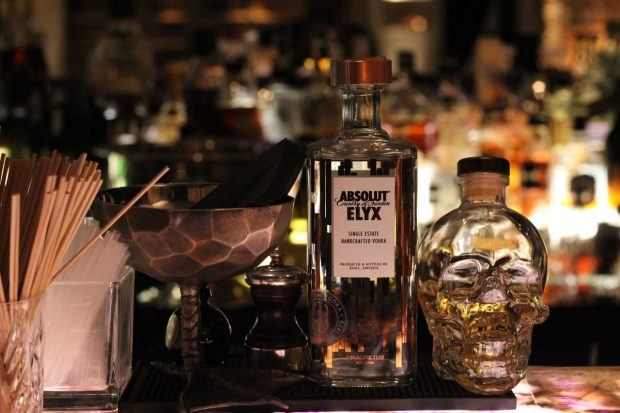 Most Berlin hotels are within walking distance of Alexanderplatz, but boutique and designer hotels are scattered throughout the other neighborhoods. Kreuzberg, Friedrichshain and Prenzlauer Berg are easily accessible via public transportation and provide a more local experience for travelers. Neukölln is another great area to stay thanks to a handful of cool hipster hotels. Keep in mind that Berlin is a relatively safe city but, like anywhere else in the world, there can still be problems in some areas more than others.
I recommend using Airbnb to find apartment rentals in Berlin. Look for ones in Kreuzberg, Mitte (around Rosenthaler Platz) or Prenzlauer Berg. Also: anywhere along the U1, U2 or U8 U-Bahn lines will likely be especially convenient for visiting the city. You can also read my detailed neighborhood guide here for more tips on where to stay in Berlin.
Best Hotels in Berlin
Michelberger Hotel – One of Berlin's most popular hotels (book early!), this place just oozes cool. It's literally dripping from the lobby ceilings with chandeliers made out of books! The hotel bar is accessible and open to the public so it's a great spot to hang out even if you can't snag a room. Recommended for singles and those traveling for events; sometimes they even throw secret parties in the garden & bar when musicians are traveling through. Room prices from 84€ per night.
Gorki Apartments – A meticulously designed property (but not overdone), each room in this well-designed boarding house comes with a kitchen. The building was designed to appear like a typical Berlin apartment building and with many of the interior decorations coming from nearby flea markets, the designers have definitely succeeded. Room prices from 115€ per night.
Hotel The Yard – Set in new building in Kreuzberg, The Yard offers a luxury apartment style in an affordable, basic hotel setting. The lobby doubles as a cafe and restaurant, and a quiet outdoor patio and swimming pool make it a pleasant spot to hang out when not sightseeing. The hotel's location just steps from some of the city's best museums (the Jewish Museum, Berlinische Galerie, and St Agnes gallery) plus its convenience on the subway, make it an excellent place to base yourself for a first-time visit to the city so that you can experience both the nightlife and culture. Room prices from just 95€ per night.
Ku'Damm 101 – Located in West Berlin, this stylish design hotel has an amazing breakfast room with a panoramic view over the famous Kurfurstendamm shopping street. The Swiss-designed hotel is reminiscent of Bauhaus designs from the likes of Le Corbusier. The furniture is all well-designed and utilitarian, fitting well within the spacious rooms. Room prices from 66€ per night.
Hüttenpalast – An indoor caravan hotel in Neukölln, the room prices are some of the best for such an unique hotel property. Room prices from 55€ per night.
Hotel Indigo Alexanderplatz – It's a small design hotel but the location can't be beat if you need something convenient. Rooms are simple but cool with small flourishes of design. Just don't expect a lot of frills. The only downside is the expensive breakfast option. Room prices from 100€ per night.
Sofitel Kurfürstendamm Hotel – This luxury 5-star hotel on Kurfürstendamm (a popular shopping street in West Berlin) has all the style and elegance of a luxury property without being as stuffy as others. There's definitely a sense of "cool" in the air here. Room prices from 160€ per night.
Hotel Zoo – As a member of the esteemed Design Hotels network, the Hotel Zoo Berlin stands out as one of the most remarkable boutique hotels of the West. The individually designed rooms showcase a unique clash of modern design and historical elements. Some rooms feature contemporary open plan bathrooms while the original exposed brickwork serves as an echo of the past. The Hotel Zoo isn't just a pretty face, though, and also offers an amazing breakfast in the Grace Restaurant. Room prices from 142€ per night.
Best Hostels in Berlin
Circus Hotel & Hostel – Located in the coolest area of the Mitte neighborhood, Circus operates both a hotel and hostel in two separate buildings at Rosenthaler Platz. Rooms are very comfortable and the hostel even has a nice design to it. Check out their craft beers in the hotel bar, too! Double room hotel prices from 75€ per night, dorm prices from 19€ per night.
Wombat's Hostel – Prices aren't cheap at this hostel in Mitte but the Wombat's Hostel is a solid brand with great rooms, a fun bar and a good location. Dorm prices from 12€ per night.
Generator Hostels – The Berlin properties from the popular European backpacker brand aren't in the best Berlin locations, but they are convenient to public transportation and are popular with many solo backpackers. Dorm prices from 20€ per night.
Best Bars in Berlin: Where to Drink
Berlin seems to be fueled by cheap beers (this is Germany, after all) but there are an increasing amount of cool bars and pubs worth visiting. Many have their own unique design, special events or even just serve really good drinks (think craft beers or contemporary cocktails). There are a lot of areas in Berlin great for drinking but the best of the best are going to be in Kreuzberg, Neukölln and Friedrichshain.
Bar crawls aren't excessively popular in Berlin but if you're looking for a street full of great bars, check out Weserstraße in Neukölln. The bars here change quite a bit and new ones are popping up all the time, but you can't really go wrong with a night out on Weserstraße. And while you're there, keep your eyes out for the giant frogs!
Lerchen und Eulen – Moscow Mule cocktails and a cozy interior. A friend set her hair on fire in this bar (I'm not kidding) and no one noticed, so, uh, this place is amazzzzzing! It's a smoking bar so unless the weather's good and you're sitting outside, you will come home with a smoky scent.
Ä – It's got a simple name (if you can pronounce it with the umlaut) but there's nothing simple about this laid-back bar in Neukölln. At the corner of Weserstraße and Fuldastraße, Ä has a few rooms (and basement dance floor when they feel like it) and thankfully the smoking section is kept separate.
Klunkerkranich – Berlin's best summertime bar! On the rooftop of a shopping center's parking garage in Neukölln, Klunkerkranich is custom-built each season. Pro tip: skip the entrance fee and hang out at the smaller bar by the entrance. The bar's only open March through December.
Mein Haus Am See – This bar at Rosenthaler Platz is open 24/7 and has one of the best views in Berlin: at the top of the stadium style seating, looking down on all the cute hipsters below. They usually have DJs on in the early evenings and it gets loud as the evening progresses.
Liberacion – It's a more alternative bar, located in Friedrichshain not far from the super-cool area around Boxhagener Platz. It attracts a lot of students, hippies and queer folks for its random parties & events. Just be careful going to the bathroom here, it feels like you may never return.
Multilayerladen – A cool hipster place hidden behind the Kaiser's supermarket at Kottbusser Tor. Once walking through the curtain, you'll find cheap drinks, good DJs and a cool vibe from the other visitors.
Locke Müller – They serve some of the best cocktails in Kreuzberg. It's got the Berlinerische atmosphere with a smoky atmosphere, but the bartenders really know their drinks. €8 for a cocktail can be expensive for Berlin, but worth it here.
Gastón – In trendy Neukolln on Weserstrasse, this little Spanish tapas bar serves cheap beer and affordable tapas. With outdoor seating on a quiet street corner, you may just think you're back in Spain.
O Tannenbaum – This kitschy bar and club near Hermannplatz (in Neukölln) is decorated with fake Christmas trees and lawn furniture. They often have great DJs and it's always open late.
8MM – This bar in Mitte, near Senefelderplatz, is known for its great music and awesome DJs. It's got a great atmosphere on the inside and might just remind you of Brooklyn. Also worth checking out is Neu! Bar by the same owners.
Facciola – A popular Italian wine bar in Kreuzberg, near Görlitzer Park, the cozy bar attracts fun and lively crowds. The friendly bartenders will hook you up with recommendations on what to drink, or else you can just nibble on the high quality Italian meats and cheeses. Visit on Thursday evenings for their regular apertivo hour when snacks are available with your wine purchases.
Coffee Shops & Cafés in Berlin
With Berlin's growing start-up scene, cafés have become the "it" place for freelancers and self-employed entrepreneurs. Co-working spaces are popular in Berlin and new ones seem to open up every month. But still, with the Berlin café culture, it's all about the coffee…
St Oberholz – This cafe at Rosenthaler Platz serves consistently decent coffee, but the real attraction is the free wifi and large workspaces. It's Berlin's best co-working café, often full of hipsters with MacBooks.
Godshot – This friendly cafe in Prenzlauer Berg serves great coffee, has little coffee workshops and even sells Australian Tim-Tams for 1€ each!
Café CK – It's a chic and trendy café but with good wifi and conveniently located in Prenzlauer Berg. But the soothing interior design and the top-quality coffee make it a great place to relax. Bonus: it never seems very crowded.
Bonanaza Coffee Heroes – One of Berlin's first new wave coffee houses, Bonanza Coffee Heroes is well known among connoisseurs. Located on the beautiful Oderberger Strasse, it's just steps away from Mauer Park. Be warned that it's a very small space so often crowded on the weekends.
Oslo Kaffeebar – I first discovered this place while taking a German language class at a nearby school. With a cozy interior and good coffee, it's one of my favorite places to chill out in a cool but quiet atmosphere.
Food & Berlin's Best Restaurants
Berlin may not be known as a foodie destination, but over the years I've lived here, I've definitely noticed an improvement in the quality and quantity of good places to eat. Berlin's food scene today rivals many of Europe's top cities and it keeps getting better and better! Recently, Berlin was even named the vegetarian capital of the world…pretty surprising for the capital of Germany!
If you're looking to sample a mix of Berlin's best restaurants, try a food tour. There are a handful of different companies offering food tours in Berlin.
I sampled a vegetarian tour through Neukölln (one of my favorite neighborhoods!) and for just 25€, it's an incredible value – the cost of the tour includes food and drinks at at least six different Berlin restaurants!
Maroush – This cheap eatery at Kottbusser Tor probably serve's the best shawarma in Berlin – no joke! It's tiny and not really a sit-down place, but if you're looking for something cheap and delicious to eat, this is it.
Markthalle Neun – This Kreuzberg market hall is home to Berlin's best food events, including the always popular Street Food Thursday (you guessed it: every Thursday evening). They do other food markets, sometimes specifically around certain meals such as breakfast or dessert. Be warned that sometimes you have to pay to just enter the hall. Street Food Thursday is an experience, but it's also very crowded. I tend to prefer the smaller street food market Bite Club.
Tiergartenquelle – My favorite German restaurant in Berlin, this old-school bar and restaurant sits underneath an S-Bahn station. Portions are huge (and I'm not exaggerating), the beer is cold and the staff is super friendly.
Dong Xuan Center – This warehouse complex in Lichtenberg (that's in East Berlin, accessible via tram) sells just about everything. Besides being an import center for random goods from Asia, there's also a great Vietnamese restaurant.
Thai Park – Great for the summertime, Berlin's unofficially titled "Thaipark" is really just a weekend street food market reminiscent of those you'd find in Thailand. Full of Thai families, hipsters and picnicking Berliners, it's a great place to spend an afternoon (or even an entire day). Many of the vendors sitting on the grass even make homemade cocktails such as mojitos or caipirinhas.
Berlin Burger International – Another cheap eats in Berlin, this Neukölln restaurant is one of my favorite burger places.
The Bird – Widely regarded as one of the better burger joints in Berlin, it's a nice American-style bar that serves great burgers (even if they come on English muffins).
Nollendorfplatz Chinese Noodles – I can't tell you how many times I've bought a big box of €2.50 "Chinese" noodles at the Nollendorf U-Bahn station. The woman who runs the shop is super nice!
Best Brunches in Berlin
A typical Berlin brunch means a buffet-style meal with sliced deli meats, cheeses, soft-boiled eggs and fruits. And sausages – this is Germany, remember? But that doesn't mean Berlin's best brunches are tepid affairs. Several cafés and restaurants have found ways to make the Berlin brunch memorable. Plus, there are even a surprising amount of vegan brunch options!
Bateau Ivre – This French bistro located on Kreuzberg's always popular Oranienstrasse is great to visit morning, noon or night. But their tasty brunches (meat & cheese plates) and rustic interior make it a great place for leisurely brunches.
California Breakfast Slam – Go here for American-style egg plates, pancakes and the occasional bit of hair in your food (kidding – that only happened to me once!). They've also got Huevos Rancheros, though – yumm!
Scent Restaurant – Located inside the Cosmo Hotel lobby in Mitte, this restaurant is run by chef Ottmar Pohl-Hoffbauer. His menu features eco-friendly and sustainable foods sourced from local & regional markets and vendors. A three-course set meal is going to come at a better value than many of the other high-end restaurants, and the quality just as good. The menu changes seasonally but the innovative desserts and starters are exceptionally good—expect a lot of surprising flavors such as a sweet & spicy kimchi and savory ice creams.
Café Anna Blume – You've probably read about this place in other travel guides, magazines or maybe you've just seen it on Instagram…and rightfully so. Anna Blume serves one of Berlin's most picturesque brunches!
Datscha – Want to try something a bit different? This Friedrichshain café serves a delicious Russian brunch with blinis and pelmini, plus a whole array of vegetarian options. On Sundays they offer a buffet brunch (typical for Berlin).
Café Morgenrot

404

– This queer-friendly bar & cafe also serves a vegetarian/vegan brunch every weekend. It's just next to the K86 squat house (the Tuntenhaus). It's a queer/gay squat and a lot of the parties & live music at Morgenrot (in the evenings) are free and fun.
Berlin Nightclubs: Where to Dance & Party
With more and more people visiting Berlin not for its tourist attractions but for its cutting-edge culture, much of the action in Berlin takes place at the city's countless nightclubs. Resident Advisor lists what DJs will be where, but I also recommend checking the Open Airs Berlin Facebook page (especially during the summer).
For students and younger travelers, Magnet Club and Lido are decent choices for their indie music parties.
Any U-Bahn station will do. You'll find most of the pop-up U-Bahn parties in Kreuzberg, around Schlesisches Tor, Görlitzer Bahnhof and Kottbusser Tor.
Berghain/Panorama – Of course. The NYTimes has called it the "best club in the world" and its door policy is notorious. Formerly a gay club, it's really for everyone — especially those that love to dance.
Chalet – I really love this club. The music is good, the crowds are into it and the beer garden is perfect for chill-out periods. Inside the run-down buildings that make up the club it's often hot and sweaty—just as it should be.
Weekend Club – Located in one of Berlin's few skyscrapers, this cool club overlooks Alexanderplatz with a rooftop terrace and indoor area great for groups and all-night parties. In the warmer months, make sure you stay until sunrise!
Cassiopeia – It's a consistently good club on Revaler Strasse. R&B and hip-hop nights are the most popular and the beer garden courtyard and rock-climbing are perfect in the summertime.
Birgit und Bier – It's a beer garden, but one that hosts a number of cool festivals, events and parties. There are regular gay parties here, too – and when you get hungry, the kitchen serves pizza.
Astra Kulturhaus – This indie club (also on Revaler Strasse) gets some of Berlin's best live music and the parties usually continue afterward.
Kaffee Burger – It's a small indie club in Mitte with performances, DJs or special events just about every night of the week. It's a bit small and smelly, but the crowd is usually cool.
Gay Berlin Travel Guide
Gay-friendly cafes and bars can be found throughout the city, though historically the streets around Nollendorfplatz in Schöneberg were the gay-friendly hotspots. Today you'll find gay bars all over the city, though—even in the places you might least expect. The new gay Berlin has pretty much moved over to Neukölln where you'll find gay clubs, queer bars and even occasional drag shows.
Popular gay parties include Buttons (formerly called Homopatik) at //about: blank and Revolver (and other nights) at the fetish-friendly Kit Kat Club. Though I tend to go for the smaller parties in more indie clubs like below. In Schöneberg you'll find a lot more fetish clubs, but Hafen, Heile Welt and Tom's Bar are all relatively tame bars worth checking out in that area. Other than those, spend your time in Kreuzberg, Neukölln or Friedrichshain where even if the bars aren't labeled gay, you're still likely to run into queer boys and girls on the dancefloor.
Tom's Bar – It's a bit of an institution for gay Berlin. The bar has 2-for-1 drinks on Monday nights and a certain stench in the air (maybe coming up from the popular darkroom in the basement). Not for the faint-hearted though, the bar shows gay porn on the TV screens. Many tourists from the nearby Gay Hostel show up here.
Schwuz – One of my favorite clubs in Berlin, Schwuz is gay every night with regular themed parties. My favorite is the first Friday of the month when it's "London Calling" night with indie Brit-pop and occasionally live music. Also popular is the Madonnamania night (only when there's a 5th Friday in the month).
GMF – This is your stereotypical gay party. Think pop music, attractive boys without their shirts and just generally a lot of fun. It's every Sunday night.
Möbel Olfe – It's a gay bar but you might not know it (except for the giant sign out front proclaiming "Homo Bar." It's a smoking bar so you won't come home smelling pretty if that's what you're after.
Silver Future – Located on trendy Weserstrasse in Neukölln, this quirky queer bar is a great place for a meetup or a casual drink.
There is also a great Berlin meetup in Berlin for LGBTQ travelers – check the local gay magazine for more information.
Art Galleries & Museums in Berlin
Thanks to Berlin's unique history in the world, the city has long been a hotspot for creative professionals and entrepreneurs. And what the city's 100+ museums lack in world-class collections, they make up for in attracting new artists and exhibitions.
Zozoville – It's a small gallery near Kottbusser Tor with quirky exhibits. If you can't make it during their awkward opening hours, they also usually have a stand at the Boxhagener Platz Sunday flohmarkt.
NGBK Gallery – This Kreuzberg gallery usually has cool exhibitions from young and emerging Berlin (and international) artists. It's hidden behind an equally interesting art bookstore.
Hamburger Bahnhof – Inside a former train station, the contemporary art museum houses some truly unique and interesting art collections. Check for their special exhibitions, however, as they get a good variety of modern art.
Museum for Film & TV – This quirky museum (in Potsdamer Platz) has permanent exhibitions about Germany's film industry
Museum of Photography – Located just behind Zoologischer Garten, it's a great photo museum and gallery with permanent exhibits from Helmut Newton.
Shakespeare & Sons – It's not an art gallery or museum, but it's a great bookstore (same owner as the bookstore by the same name in Prague).
Touristy Stuff & Other Berlin Tips

I like to say that Berlin doesn't has much in terms of tourist attractions, but what it lacks in things to see it makes up for in history. Berlin has its iconic buildings of course (Brandenburg Gate, Berlin Cathedral, TV Tower) but they're mostly just pretty buildings perfect for Instagram, with very little worth seeing or doing on the inside.
Still, Berlin is very much a living city, with new and exciting things happening every day. The city is constantly changing and growing, with special thanks to the fact that it was once a divided city and only relatively recently reunited.
Berlin Wall Memorial – Maybe you've heard of the East Side Gallery, but if you're actually interested in learning a bit of history, this where you'll actually prefer to visit. There's a well-done museum and an open-air memorial on the site of the former Berlin Wall.
East Side Gallery – It's not as cool as you think it is, but the open-air gallery is probably why you came to Berlin in the first place.
Sachsenhausen Concentration Camp Memorial – Located just a short distance outside of Berlin, Sachsenhausen is free to visit if you're interested in learning more about the Holocaust. You can take sightseeing tours (which include important historical information) for as little as $20 from central Berlin, departing every day.
Memorial to the Murdered Jews of Europe – It's a powerful memorial located just steps away from Brandenburger Tor. Also make sure you walk across the street and visit the oft-forgotten Gay Holocaust Memorial.
Reichstag dome – Germany's parliament building is also one of the city's best tourist attractions. You can go inside, and if it's summertime, you can even walk around on the roof!
Get the lowest prices by booking tickets in advance. Berlin is one of the world's busiest cities for tourists, so prepare yourself and save some time by booking in advance!
Parks & Platz's in Berlin
Berlin has the unique accolade of being one of Europe's greenest cities. With a massive park in the middle of the city, Tiergarten, there's no shortage of green space in Berlin. Each neighborhood, or kiez, also seems to have their own public space for street festivals, weekly farmer's markets, gelato-eating or ping-pong.
Görlitzer Park – It's where all the hippies, hipsters and druggies hang. Try not to get stabbed. Also: it's the equivalent to San Francisco's Dolores Park if you know what that means.
Tempelhof – Berlin's most unique tourist attraction is the former Tempelhof airport. Since the airport's closing, the huge open land has been converted into a public park. Parts of the park have been converted into everything from organic community gardens to mini-golf courses. Bring a bike with you to get the full experience and try racing the kite-surfers!
Mauer Park – Visit on a Sunday afternoon to witness something "so Berlin" (read: super cool and unlike anything you've probably seen before). Come for the outdoors karaoke but don't bother to do your shopping in the flohmarkt (flea market).
Winterfeldtplatz Platz – There's a great farmer's market on Saturdays here with good food.
Boxhagener Platz – Visit on Sundays for the hipster shopping market—everything from fashion t-shirts to used books & records. With antique furniture and other bric-a-brac mixed in for good measure.
Badeschiff – Not really a park, the Badeschiff (part of Arena Club) is a swimming pool floating in the River Spree. And if you don't think that's cool enough, just imagine the place full of sexy hipsters in the summertime. Only 5€ entry, too!
Travel Tips & Berlin Local Blogs
For more Berlin travel tips and suggestions, check out some of my favorite blogs and resources:
CeeCee.cc – The weekly Cee Cee email newsletter (every Thursday!) features cool events, club info and restaurant & art gallery openings. Just subscribe before you visit and unsubscribe after to avoid getting too many advertisements.
VisitBerlin.com – The official tourism portal for Berlin, the site is full of helpful tips, suggestions and even a blog with more regular updates! Visit Berlin also sells the Berlin Welcome Card — a useful pass you can buy for anywhere from 2-5 days and includes free public transportation and reduced entry to many museums.
SlowTravelBerlin.com – A site full of historical and long-form stories about Berlin as a tourist destination. Check the website for tour listings every weekend.