One of the best parts of my short trip in Rome was just wandering around and getting lost (as I'm often prone to do). It's how I discovered some neat little cafes and galleries on a street hidden behind Campo de Fiori. But the best part about wandering in Rome is that you'll often stumble onto something both ancient AND amazing.
One such ancient Roman ruin I stumbled into was the Torre Argentina. The ruins are the very same site where Julius Caesar was famously murdered on the Ides of March in 44 B.C. The site is now home to the Torre Argentina Cat Sanctuary where hundreds of cats roam freely. On one side of the archaeological site is a small underground shelter for the cats of Rome. You can visit the cat sanctuary for free and even get a small guided tour of the ruins.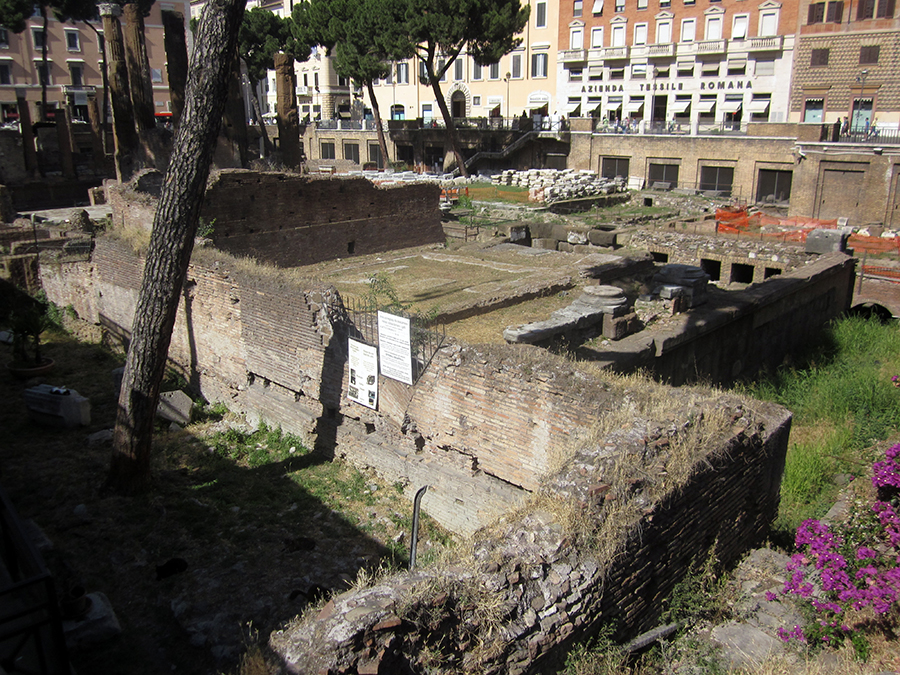 Personally, I find it interesting and incredible that an ancient Roman archaeological site could now provide such a useful benefit to society. By being the home to hundreds of abandoned and homeless cats, the Torre Argentina isn't just sharing it's history with us, it's making history.
The Torre Argentina ruins were excavated in 1929 and cats have made a home of the ruins ever since. Because the ruins are below street level, the site offers cats extra protection. Today, the Torre Argentina Cat Sanctuary is open to visitors every day of the year from 12pm-6pm. More information, including details on adopting a cat, is available at http://www.romancats.com.