On my recent trip to Brighton with the England Tourism Board, I also had the opportunity to visit a few Royal sites in London. My knowledge of the British monarchy is pretty slim (I know there's something to do with a sword in a stone, and a church, and a beheaded Queen locked up in a tower…) but I do know that this year is an important one for the monarchy. It's the Queen's Jubilee celebrating 60 years of royal reign.
Part of the Jubilee celebrations includes a parade of boats—officially called the Thames Diamond Jubilee Pageant. The central weekend of the Jubilee celebrations is from June 2 to June 5 when most of London will (predictably) be full of tourists and touts. The boat pageant (which will feature over 1,000 boats on the river Thames) will take place on the afternoon of Sunday, June 3.
I got a sneak peak of the boat that the Queen herself (and 40 other Royals) will be on board during the 3-hour pageant—the Spirit of Chartwell.
The Spirit of Chartwell will be completely decked out for the Royal Jubilee—including gardens & flowers inside and out and space for a BBC news crew. A new sculpture is being designed and created for the boat's prow.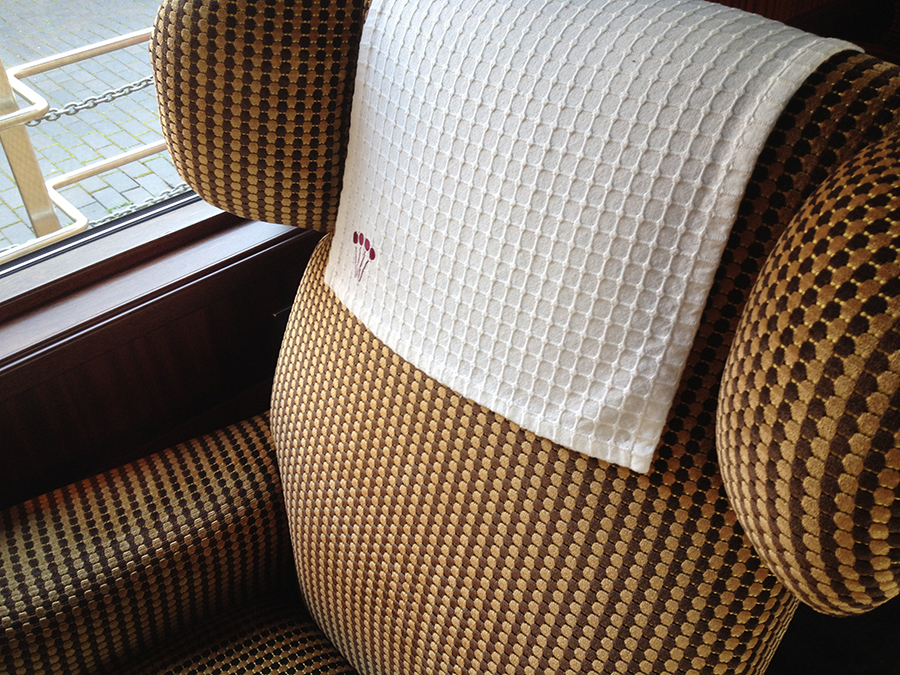 The roof of the Spirit of Chartwell (the royal barge) will look nothing like what you can see today. The royal throne will be on board as well as banners depicting the various coats of arms from each of the Commonwealth countries.