Last night I was lucky enough to stay in Pisa for the night. The Tuscan city is a popular spot for day trips from Florence and I suspect many tourists don't bother staying more than a few hours. While the city is buzzing with tourists during the day, at night, it was significantly quieter. (But don't think it was completely quiet! There were still plenty of people milling about in the Field of Miracles.)
Like many famous monuments I've visited before, my first glimpse happened to be at night. And despite everyone telling me how disappointing the Leaning Tower of Pisa would be (including my tour guide!), I actually found it quite impressive.
Maybe the lack of people taking silly photos, the nearly full moon and the subtle lighting added to the mystery and grandeur.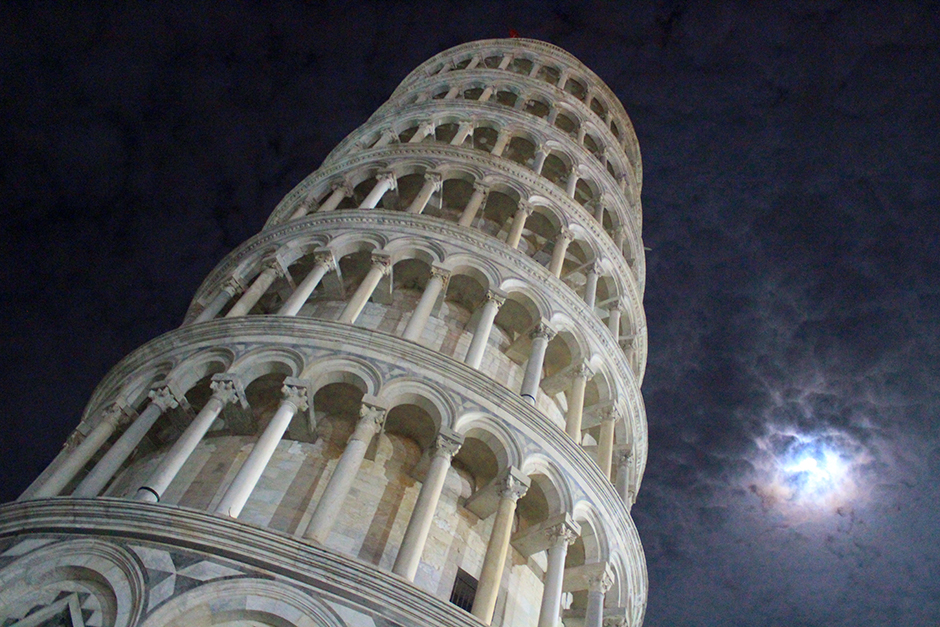 Leaning Tower of Pisa at Night
While many of the shops in Pisa are closed at night, that doesn't mean the city is devoid of life. With nearly 50,000 students living in the city (except at summer), there is more than enough to do.
On my short exploration stint last night, it seems most young people in Pisa hang out on the banks of the River Arno.
Even on a chilly October night, the bridges, piazzas & river bank were surprisingly full of students. Most of them drinking and talking loudly (as you do in Italy…)