If there's one place you should spend a Christmas away from home, it's in Germany. Not only is it home to the original Christmas markets but they also have a number of gay-themed Christmas markets to explore. One of the longest running gay Christmas markets in Germany is the Pink Christmas market in Munich. I managed to make a quick visit to Bavaria last week to check out the legendary market.
Munich's Pink Christmas market has been around for over a decade. Originally it only ran for a few days, but in 2016 the market is up and running for an entire month: open from November 24 to December 23 every day until 10pm. There are daily drag shows, DJs and performances starting at 7pm. I was too late on my night out in Munich to catch the drag show, but showing up after 9pm, the market was still buzzing with people.
[box]
Related: Christmas stories from around the world
[/box]
It was easy to find—in the heart of Munich's gay neighborhood and just around the corner from a handful of Munich's popular gay bars. There was a pink glow emanating from Stephansplatz—a roped off section and a sign explicitly labeling this a Pink Christmas.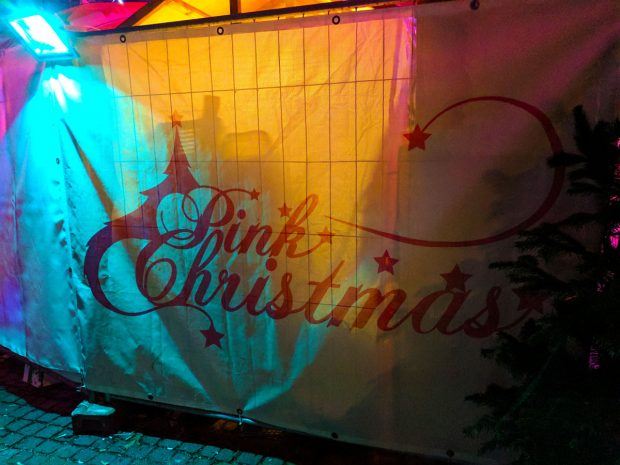 Inside, there was hardly room to move. The Christmas stalls were typical of most German Christmas markets—coffee, snacks and glühwein…with a few exceptions. The market wants to promote originality along with all the typical assets from a Christmas market, so alongside the basic Christmas decorations, you might just find a phallic salt shaker or seat cushions in the shapes of boobs and penises. The best stall, however, at the market was the one featuring all the sexy mermen.
Collectible items, the series of mermen Christmas ornaments
are definitively gay. They're available to buy online at Amazon. The Munich Pink Christmas market stall by Evelyn's Glitzerwelt has been selling them for years, though, with people traveling from around Europe to get the latest mermen ornaments. This year, the company launched a special edition to commemorate the LGBT Pulse Orlando victims. But you'll also find gay mermen in the style of this British bro and even a hunky bear. I'm not sure I could choose which is my favorite. #masc4masc
Munich's Pink Christmas market started as an initiative by the city's queer community, but the market has come to be a fun and welcoming place for everyone. It's quirky and cute and the environment is more fun and lively than some other markets.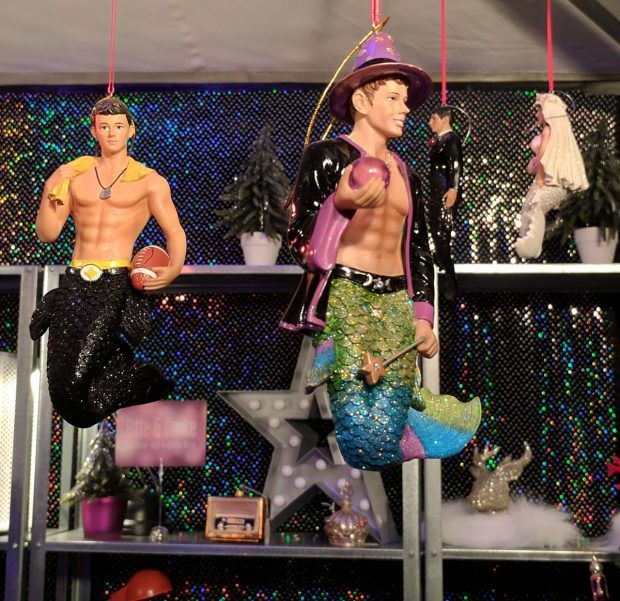 Check times and other FAQs about Munich's Pink Christmas market on their official website, or buy some gay mermen Christmas ornaments here.