The short road trip from Dallas to Austin is easy and comfortable. Just be sure to make it extra special by stopping at the Czech bakery on the way!
One of the best ways to get around Texas is by car, so on my recent trip back home to Dallas, I decided to rent a car and drive down to Austin—no doubt, the coolest city in Texas. It's also the home of my sister, so taking a few days out of my trip to enjoy a personal visit to one of America's most hipstery cities was too good of an opportunity to pass up!
I picked up my car rental at the DFW airport and headed south to Austin. It's a quick and easy trip easily manageable under four hours. The Texas countryside is flat and often brown during the summer, but there's something special about driving through open plains, rolls of hay and cattle peppered between massive highway rest stops.
The open road
I've always loved driving in Texas. At night, the highways are dark, the sky is bright and the roads straight and flat. In a state as big as Texas, the scenery is pretty varied, though admittedly the drive from Dallas to Austin (and back) leaves plenty to be desired. The journey consists mostly of highways, traffic and big, boring cities such as Waco. (Well, to be completely honest, I've never stopped in Waco so couldn't really tell you if it's boring or not…)
On the road, though, there is one very special stop. It's probably the most hipster thing to do in West Texas outside of ironic-but-secretly-awesome camping trips in the Texas countryside. It's taking a rest stop at the Czech Stop!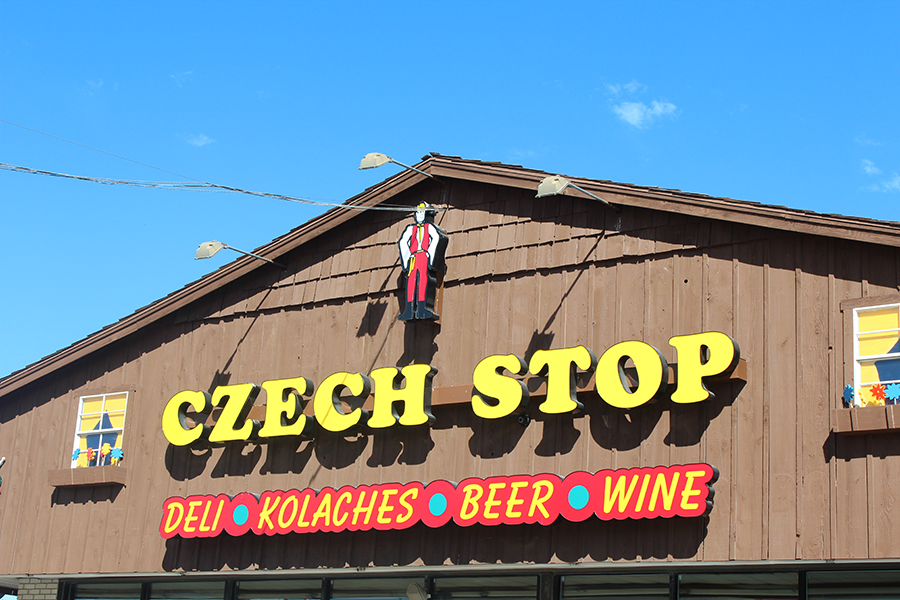 The Czech Stop has been around since 1983 and serves hundreds of drivers a day. I remember it most for being popular amongst friends driving back and forth going from their homes in central Texas back to college in either College Station or Austin. The bakery and gas station serves traditional Czech foods but is probably most famous for its kolaches. If you're taking a road trip down I-35 in Texas, the Czech Stop is definitely worth a visit!
Even though the road trip from Dallas to Austin is relatively short, I still made the stop at the Czech bakery. Worth it!
Having a rental car in Austin isn't a necessity, though it's certainly convenient. My sister doesn't even have a car and she lives and works in the capital city! But with the car, we were able to cover a lot of ground (ie, eat at a lot of the city's best restaurants) in a short amount of time. The only thing that suffered was my belly!
If you need a car rental in Austin or Dallas, consider trying the Argus Car Hire service which I used for booking this road trip. My car was comfortable and convenient—it even had an iPod dock so I could plug in my own tunes (though I opted for the radio). Music really is a necessity for a hipster road trip.
This journey was made possible by Argus Car Hire and their generous support during my Great American Hipster Project.