What you should wear to a gay club, or any nightclub for that matter, largely depends on your personal style, comfort, and the specific atmosphere of the club you plan to visit.
8 Tips For Deciding What To Wear to the Gay Club
There isn't a one-size-fits-all answer, as different gay clubs can have different vibes and dress codes. Deciding what to wear for a big night out can be a conundrum. But, ultimately, the key is to have fun and feel confident in what you're wearing.
If in doubt, it's always a good idea to ask friends who have been to the club before for their fashion advice or to contact the club directly to inquire about their dress code. Here are some general tips to help you decide what to wear
1. Check the Club's Dress Code
Before heading to the club, it's a good idea to check if they have a specific dress code. Some clubs may have strict dress codes, while others may be more relaxed. This information is often available on the club's website or social media pages.
I remember when I first moved to Brooklyn and went for the first time to the Bushwick nightclub House of Yes, they not only had a dress code, they even sent out a Pinterest board full of "looks" for inspiration!
2. Be Yourself
Express your personal style and feel comfortable in what you're wearing. If you're going to the club looking for a hot hookup or otherwise, if you dress and express yourself in a uniquely YOU way, then you're going to be much more likely to meet someone.
Gay clubs are typically inclusive and accepting of diverse styles and identities, so don't be afraid to actually be yourself.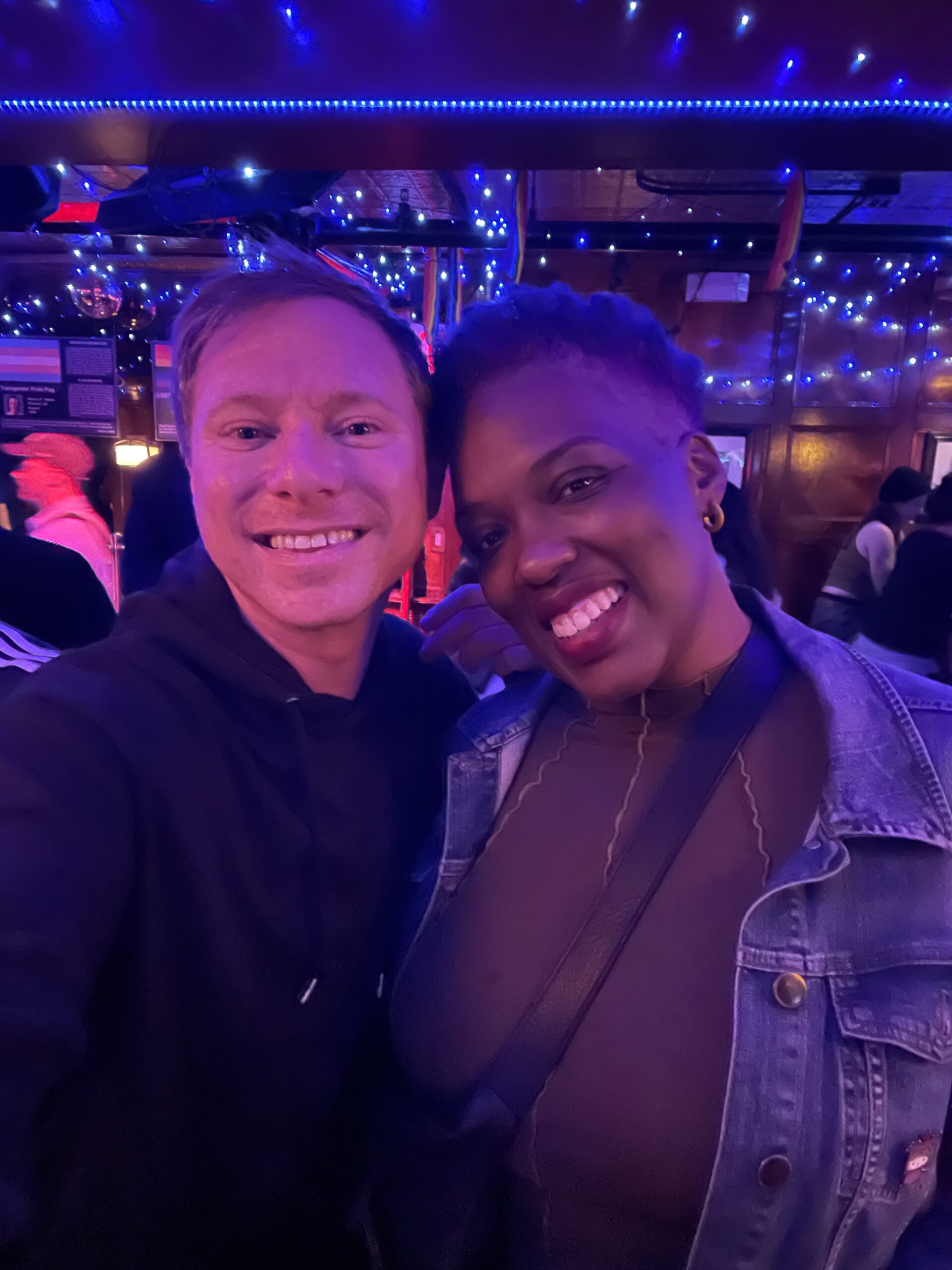 3. Casual or Glamorous?
Depending on the club, you can go for a casual or more glamorous look. Casual attire might include jeans and a stylish t-shirt, while a glamorous look might involve dressing up in a fashionable outfit.
4. Comfortable Shoes?
Speaking of a casual or a glam style, do you want to wear comfortable shoes for dancing or heels and something slick for the look? When getting dressed for a night out at the club, pick your nightlife outfit based on whether you're looking to turn a look, or just be comfy.
5. Rainbows and Pride Attire Have a Time and Place
Listen, if it's your first time going to a gay club and you're wondering what to wear, keep in mind that most people aren't wearing rainbows, glitter, or unicorns. That's why it's important to look up the venue online before going out to see what the crowds are dressing like.
Sure, during Pride Month, people like to wear clothing or accessories that show support for LGBTQ+ rights and pride. Rainbow-colored items or clothing with LGBTQ+ slogans have a time and place—and that's during Pride Month in June.
6. Be Respectful of Other's Outfits
Remember that LGBTQ+ clubs are safe spaces for people of all diverse identities and backgrounds. It's important to be respectful and considerate of others, regardless of what you're wearing.
Even if you end up at a gay strip club, keep in mind to be extra respectful of not just other bar-goers, but the performers.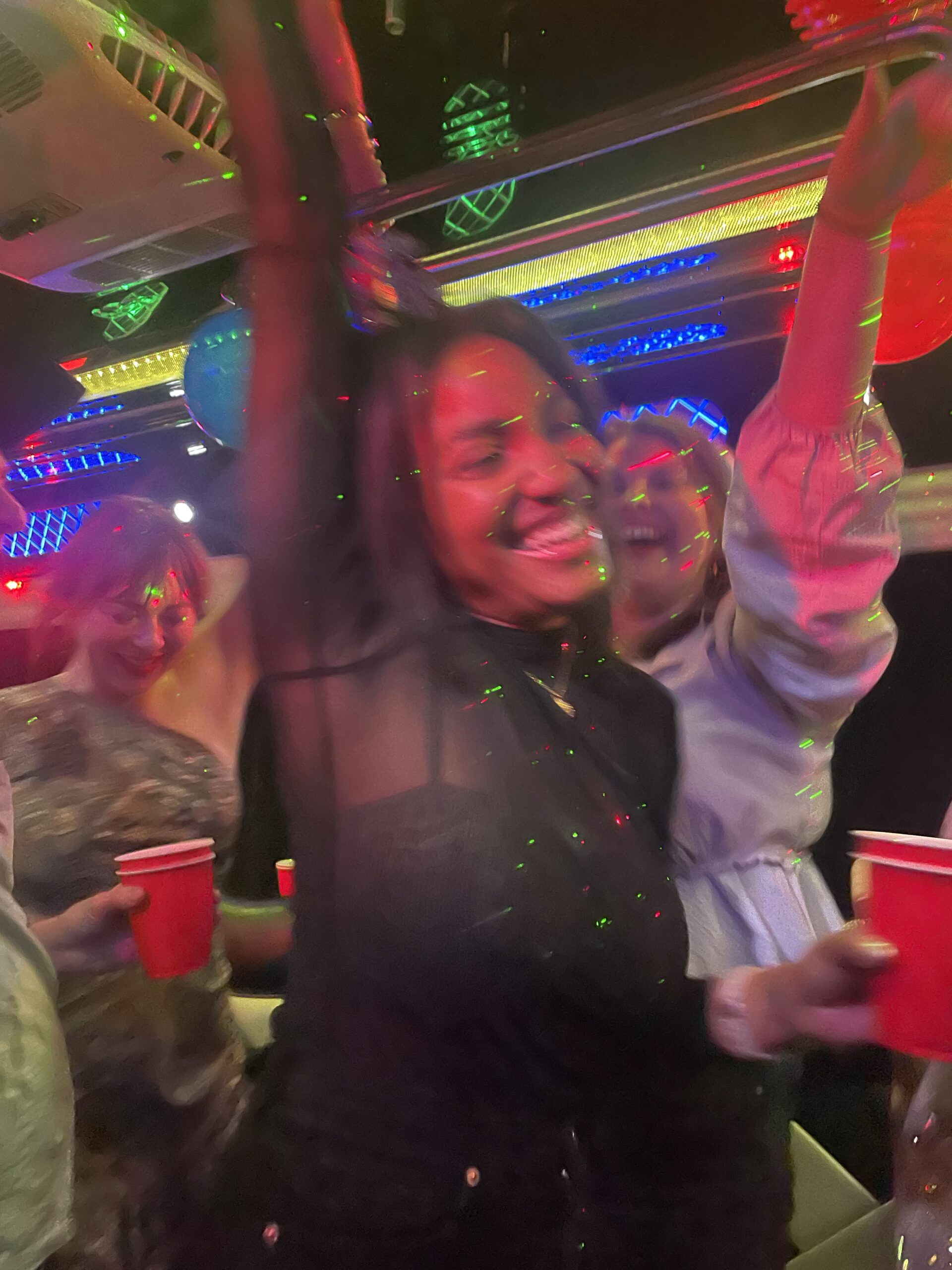 7. Do you Care About the Weather?
Take into account the weather and the season when choosing your outfit. Layering can be a good option if the weather is unpredictable.
But also: sometimes it's a good idea to forget about the weather and just dress to impress! That was my motto during college when we didn't want to pay for coat check.
8. Hygiene and Grooming for the Score!
This might be contentious, but here's the thing: a well-groomed and hygienic man (for me) is very attractive! Ensure you're well-groomed and maintain good personal hygiene before going to the club, but understand that some gay men have different hygienic fetishes.
There's a long running joke in NYC about so many New Yorkers who seemingly choose to not wear deodorant and during the summers, oh boy, can you tell! Of course, it's your preference whether you keep a certain level of hygiene and grooming, but definitely consider it before going out for the night. Especially if you're going to be on a hot and sweaty dance floor!