Jerusalem is one of those cities that I just can't seem to get enough of. Even when I think I'm done, I discover something else that makes me want to stay. When backpacking through the Middle East, Jerusalem stopped me in my tracks. A few months later, when I was living in Tel Aviv, I used to visit the holy city frequently.
Sleeping in Jerusalem wasn't always difficult — there were plenty of backpacker hostels in the Old City, but all the best nightlife was outside of the walled city. That's why I was pretty happy to get the chance to check out Abraham Hostel. It first showed up after I'd left Israel years ago, so on my recent visit I had the chance to check it out for myself.
And that's how I came to remember just how much fun Jerusalem is.
Jerusalem is not just holy relics, divided politics and ancient history. There are students, and cheap cafes, art galleries—even gay bars! This isn't your grandmother's Jerusalem. And at Abraham Hostel, they're definitely trying to show travelers just how much fun you can actually have in the holy city.
I stayed in a private room and while the decorations were sparse, it was certainly more luxurious than most private rooms in hostels that I've slept in.
My window looked right out onto the popular Jaffa/Yafo street (check out the view in my first photo) which gave me a nice lookout onto the tram and pedestrians below. Inside, the hostel walls and corridors are painted with funny phrases, things like "Abraham was the 1st backpacker" or "Stop working, start traveling." Pretty much perfect fodder for Instagram users. The hostel is so popular in fact, it was recently named one of the top 10 in the world by Hostelbookers!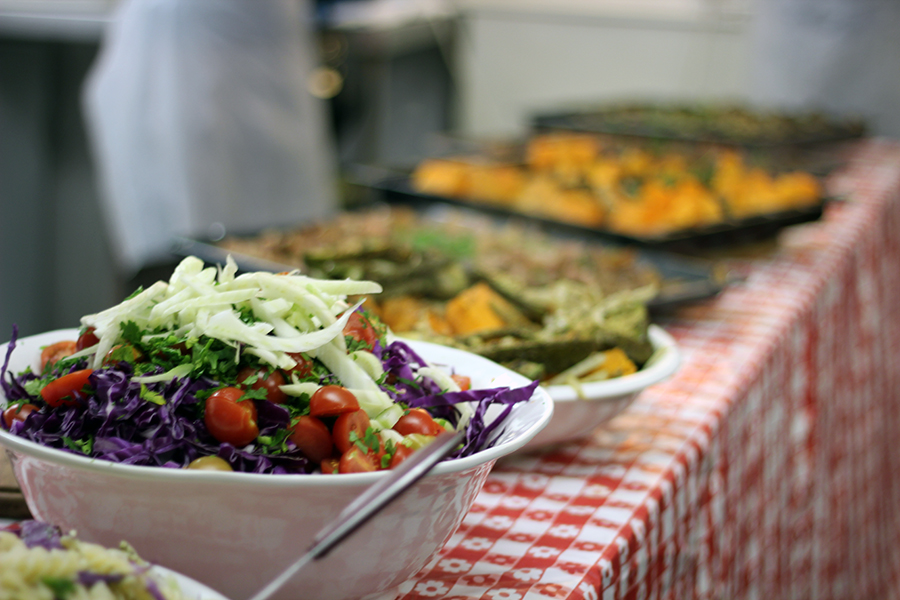 With probably Jerusalem's largest share of the backpacker scene, Abraham Hostel makes sure that there are enough events and activities for travelers. There are plenty of day trip offers to places such as Bethlehem, Hebron, the Dead Sea or Masada. But they also offer free Hebrew and Arabic lessons, a weekly Shabbat dinner and a pub crawl. At Abraham Hostel, it'd be difficult to be bored.
If you've traveled through the Middle East, you'd probably know that most hostels and guest houses have a decidedly Middle Eastern flair. Things move a bit more slowly, aren't always as organized or are just a bit less "put-together." But at Abraham Hostel, the atmosphere was like that of any big-brand hostel I've stayed at in Barcelona, Sydney or London. Except better. The atmosphere was social, but still relaxing.
The hostel bar is probably one of the highlights at the hostel. Rather than just block the bar off for hostel guests only, it's open to the public and frequently hosts events and parties.
he hostel bar at Abraham's had plenty of beer, plus a happy hour which meant the common area (an entire floor) was filled with backpackers and travelers every evening.
One night while I was there, a local band was playing and all their local fans were there to support. There were more locals than travelers! You couldn't ask for an easier way to meet locals.
My last photo from the Abraham Hostel in jerusalem is a photo of a shot glass. If this doesn't tell you how much fun I had in Jerusalem, I'm not sure what else could. The worst part? I can't remember if this was a shot of tequila or Arak…
Abraham Hostel may not be the cheapest place to stay in Jerusalem, but from the handful of hostels in Jerusalem that I've slept in, it's definitely my favorite. To see what events are on at the Abraham Hostel bar & lounge, be sure to follow them on Facebook.
Abraham Hostel in Jerusalem
Davidka Square, Ha'neviim 67, Jerusalem
abrahamhostels.com
facebook.com/Abraham.Hostels