The capital of cool in Scandinavia, Stockholm with its long summer nights and stylish shops makes for a great European destination. One of the world's most gay-friendly cities and with a reputation for "cool," there's much more to Stockholm than meets the eye.
From some of the world's best fashion to trendy restaurants and stores with underground barbershops, Stockholm isn't just a place to see—it's a place to be.
Hipster Guide to Stockholm
Listen, I know you hear "Stockholm" and you might first think "cold." But you're wrong. Well, you're not entirely wrong. The city can be cold (it's Sweden, after all). But it's also just so very cool.
There's an incredible mix of art, culture & design, world-class shopping & style, plus (perhaps obviously?) beautiful outdoors and adventure activities all easily accessed on the outskirts of the city. Stockholm really has it all.
It's a big city, spread out over 14 islands in the archipelago, but it never really feels like you're moving far between neighborhoods. And the typical Swedish culture just adds to the allure of the city.
Before visiting, it's good to know that Stockholm really embraces trends. Probably the coolest city in all of Scandinavia, Stockholm seems to get all the latest trends while the news is still hot in Brooklyn. All types of trends.
Food, fashion—even music! This is a city of trendsetters (have you ever heard Swedish pop music before?! If not, read this from The Atlantic) which means it's a city you could easily spend more than just a weekend.
Know Where to Go: Stockholm's Best Neighborhoods
You'll find most of the Stockholm trendsetters and hipsters on the Södermalm island, though in a city as hip and cool as Stockholm, you'd be hard-pressed to find an area lacking in lattes and bearded boys.
SoFo, Södermalm — Home to Stockholm's most trendy fashion boutiques, vintage stores, barbershops and great restaurants, this is clearly Stockholm's hipster neighborhood. Located just south of Folkungagatan street (that's where the district gets its name) on the eastern side of Södermalm island, the district is just a short walk from the city's public transportation . The local businesses of the area have also produced an incredibly useful map, available for free in many SoFo shops. In SoFo, you'll find cafés that also sell clothes, vintage clothing stores with in-house barbers or even hotels that sell their furniture—nothing is ever just one thing in SoFo! In particular, the area around Nytorget park has many great restaurants and shops, plus it's the place for people-watching during the summer months.. The cemetery around Vita Bergen is a popular picnic area—kind of a quirky and unusual place for picnicking, but also kind of nice that a place full of so many memories is still used as a living space.
Mariatorget, Södermalm — Just a 10 to 15 minute walk to the Old Town (Gamla Stan), the area around the Mariatorget park and public square is a popular hangout for both tourists and locals. There are many shops and restaurants along Hornsgatan street, including many mentioned further below in this guide. For an incredible (and free!) panoramic view over the Stockholm skyline, walk just 5 minutes up Blecktornsgränd street at the northern edge of Mariatorget square.
Gamla Stan — Stockholm's "Old City," the Gamla Stan area of Stockholm is also the most touristic. And the most picturesque if medieval, cobblestoned streets are your thing. It's the site of most tourist attractions in the city, including the Royal Palace, the Stockholm Cathedral and the Nobel Museum. Many of the pedestrian streets are full of shops selling bric-a-brac and lots of touristic items like postcards and silly souvenirs. It's a nice area to wander around for an afternoon, but get out to some of the other areas of the city to see more of Stockholm than just the historical city center.
Where to Stay in Stockholm: Best Hotels
Hotels in Stockholm aren't really just considered a place to stay. Many of the properties double up with other venues, including cafés and nightclubs that are equally popular among both tourists and locals. TripAdvisor is a good place to check hotel reviews for additional recommendations, or for those looking to stay in a rented holiday apartment, Airbnb is still one of the best options with apartments available from $70 per night.
Berns Hotel — The unofficial "gay" hotel of Stockholm, it's not just a hotel. The multi-purpose and beautifully designed hotel also includes two restaurants and a café on the ground floor, a popular nightclub in the basement and a music/performance venue where many traveling bands come to headline. The hotel is located in the City neighborhood, but within walking distance of the Gamla Stan and many of the city's popular gay nightclubs. Public transportation connects the hotel easily with the rest of Stockholm. Everyone who's anyone has stayed at this hotel—from Marlene Dietrich and Rihanna to the Dalai Lama. Room prices from 200€/night.
Hotel Rival — Located in a former cinema, larger theater curtains and iconic movie stills (and celebrity photographs) dot the walls of the different rooms and public spaces. Each room also contains a mixed bag of DVDs and CDs which you can play on the in-room entertainment systems (see more photos here). Room prices from 150€/night.
Hilton Stockholm Slussen — Centrally located at Slussen station, on the edge between Stockholm's Old Town and the trendy Södermalm districts, this Hilton hotel is not of your typical, cookie-cutter design. Wood-paneled rooms and majestic views out over the sea make it a special place to stay—perfect for a romantic getaway. Room prices from 230€/night.
Nobis Hotel — If you're going to splurge on a top-notch holiday, why not go all out with a 5-star hotel on a budget? Close to the Kungstradgarden, this romantic hotel features luxurious rooms with flat-screen TVs, CD players and a steam room and Swedish sauna on site. Staying here, you're also just around the corner from the Royal Swedish Opera and near many of Stockholm's best historical and royal sights. Room prices from 300€/night.
Cafés & Restaurants in Stockholm
With Stockholm's reputation as an international trendsetter, it's no surprise to find the city's culinary creatives embracing and creating their own food trends.
From the cajun style cuisine of trendy restaurants like Marie Laveau to trendy takeaways like Falafelbaren popular with locals at lunchtime, these Stockholm restaurants are a great way to get into the heart of Stockholm culture. And if you're looking for Swedish meatballs, don't worry—they're available all over the city!
Chokladkoppen — A gay-friendly café in the Old Town, it's a convenient spot for taking a break or pause in the middle of sightseeing all day. Try their sandwiches at lunch time or show up for the afternoon fika—coffee/tea & something sweet!
Coffice — This co-working space in Södermalm (specifically in SoFo) is a great place for set up with a computer and get some work done. The coffee's good and the creative environment just fuels the idea that Stockholm is cool.
Drop Coffee — An award-winning coffee roastery and bar in Södermalm (near Mariatorget) with what's regarded as one of the city's best coffees. The café is small but that's not a problem because the coffee really is that good.
Johan & Nyström Konceptbutik — Also in the Mariatorget area, this roomy café has a collection of tea and coffee making it a great spot for a quick breakfast. In warm weather, there are often a few tables and chairs outside.
Meatballs for the People — This super-cool restaurant and small bar sells meatballs. Swedish meatballs. Get here early in the day before they sell out, though you can also buy pre-packaged meatballs for takeaway. The restaurant prides itself on organic meats (everything from turkey to reindeer).
Urban Deli — Clearly Södermalm's most hipster restaurant, the restaurant has a sidewalk café in addition to a trendy bar on the inside. There's a small grocery store, as well, where you can pick up various gourmet foods and take-aways.
Nytorget 6 — Just next to the Urban Deli, this hip café & bar serves high-quality food with a view onto the Nytorget park next door. The menu offers both traditional Swedish dishes like meatballs (so yummy!) as well as more inventive menu options from the Mediterranean. They also serve a delicious bread entrée/appetizer to every guest.
Louie Louie — A cosy café in the SoFo neighborhood of Södermalm with a nice bakery and plenty of vegetarian options for breakfast, lunch or brunch. Expect to see lots of hipsters.
Hermans — A vegetarian restaurant popular for their all-you-can-eat buffet, making it a great restaurant choice for those on a budget because you can make the most out of the buffet. Plus, the location has one of the best panoramic terraces for incredible views out over Stockholm.
Art & Museums in Stockholm
Stockholm has a few established museums showcasing not just Swedish design & culture, but also the country's history. The Photography Museum is a big highlight with unique exhibitions and long hours.
Fotografiska — The photography museum hosts some of Sweden's best contemporary photography exhibitions and the museum is open late (11pm on Thurs-Sat!) so it's great for tourists trying to fit in a lot of sightseeing. Or for late-night dates. You decide.
Vasa Museum — One of Stockholm's most famous museums, the maritime museum includes a salvaged 17th century warship.
Museum of Modern Art — Stockholm's best art museum, the permanent exhibition includes works by Picasso and other artists from the 20th century through today.
The Nobel Museum — With free guided English tours, the museum showcases not just the history of Alfred Nobel and the Nobel prizes, but also features information about the many Nobel Laureates through history, including their many accomplishments. There's also an interesting exhibition on creativity.
Hipster Shopping & Souvenirs in Stockholm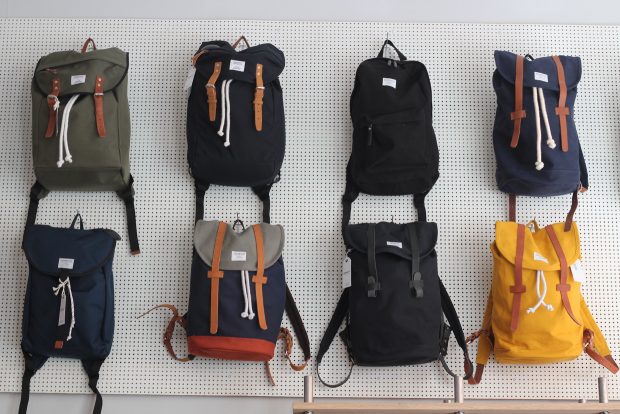 Tourists like to say how expensive of a city Stockholm is. And while Sweden's currency, the krona, does tend to make things expensive, many of your day-to-day purchases in Stockholm aren't much more expensive than most other European cities. Where the city gets expensive, though, is in the shopping. Because trust me: you're going to want to buy everything!
Sweden has long been at the forefront of fashion, as evidenced by the many shops founded by Swedish designers. Some of the best fashion retail brands, in my opinion, to come out of Sweden include: H&M, Happy Socks, Uniforms for the Dedicated, ACME, Cheap Monday, Sandqvist and Weekday.
Grandpa — This Södermalm institution sells everything from vintage posters and furniture to fashion finds from local Swedish brands such as Uniforms for the Dedicated. From wandering around their store, though, you can clearly tell it's not about the brands, it's about the specific products — all meticulously selected and curated because they're the best of the best.
Sivletto — With vintage clothing for men and women, an in-house barbershop and book & magazine collection, this is the one-stop shop for anything cool in Södermalm. There are beauty products and beard oils alongside retro kitchen appliances and tableware, with clothing racks of jeans and jackets in between.
Beyond Retro — Straight out of London's Shoreditch neighborhood, this vintage fashion chain is one of my favorites. With locations across the UK and Sweden, it doesn't matter where you are—you'll find something stylish here, and often at prices more affordable than other vintage shops.
Acne Archives — One of Sweden's most iconic fashion brands, Acne has a number of different stores across the city. The goods don't come cheap, but it's good quality.
Herr Judit — Small boutique fashion & lifestyle shop with a cool collection of carefully curated vintage clothes for men. Check out the shelves and display cases by the cash register for small knick-knacks and other fashion accessories.
Aplace — This was one of my favorite shopping finds in Stockholm. The stores keep a number of Swedish and international fashion labels in stock and offer them at varying discounts. They also produce a magazine great for some fashion inspiration.
Weekday — The flagship store in Stockholm, at Drottninggatan 63, has a small studio on the 2nd floor where you can buy one-off, special edition clothing. You'll find other stores with sales racks throughout the city.
Our Legacy — A mens fashion and lifestyle shop, more on the high end than some of the others recommended here. The beautifully designed shops feature lots of open spaces and bright lights to showcase the sleek and stylish design of the clothes.
Papercut — With books, movies and magazines, this is a great shop to get lost in for a few hours in the Mariatorget area. The wall of international magazines is enough to distract you for days with lots of indie 'zines in English.
Stockholm's Best Bars & Nightlife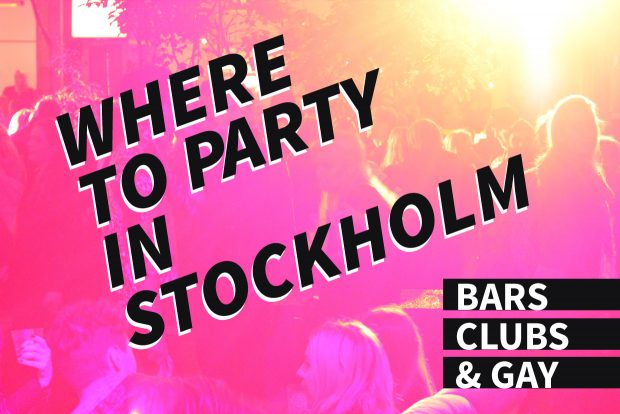 With long summer days, Stockholm is one of those cities with seemingly never-ending nightlife. Club life in Stockholm also varies from the über-trendy to even underground, alternative venues. Head to a club like Trädgården on a summer night and you'll feel as if the place accommodates every type of person.
The city is also very gay-friendly, meaning that LGBTQ tourists will find fun clubs throughout the city, though there are still a handful of clubs that have remained strictly gay or lesbian. For those, view the section further below on gay travel in Stockholm.
Stockholm Gay Travel Tips
Recently recognized as one of the top European gay destinations, Stockholm's reputation for style, design and culture has always made it a fun place for gay and lesbian travelers. Thanks to Swedish traditions and customs for openness, the city is overwhelmingly gay-friendly.
For up-to-date information about gay travel to Stockholm, the city's official tourism board actually keeps a useful Facebook page and website full of information. While you're in town, be on the lookout for the free magazine QX which also produces an extremely helpful gay map of the city. Pick it up in many of the gay bars and cafés listed below, or check the English-language QX website for news, blogs and events.
Chokladkoppen — A gay café in Stortorget Square of the Old Town with great sandwiches. It's a good place for an afternoon fika, or a simple and affordable lunch. The shrimp sandwich was tasty!
Mälarpaviljongen — An excellent restaurant and bar located on three floating docks off the island of Kungsholmen. The international staff is friendly and the owners also support charity work at home and abroad, specifically for LGBT individuals. On warm summer days, there's no where better to be. The food from the kitchen is excellent (and includes many Swedish specialties), but really it's the picturesque and friendly environment which you'll remember long after visiting. Oh, and the rosé wine—so good!
King Kong — Stockholm's best gay club, in my opinion. Alternative parties take place in this underground space, just at Mariatorget square on Södermalm, with DJs in two different rooms spinning a variety of music from pop and techno beats to schläger music. Wild Wednesdays are particularly fun.
The Secret Garden — This trendy bar isn't explicitly gay, but you can expect gay hipster crowds and hunky bartenders. There's a nice patio and plenty of indoor space, making it a great chill-out space with cool vibes.
Torget — Stockholm's oldest gay bar, it's located in Gamla Stan making it a convenient stop close to many of the biggest hotels.
Side Track — A small bar & restaurant in the Mariatorget neighborhood, Side Track was quiet when I visited late one night, but it seems to be one of those traditional gay venues that's been around for a while and heavily involved in the "scene." Worth checking out, plus it's a good place to find out about other gay parties and events going on in Stockholm.
Candy — The biggest gay party on Friday nights, "Candy" at Le Bon Palais is a long-time staple of Stockholm's local gay scene, open until 4 a.m. The night includes a variety of dance floors with everything from electronic to pop and even Eurovision-exclusives. It's a fun environment—good music and big crowds.
Wonk — One of the other weekly gay parties in Stockholm, Wonk is at a smaller venue than Candy but has more topless guys. To each his own!
ABBA Museum — It seems this museum makes it at the top of every "LGBT Stockholm" travel guide, so I'd be amiss to leave it out. But honestly, I never visited. I think the idea is cool—apparently ABBA is one of Sweden's biggest exports—but I also think there must be much better museums in Stockholm (I particularly liked the Photography museum).
Stockholm Pride (early August) — The largest gay pride event in Scandinavia, the annual festival includes a week of festivities. Most parts of Stockholm Pride Week require rather expensive tickets, but with them comes access to a number of different types of events: everything from exhibitions, lectures and workshops to sexually charged seminars.
Stockholm Travel Tips
Fika — This is a word you need to familiarize yourself with before a trip to Sweden. It's the word for the Swedish tradition of drinking coffee, tea or juice with something sweet. You'll find Stockholm bursting with cafés on every street, and each day in the early afternoon (around 3pm), you'll discover the cafés crowded with Swedes on their daily fika. Learn how to have a proper fika here.
Getting Around Stockholm — The city's public transportation is convenient and easy. The subway connects many of the islands of the archipelago, and most tourist hotspots between Gamla Stan, the City and Södermalm are easily accessible. Stockholm also famously has some beautiful subway stations with incredible art. Get the guide to the most pretty metro stations on the Visit Stockholm website here.
Local Stockholm Blogs & Resources
For more information about Stockholm, check out the following guides: