As one of America's biggest cities, San Francisco is home to some of the country's most innovative and exceptional chefs & bartenders. The city's food, drink & culinary scene is hard to beat with its fusion mix of a diverse population and the city's very own special culture. San Francisco really knows what it's doing with its food…and equally important…its drinks.
So when I visited the city last autumn, I made a point of exploring San Francisco's cocktail bars (and burrito restaurants). During my short stay, I was lucky to discover (thanks to a tip from @keaneiscool) that there was a semi-regular cocktail crawl happening while I was in town. The social event is unique in that all profits go to a pre-selected charity. Not only do you get four amazing cocktails, but you get to do some good!
The event takes place in the Tenderloin area of San Francisco. Downtown and not far from Union Square, the area has seen more and more restaurants & bars catering to finer tastes in the past years. Many of the more popular hotels are located in the very same area (including the gay-friendly design hotel I stayed in).
Drinking for charity: the Tenderloin Cocktail Club in San Francisco
For the September 2012 Tenderloin Cocktail Club, tickets were $10 in advance, or $20 at the door—all proceeds going to charity (the Leukemia Lymphoma Society). We visited four different cocktail bars and received a never-made-before cocktail creation at each bar. Over the course of the night, we could make our own way to each bar where, with our stamp, we were given a different cocktail. Four gourmet cocktails at four of of San Francisco's finest cocktail bars—all for just $10? (you gotta get an Aperol Spritz while on the crawl)! Sign me up!
Here's what my night out on a cocktail crawl looked like, with details on each of the cocktails I had… Each cocktail was made specially for that one event, so unfortunately I don't think it's possible to still get the same cocktails. But each of the bars are definitely great places for a drink. At the first San Francisco cocktail bar, Jasper's, I ended up speaking with the bartender about some of my other favorite cocktail bars around America… These bars know their stuff!
Jasper's Corner Tap
401 Taylor Street
Tenderloin Cocktail: A Harlot's Progress – Vodka, Bols Genever, honey & absinthe
Grand Café
501 Geary Street
Tenderloin cocktail: Deveraux Daquiri – Rum, lime juice, vanilla & green chartreuse
The Mortimer
550 Geary Street
Tenderloin cocktail: Grey Gardens – Pisco Porton, St Germain, lime juice, bitters & sage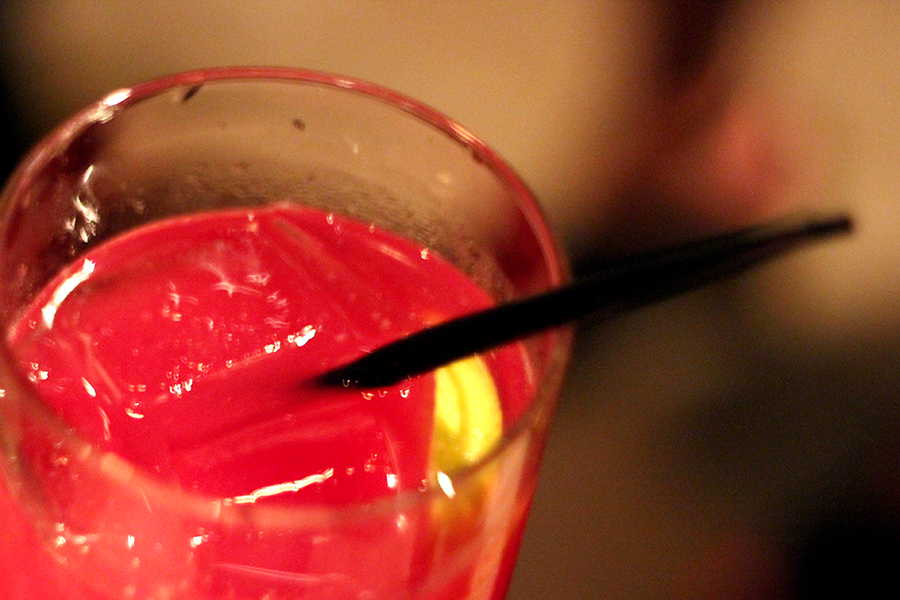 Rye
688 Geary Street
Tenderloin cocktail: Anonymous Donor – Don Julio Blanco, pear juice, simple syrup, lime juice, habanero, bitters & lime
Thai food dinner at Osha Cafe
After a night out of drinking hard liquor in San Francisco, I ended my night at the popular Thai food local chain, Osha Cafe. It was a perfect night out!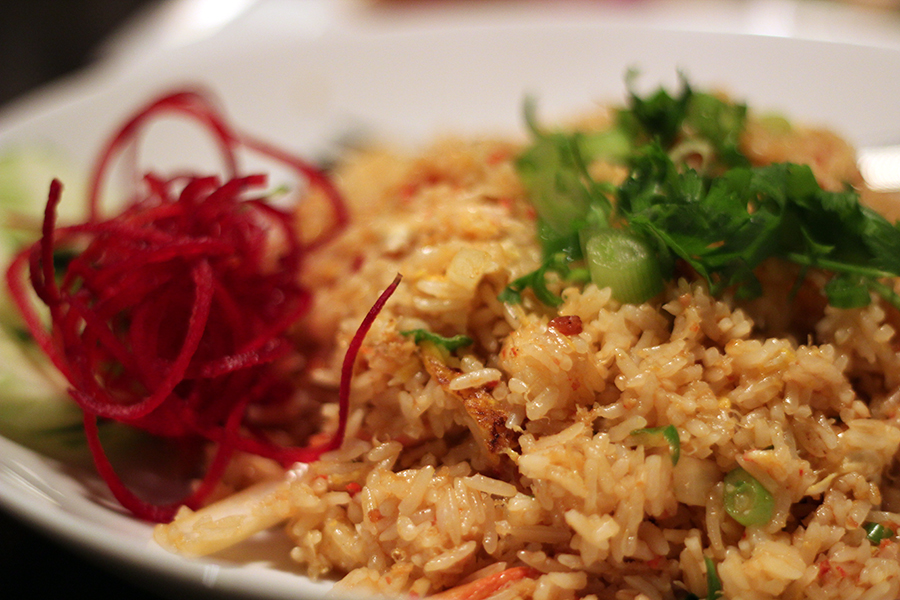 The Tenderloin Cocktail Crawl in San Francisco doesn't have regularly scheduled events, so it's best to ask around if you want to join. Try checking the organizer's page on Brown Paper Tickets, or just make your own crawl to these four cocktail bars in downtown San Francisco