I sat there at my computer with about 18 different browser tabs open. JetBlue, American Airlines, Expedia, Google Travel, Skyscanner, my calendar, my Chase Rewards page, and the Weather Channel.
It was Sunday night and I needed a flight for Tuesday back to NYC. After a 4-day road trip and another week of driving around Florida, I was ready to get home. But how was I going to do it?
The weekend's winter storm had already started to batter New England (Connecticut). I read about two different flights that skidded off runways and more delays and cancellations. The reckless government shutdown affecting TSA security lines. And all I wanted was to get home to my own bed and my regular working life.
But things weren't looking good. Last-minute fares on JetBlue were over $800 for flights from Fort Lauderdale to NYC; the same on United and American. My AAdvantage miles (usually my savior in these last-minute bookings) were at a premium and there were no direct routes available.
So, finally, with a lot of trepidation, I found myself on the Spirit Airlines homepage. I've never flown the airline before and most of the news and reviews from friends I've read online have been pretty awful. I knew about the exorbitant extra costs added on and was expecting the worst.
After quickly putting in my search info, I finally found a flight for a reasonable price. With little other option, I clicked to buy.
• • •
During the checkout process, that's when I discovered there's a charge for carry-on luggage. Now, listen: I've flown my fair share of budget airlines. Frequently in Asia and almost exclusively in Europe. RyanAir and easyJet were my go-to airlines during my 7 years living in Europe. So much so, that I became a bit of an expert at budget airline travel.
But charging for a carry-on? I'd never seen that before. But I was stuck and needed the flight. So I added on the $35 charge and clicked buy.
All total, I managed to get a last-minute ticket three days before flying for $220—not the best deal but not the worst. European budget airlines 100% provide better services and cheaper fares, but for domestic travel in the USA, it was a good deal.
Other than the annoying (and obnoxious) carry-on baggage charge, my flight on Spirit was uneventful and relatively calm. Truth-be-told, most airlines provide the same service though some tend to be more consumer-friendly than others. The service on Spirit seemed relatively non-confrontational or obtrusive.
• • •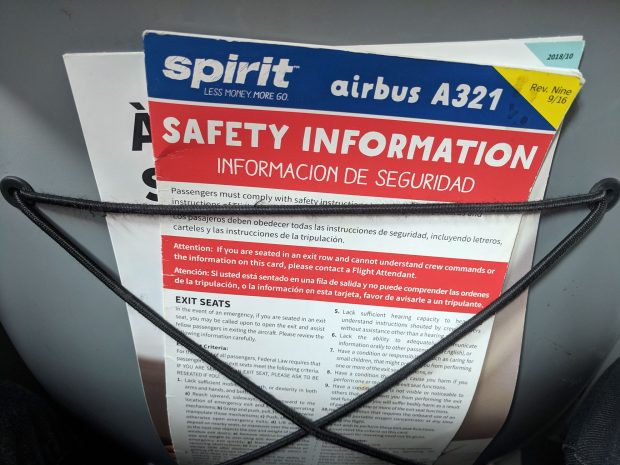 Many European budget airlines fill their planes up with advertising, but that wasn't the case on Spirit. Probably because the seats are so thin they can't even fit any sort of hygienic headrest let alone a seat-back advertisement.
Tray tables were tiny and in-flight entertainment was non-existent. There aren't even power ports or USB charging ports, but seats weren't uncomfortable.
Would I fly Spirit again? I guess so. When choosing how and where to fly, cost is almost always my deciding factor. Comfort only comes into play for flights four hours or longer. Anything less than that and I'll survive with the basics.
Does Spirt Airlines have charging outlets and power at your seat? NO! But I do think they need to add in charging ports. This is the 21st century and power is practically our right.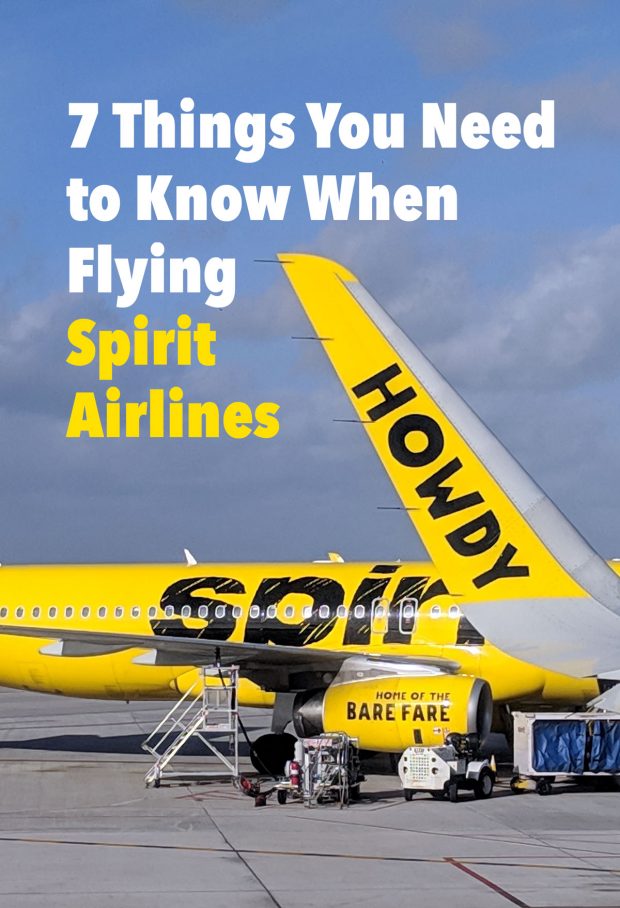 • • •
7 Things You Need to Know When Flying Spirit Airlines
They're going to have pretty cheap fares, but make sure to account for all the add-ons.
Not every route is available every day, so you may have to be flexible with your travel dates.
Carry-on luggage will cost you and it's tough to travel with *only * a single personal item. Book it when you buy your ticket to avoid even more extra costs.
Avoid checking a bag because check-in desks seem to always be crowded. You're also more likely to have to measure your bag to make sure it fits their arbitrary size restrictions.
Seats don't come with USB power ports so make sure you pack a battery charger.
Tray tables are tiny so don't expect to get much work done.
Planes are newer than most domestic US airlines so the seats and in-flight services are comfortable enough.