While in London earlier this spring, I went to one of my favorite bookshops in London Soho and picked up a copy of what's quickly become my favorite zine: Hello Mr. The magazine has been around since 2013 and is already sold around the world (and through it's website). If you're a man who dates other men, there's no better gay lifestyle magazine out now.
Issue 05 was recently released, but until I find a copy for sale, I wanted to share a bit from Issue 04 to show just what makes this a magazine worth looking for in your local bookshop. The magazine features a well-curated selection of reader submissions on everything from interviews with gay men around the world to bright illustrations, beautiful fashion photography and original poetry.
The previous edition, Issue 04, features a nice sampling of stories featuring different destinations around the world and a good cross-section of gay life, including…
…a scattering of slightly erotic poetry from The Huffington Post Gay Voices editor, Noah Michelson. I've been following Gay Voices (and even occasionally contributing!) for a while, so it was nice to see a bit of the behind-the-scenes and get a feel for the voice of the actual editor.
…a sweet story by a NYC-based fashion PA about visiting Rome with his boyfriend. The story was charming and comforting—and something I could relate to as someone who travels often, sometimes even with my own boyfriend.
…a story about the previously unnamed "Beard Wars" that helps break down some of the gay stereotypes. Are we in an age when bearded men are our only symbol of masculinity? And does it matter? Beards are pretty much the symbol of the hipster, of the millennial, of the urbanite—and yes, of the 20-to-30-something gay man. But at what cost?
…an interview with menswear fashion designer Bobby Abley. The story (and corresponding photography), helped me rediscover my love with all things Disney. And also solidified my love for that city of dreams, Los Angeles.
…a short feature about Istanbul and the gay history of the now-famous Gezi Park (site of that sort-of revolution in 2013). Though I followed the news of the Gezi Park protests at the time, I never really understood the underlying gay history of the park and it was interesting to read a follow-up on the revolution through a gay lens.
Reading the magazine cover-to-cover (for more than a few editions now), I can't help but share my love of the zine. The magazine covers travel, politics, relationships, art—my favorite subjects.. If ever there was a gay hipster magazine, this is it.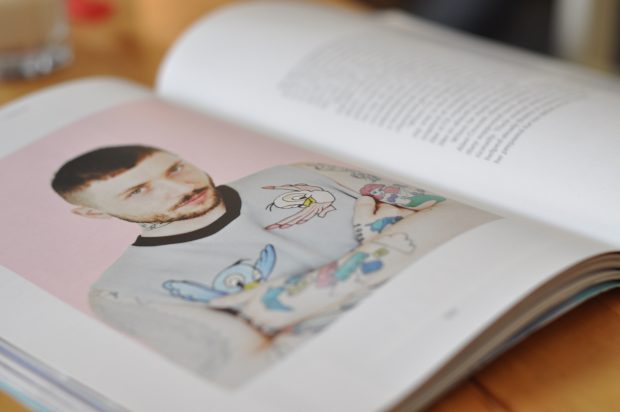 [box]
Pick up copies of the latest edition of Hello Mr. at bookstores across the world. Check the Hello Mr. website for a list of which bookstores near you are selling the magazine. The cover price is $20 (or €15, £12.50) though I've never really seen it for sale at the suggested price price—it's usually marked up a few extra dollars. You can also buy it online to have it shipped to you.
On the web: hellomrmag.com
[/box]