There are a lot of ways to have a successful travel blog, but if you're interested and serious about it, I'd recommend joining SuperstarBlogging–an online course and community with the information & resources you'll need to create your own successful travel blog.
I joined Travel Blog Success when it first launched in early 2010 and in 2016 became a member of Superstar Blogging which took over the blogging course. Though I'd already started my blog months before, I went through the entire course and came away with some information I didn't yet know. The new program "Superstar Blogging" was created by NomadicMatt and is regularly updated. It incorporates the original Travel Blog Success program but with even more assets, interviews and benefits.
With access to Superstar Blogging, you also get to join a secret Facebook group which has been one of the most useful tools in the relaunch. And now I'm happy to recommend this paid course to my readers because I really feel, if you want to make money with travel blogging, this may be an easy solution to quick-starting your goals.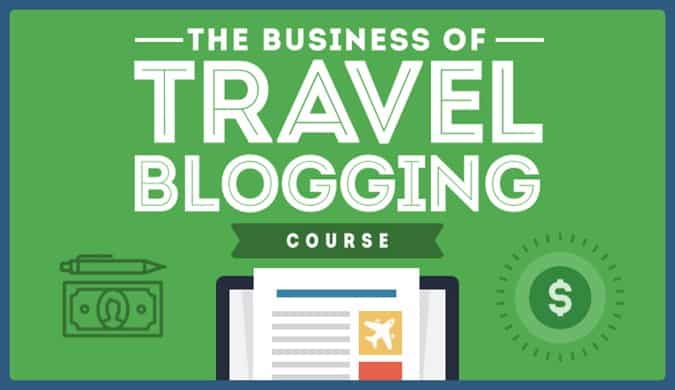 What you get when you join
Written Lessons to save you time and energy
Private Support Forum (and Facebook group) to get your questions answered by @nomadicmatt
Audio Interviews so you can learn directly from top travel bloggers and other marketing experts
Lifetime Access lets you pay once, work at your own pace, and enjoy future resources
100% guarantee makes this decision 100% risk-free
Why I think you should join
The lessons are easy to follow and straightforward. If you have absolutely no experience with this thing called the Internet, you'll be fine. If you know some basic web stuff, you'll still find much of the information helpful.
But the absolute best part of Travel Blog Success is the community. Pro bloggers and beginners alike. The online forum is available no matter which subscription you buy and reading other people's questions and comments has definitely helped me to improve this site.
With the 2011 update, Travel Blog Success now includes a secret Facebook group which is even more useful than the forum! Here, I can ask specific site questions in a private setting and get the exact information & answers I need. It's brilliant.
So, if you're interested in improving your travel blog or setting up one for the first time, I highly recommend joining Travel Blog Success. In the 18 months or so since I started Travels of Adam, I've made WAY more money than I could've imagined from writing a travel blog. (We're talking a definite profit here!)
But I've also made a lot of contacts and I'm hoping all my new web & blogging experience will eventually land me a nice job as well. While I'm certain if I kept at it, I could make blogging into a livable lifestyle, that's just not my desire for now. But if it's what you want, there's no better beginner resource than Superstar Blogging.
If you decide to join, please do so through a link from this site. Because I'm a proud member of the community, I'm an affiliate member and receive a commission on any sale. Thanks!