I often wax poetic about Berlin's specialness—there's little question in my mind that this is one of the world's most exciting, most interesting places to be. But "exciting" and "interesting" don't have to be words that portray something positive. Berlin is a big city with a lot going on. In fact, it's only been itself, in its newest iteration, for the past 25 years—since reunification. And in the past decade, the city has repeatedly seen itself listed as one of the world's coolest cities, one that is rapidly changing.
When I first came to Berlin in the summer of 2011, I didn't know what to expect. The city already had its reputation for cool; Kreuzberg was already the hipster mecca it still is today. I came to Berlin just as a tourist, but after a one-week holiday, it was immediately apparent that Berlin was somewhere I wanted to stay longer. So I did. And how did I stay? I did what so many before me had done, and what so many are still trying to do today: I got a job in Berlin's startup scene.
"Job" is a word used loosely here. It was actually an internship. And, at the time, I thought it was pretty cool. It was paid—albeit terribly. But, I thought, it would give me the chance to get into the "scene." To meet other entrepreneurs, to find inspiration, to start doing something. In the end, I do think it was a good thing. I made some of my best friends those three months. And I learned a lot about what I don't want to do: in life, in business, in Berlin. I was already 26 at the time, so maybe that was a bit late to be learning life & career lessons, but hey—you gotta start somewhere. And in this day and age, it seems like our generation is constantly stuck in this struggle.
My relationship with startup companies is a complicated one. On the one hand, I strongly believe in entrepreneurship. Hell, it's what I'm doing right here with this blog. You might not know it—but this blog is a big part of my success as a freelancer. (Actually, it's 100% responsible for my success as a freelancer.) On the other hand, I believe startups are responsible for a lot of the problems affecting my generation. We're supposed to like startups that disrupt society. And I do; I think change is important and we shouldn't be afraid. But it's my belief that a lot of startups, including those "cool" ones regularly making headlines in Berlin, are doing things at the expense of workers rights. My generation maybe has more opportunities for new things, for better things—hell, even for a better life. But at what cost? We don't have as many jobs. We don't have as much security in our future.
In Berlin, sometimes those problems get lost in the whirlwind world of cheap parties, long nights and the "live free" attitude that's come to embody "cool Berlin." So, when I saw my friend Liam post the following story about his own startup experience, I thought it was important enough to share. I don't always write about the negative things on this blog, but it's an important part of life in Berlin…and one that's surprisingly neglected in many Berlin blogs and local media.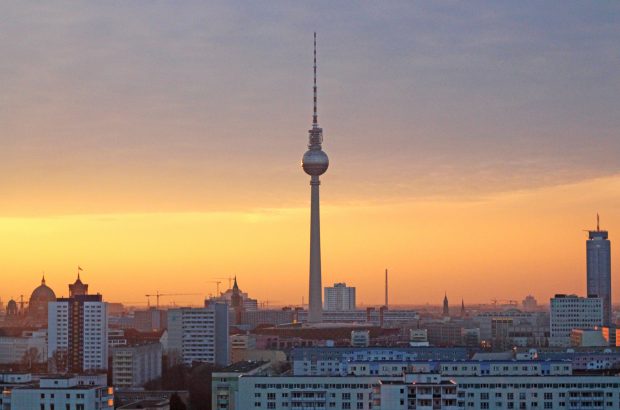 Berlin's Shitty Startup Scene
At some point in Europe's history there was a cool contest where it was decided that Berlin is the coolest place in the universe. The contest involved cities like New York who preached to Stockholm about his gay vegan cooking blog. London was there too, wearing a top hat "like totally ironically", telling Paris about the new bands that Paris hadn't heard, but had definitely heard the name of. They all sat around on mismatched sofas waiting for the announcement. The winner was Berlin, but where was Berlin? Not there of course, Berlin was 36 hours into a drug fuelled underground fetish party taking place in an old squat house. Berlin chose not to give a fuck about being cool and didn't show up, because not giving a fuck is the coolest thing you can do.
Berlin startups are like everything else in Berlin, cool! Contracted to work 40 hours per week, but work 50+ and only get paid for 40? Don't worry you are working for a cool startup, you are on the forefront of a new business venture! Working on a 6 month intern contract, hoping they don't replace you with another intern after it's done? At least you have 'Manager' in your title, that's cool right? It must make you feel important when you're talking to all the other Managers in your open space office about how cool it is you get free Club Mate.
Working for a startups is like going to a casino for the night. Everyone turns up wearing what the unwritten dress code expects. Everyone is trying to look like they know what they are doing, throwing around money in the hope they will hit it big. Arrogant arseholes everywhere, bullshitting everyone into thinking they have the winning strategy. Many people are sitting at machines for hours on end, longer than they know they should. At some point someone might hit it big, but it's not you, it's never you… it's the rich kid who's making bets with his Dad's money. He cashes out as the investors take his company.. sorry I mean chips, and you get to keep your job.. sorry I mean, come back to the casino… wait, what were we talking about again?
People working for startups are generally held hostage by the idea that, "if this company makes it big, I'm in on the ground floor!" That's why people work massive amounts of overtime for no extra pay, and why no one wants to be the first to leave. Got to impress to boss right? If he only sees me doing an hour and a half of overtime per day he might pull me to one side and tell me I don't seem motivated (actually a thing that happened). Don't forget he's giving you "a great opportunity" by letting you work here (another thing that actually happened), by which he means a great opportunity to make him rich.
Let's imagine a scenario where the company doesn't fail, you don't get fired from the startup after your 6 month internship is over, i.e. now they have to pay you more than 1200 Euros per month, and stay long enough for the company to be bought. Do you get a share of the millions from the acquisition? No, you get to keep your job and maybe get a pay rise to bring you up to what people in better companies make at entry level. However, you can impress everyone on Linkedin now you're the "Customer Care Executive", "Code Ninja" or a "Big Data Scientist" (all actual job titles I found on job boards).
This serves as more of a warning to anyone thinking of coming to the epicentre of cool that is Berlin to begin your cool new life; That is, if you can even get a job in the first place, but that's a article for another time. With all that said, not all Berlin's startups are exploitative bullshitting conventions. You can work for some genuinely cool ones and meet great people working for them. Although I'm British and being negative comes naturally to me. Maybe being undervalued and overworked is your thing, whatever you're into I guess.
Don't forget, most startups are sinking ships waiting for investors to come and plug the hole with money. The captain untying the only life boat with one hand while telling everyone "No really, everything is fine, just keep scooping the water out and we'll hit dry land soon! What do you mean your arms are getting tired, I'm giving you an opportunity here!"
View the original post on Facebook here:
Berlin's Shitty Startup SceneAt some point in Europe's history there was a cool contest where it was decided that…

Posted by IMO Reviews on Sunday, May 24, 2015
[box]
Did you find this post helpful or interesting? Please spread the word by sharing it on Facebook. [/box]