O.M.G.
As I'm writing this I'm on my way to the annual Carnival festival in Cologne. I've heard about this festival ever since I moved to Germany. Carnival is nothing new, of course; it's that religious holiday that somehow means lots of costumes, drinking & public street parties — perhaps most famous in Rio. And then there's Mardi Gras, of course: in New Orleans and in Sydney. I just know that this next week is a big deal for public street parties. And I'm excited to be visiting Germany's largest: Carnival in Cologne (Köln Karneval).
When I visited Cologne last year, it was immediately apparent that the Cologne Carnival is a big deal. Even months away there were stores selling typical Carnival garb. Knowing that before packing up and heading to Cologne today, plus the fact that just about every German in Germany knows that Cologne's Carnival is a big, BIG deal — I'm a bit nervous. What am I supposed to wear? What will it really be like? Will it be as crowded as they say?
To find out, I asked for some advice and tips from some Cologne locals. Here's what they had to say…
Travel Tips for the Köln Karneval
Everybody in Cologne goes crazy for six whole days." — Anja
Anja who writes the Travel on Toast food & travel blog, told me a bit about the crazy costumes I might expect to see: "Clowns, bears, princesses — during carnival everybody in Cologne goes crazy for six whole days. Days filled with parties, carnival parades and the typical carnival songs and beer ("Kölsch") from Cologne."
"Don't go to the Altstadt at the river Rhine. You'll only find visitors there. Better to go to the Südstadt with the train station Ubierring. There, you'll find lots of pubs like Backes or Hammondbar."
The biggest parties during the Cologne Carnival are on Monday and Tuesday with multiple parades happening across the city. Anja recommends at the parades to "try to catch some Kamelle (candies) or Strüßje (flowers). Or if you prefer: a Bützje (kiss). Or you may just have some fun and try to pronounce these words. :) Alaaf!!!"
Kisses, candies and clowns?! Oh my!
I would recommend going to either the Bickendorf or Ossendorf Zug." — Kat…
Kat Krohn, the founder of the @I_amGermany Twitter rotation curation account (more information here), suggests the Ossendorf Zug where it'll be less crowded. "There are way more hardcore Kölsch characters around, and its not so super-busy so you can get right up to the front easily and get the full experience." Hardcore Kölsch? I'm there.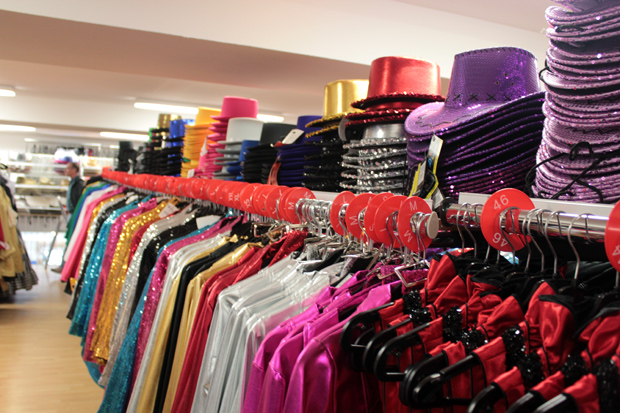 My advice is this: be early in the bars to experience people that are not completely drunk." — Heike
And from Heike, who gave me a tour of Cologne last year, suggested to show up early to get the pre-drunk experience in Cologne. Sounds like a smart idea to me especially because I plan to take some photos. Heike also has a recommendation on the best place to enjoy the big Carnival day on Monday: "a good spot to find a bar is Südstadt or Zülpicher Straße. Perhaps you can even find a good rooftop spot to experience the Rosenmontagszug."
Anyone out there in Cologne have a rooftop I can hang out on? Let me know pleeeeaseee!
And on Twitter, Morton @herr_stiller sent me this:
@travelsofadam Oh, have fun. :) Tipps: Jeisterzoch (1.3.: geisterzug.de), Nubbelverbrennung (4.3, überall), sonst: http://t.co/R2Smd6aKZg

— Morten Stiller (@herr_stiller) February 28, 2014
I'm missing the Jeisterzoch (Ghost Parade), but We Are City has compiled all the other events during Cologne Carnival, so I'm about 100% sure I won't be bored during Carnival! Most bars in Cologne offer after-parties on Monday following the big parade. I guess, though, with the parade starting at 11:11am, it can't possibly be a long night. How much can the people of Cologne actually drink?? (Silly question — I know.)
If you don't speak German just sing "Alaaf! Alaaf!" and the locals will love you." — DJ
My friend DJ from Dream Euro Trip has been my go-to-guy for anything Köln. He sent me three very useful tips:
Wear a costume. This is pretty obvious. Some bars and clubs deny entry if you come as your boring self. A wig or a quirky hat can do the trick. Or paint red hearts on your cheeks or red dots on your nose. That should do the trick.
During the big parade on Monday called Rosenmontagszug, pick a good spot. Although it will be packed, the Kölner Dom is a good place to watch it. So go there early. And please don't steal the Kamelle (the candies and random stuff thrown by people from the parade) from the kids or else you will get in trouble with their parents who could be dressed as Dracula or Joker.
There will be lots of singing and dancing. If you don't speak German just sing "Alaaf! Alaaf!" and the locals will love you.
And with all of that… I think I'm set.
What am I supposed to wear?
At a festival where fashion is a big part of the game, I've spent an inordinate amount of time worrying about what to wear. But then I discovered the official Cologne tourism pamphlet about Carnival which shed some light:
What to wear: "Don't come to the "Crazy Days" in a dark suit or in everyday clothes: the colour is the order of the day, and red and white are the city colours. Hooped shirts, mini-hats and false noses are available everywhere. With a little make-up and decorated with a few streamers, you will immediately be accepted as one of the natives and declared a temporary inhabitant of Cologne."
So even though I'm bringing my most colorful clothes (including my red suspenders!), I'm hoping to pick up a few more goofy accessories at the actual parade. The official Carnival 2014 flyer goes on to recommend showing up for the parade two hours early if you want to get a good spot along the route. Which seems to be a popular recommendation from all the other Cologne locals! Some more Cologne tips:
Getting to Cologne
To get to Cologne, I'm taking the Deutsche Bahn train. Because it's a quick 3-day trip, flying there just doesn't seem worth the hassle. The train goes direct from downtown Berlin to downtown Cologne and there are no silly requirements on how many liquids I can pack (or luggage fees, thank god!).
At just about a four-hour train ride from Berlin to Cologne, it's a comfortable enough amount of time. And there's no need to worry about getting bored on this train trip, I've got my boyfriend with me! With my Bahn25 card, prices weren't so awful, but it's still nearly 200€ each for a return ticket. Let's just hope the Cologne Carnival is everything it's cracked up to be.
[box]
ESSENTIAL INFORMATION: Read more about the Cologne Carnival (auf Deutsch: Köln Karneval) on the Cologne Tourism website or Germany.Travel. The Monday Parade is the big event of the week, starting at 11:11am and lasting about 4 hours. On Tuesday there are additional parades in the other neighborhoods of Cologne.
[/box]
Now I just need to figure out what I'm going to wear…