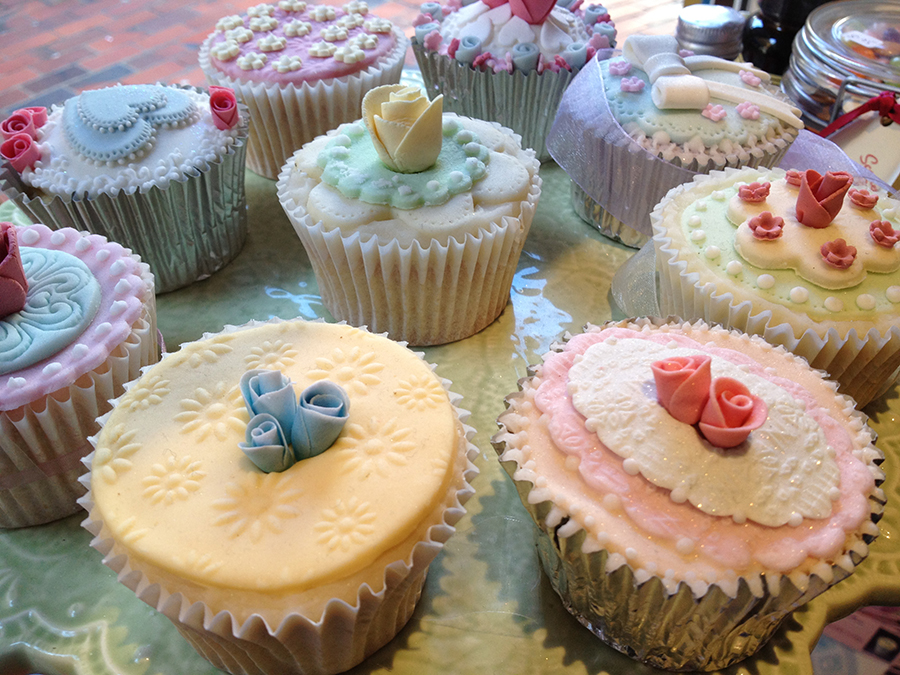 One of the things I didn't get to do much of last year while traveling was baking and cooking. I don't spend much time in the kitchen, but on my recent trip to Brighton, I had the opportunity to do a bit of cupcake eating (oh, and decorating!)
Brighton is generally known as a quirky destination for its wild parties by the beach and its strange & often flamboyant characters. So, on my visit to Brighton last month, one of the things I was invited to do to embrace the quirky culture was…cupcake decorating.
Now, cupcake decorating might not actually be that unusual. But I'm pretty sure the last time I did this I was five or six years old. Regardless, when in Brighton, it's quite easy to embrace your inner child! And, you know, cupcakes are a-m-a-z-i-n-g! (I'm gay—cupcakes are part of my language.)
The cupcake decorating class was held by Angel Food Bakery in their kitchen. Our friendly host made some buckets (yes, buckets) of frosting. If you've ever made frosting then you know how disgusting it can be—so so so so much butter! But it's quite easy to ignore this fact when you've got your mouth wrapped around a cupcake.
I learned a few little tricks on how to pour the frosting in interesting ways, but I was most interested in the other ingredients. We pretty much had free range with the sprinkles and other decorations so we could do what we like. I think mine turned out decent, but hey, I'm no cupcake expert!
And though my cupcakes may not have been the prettiest, they were still delicious!

Details for cupcake decorating in Brighton
I'm not sure how many places in Brighton offer cupcake classes, but I went to the Angel Food Bakery.
http://angelfoodbakery.co.uk/
20 Meeting House Lane
+44 (0) 1273 208404
@FoodAngels | Facebook
My trip to gay trip to Brighton was sponsored by the city's official tourism department. You can find more information about the city as well as hotel & tour information on their official tourism site: http://www.visitbrighton.com/