When I visited my hometown of Grapevine, Texas for Thanksgiving last year, I had the opportunity to visit several of the city's tourist attractions. One of the ones I was most interested in visiting was Grapevine's Legoland. LEGOS!
These Legoland Discovery Centers aren't in many places around the world—Berlin, Chicago, Tokyo, Manchester…and Grapevine. GRAPEVINE!?! Most people wouldn't think Grapevine's on a map, but if you've ever flown through Dallas-Fort Worth International Airport, then you've been to my hometown. (And probably saw my high school from your plane window!)
At Legoland, only children are really allowed to enter (with their parents, of course). Adults cannot visit LEGOLAND Discovery Center unless they are accompanied by a child/children. So if you're childless but still a kid-at-heart, the only way to get in is on an "Adults Only" night. Which I don't think is quite what you might imagine. I had the luxury of getting a quick tour of Grapevine's Legoland center courtesy of the Grapevine Visitor's Bureau.
Most people probably remember playing with Legos as a kid. I know I did. My fascination with Legos probably fueled my desire to become an architect (oops! didn't do that…) or at least worked my imagination and creativity. I <3 Legos!
Inside Legoland there was a giant play area for kids. I was too big to go in, of course, but it was still an impressive site to see. There was also a small cinema that played children's films regularly (I think it was every 15 minutes) and a short attraction ride. The ride involved sitting in a little roller coaster car and slowing moving down a track…all the while shooting an electronic gun (this is Texas, remember?) at some Lego enemies or something.
The Grapevine Legoland center's most interesting attraction, however, was the room which recreated the Dallas/Fort Worth metroplex in Lego miniature. Amazing!
Don't you just love the Dallas skyline? Really liked the attention to detail in some of these iconic skyscrapers.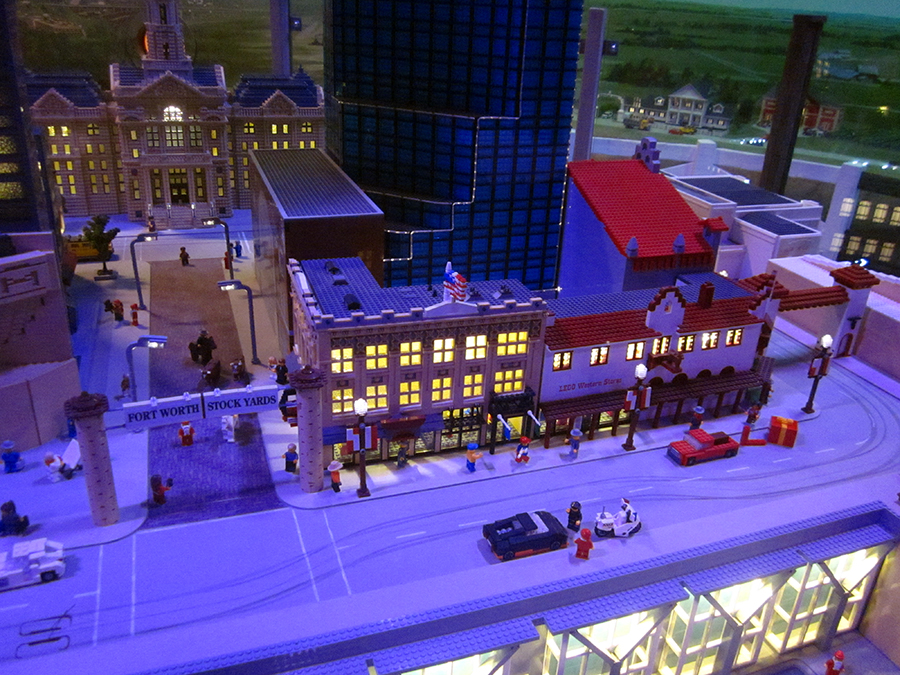 The Fort Worth Stock Yards is just about all that Fort Worth has going for it, but hey, it's Cowtown.
Texas wouldn't be Texas without its sports. The Rangers at Arlington Stadium…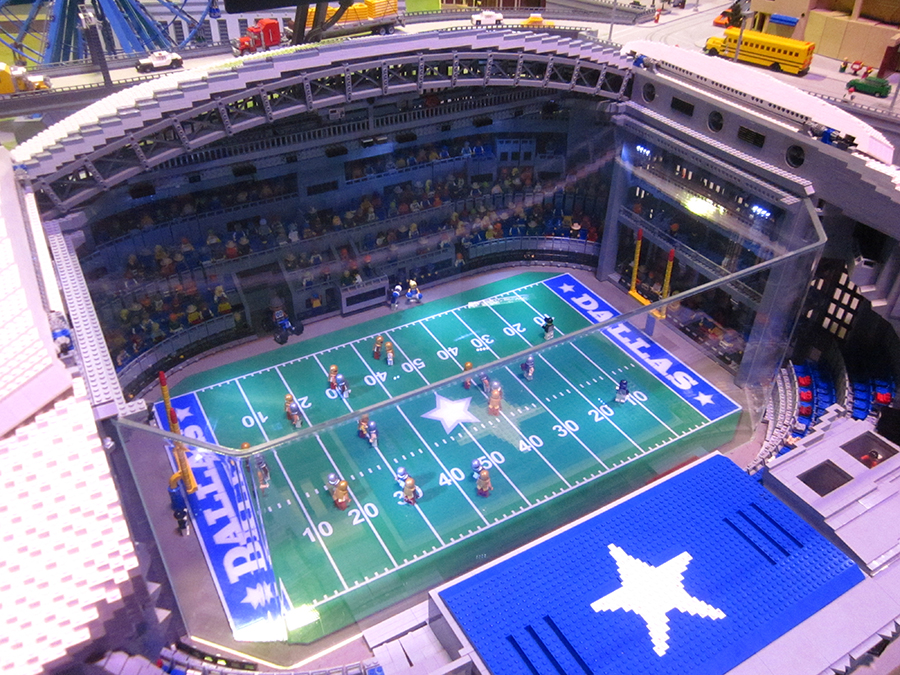 Oh…this team. You've heard of 'em, no?
My hometown airport! I love airports—especially DFW. But I'm probably in the minority with this one. There's something special about these buildings and DFW has got this awesome 70s vibe to it. Berlin's new airport is opening this summer and I'm excited to see it—just so I can scope out the modern architecture.
DFW airport is one of the 10 busiest in the world. You can't seem to escape American Airlines anywhere in the Dallas/Fort Worth metroplex because AA has its headquarters here.
Nash Farm is one of the iconic buildings of Grapevine. With a green-painted farmhouse, it's kind of hard to miss.
The Dallas Museum of Art—one of my favorite museums. I'm not one to speak too highly of Dallas or Texas in general, but one thing the city has going for it is it's art collectors and collections. Some of the best museums in the world can be found in the Metroplex!
The book depository.
The Texas State Fair is a very serious event each year. The Texas Star is one of the biggest attractions during the fair—not just because it's North America's biggest Ferris wheel—but also because it's such an iconic symbol of a state fair.
LEGOLAND Discovery Center
www.legolanddiscoverycenter.com
Grapevine Mills Mall
Grapevine, Texas