Germany gets a bad reputation for its northern European location. Summers are short and winters are long. With the Alps in the south and the North Sea the country's only access to open water, the country isn't exactly situated in a warm & sunny climate. But just because the country is cold, doesn't mean it's not worth a visit!
Januar kalt, das gefallt. — January cold, that's how we like it.
Berlin, as Germany's capital city, is way up north in the country. And while Bavaria and the rest of the south may get the most scenic photos, Berlin is still one of Germany's top visitor draws. Why does everyone want to visit Berlin—in winter as much in summer? Easy. It's because the city is so amazingly awesome that there is something interesting happening every day. EVERY DAY. No matter the time of year!
10 reasons why to visit Berlin in the winter
Here's my list of ten reasons why you should visit Berlin in the winter. Because even if the summers are awesome…so are the winters! (If you can manage long, grey days….) And like I said above, the winters are looooong. So if you want to visit Berlin, it's possible to get all the wintery goodness anytime between November and April.
1. Christmas markets
There's no better way to kick of a cold and dark winter than with a mug of glühwein and some hearty sausage in an outdoor market. Berlin's Christmas markets are pretty varied—from the picturesque Charlottenburg market to the kitschy ones near Alexanderplatz. And even one that supports local charities and nonprofits!
Read: My favorite Christmas markets in Berlin
When to visit Berlin: December
2. Silvester / New Year's Eve
Every city likes to put their mark on New Year's Eve, but Berlin seems to have taken that mark and then blow it up ten million times. New Year's Eve in Berlin is loud, loud, LOUD. Fireworks in front of Brandenburger Tor plus hundreds of thousands of people around the city lighting up their own—you get the idea.
Read: Silvester in Berlin
When to visit Berlin: New Year's Eve
3. Transmediale
The annual Transmediale festival is one of those very special, Berlin-specific events. Each year, the organizers create an event that draws out new connections between art, culture and technology. Geared toward media art professionals, artists, activists and students from around the world, activities at Transmediale look at contemporary culture through a critical lens.
Read: Transmediale website
When to visit Berlin: early February
4. Snow makes everything more pretty
Berlin isn't the most attractive of cities when it comes to its architecture. The style ranges from glass-box Bauhaus buildings to the historically significant Reichstag (with its modern dome on top) with a fair share of former squats and concrete monstrosities. But throw a healthy dusting of snow over everything and suddenly the city looks fresh again.
Read: Winter weekend in Berlin
When to visit Berlin: December—March
5. Fashion
Berlin has a few fashion week events each year, but in January, the city comes alive with a bit of style. The world-famous trade event, Bread & Butter, is a big fashion draw with its t-shirt enthusiasts from the world over. Even if there's a Fashion Week and Bread & Butter twice a year, the winter events bring life back into the city when things start to get dark.
Read: Fashion Week in Berlin 2012
When to visit Berlin: January
6. Neverending nightlife
Nightlife in Berlin is legendary and though the party might slow down in the winter, it's still stronger than in just about every other city I've ever visited. Added bonus: the queues are generally shorter because who's going to wait out in the cold at 4am?
Read: Berghain—the greatest club in the world
When to visit Berlin: year-round!
7. Berlinale
The annual Berlinale Film Festival is one of the highlights of any winter IMHO. There's little better than curling up in a cinema during a particularly depressing winter day. The Film Festival attracts celebrities and stars from around the world and the features previewed here are often some of the best.
Read: Tips & Tricks for Attending the Berlinale
When to visit Berlin: February
8. Berlin museums
Berlin's museums cover the full gamut—everything from films & art to currywurst & sex. With new exhibits every month and independent galleries that number in the hundreds, Berlin's art scene is constantly changing (and growing)! Even if the C/O Gallery closed the doors to its historical (and picturesque) Postfruhamt building, there are still plenty of places to find quality art in Berlin—both new and old. In March, the Lange Nacht der Museen (Long Night of the Museums) sees over 70 museums open their doors all night long for visitors and tourists.
Read: The Guardian's best museums in Berlin
When to visit Berlin: In March for the Long Night of the Museums
9 . Festtage Season
It shouldn't be much of a surprise that most operas, theaters and symphonies take holidays over the summer—that seems to be universal among most productions. During Easter each year, however, Berlin's city opera puts on a weekend of operas and symphonies. Throughout the rest of the winter season, the city's other two main operas perform regularly—and with good ticket prices!
Read: Festtage program
When to visit Berlin: Easter for Festtage Season, otherwise all winter long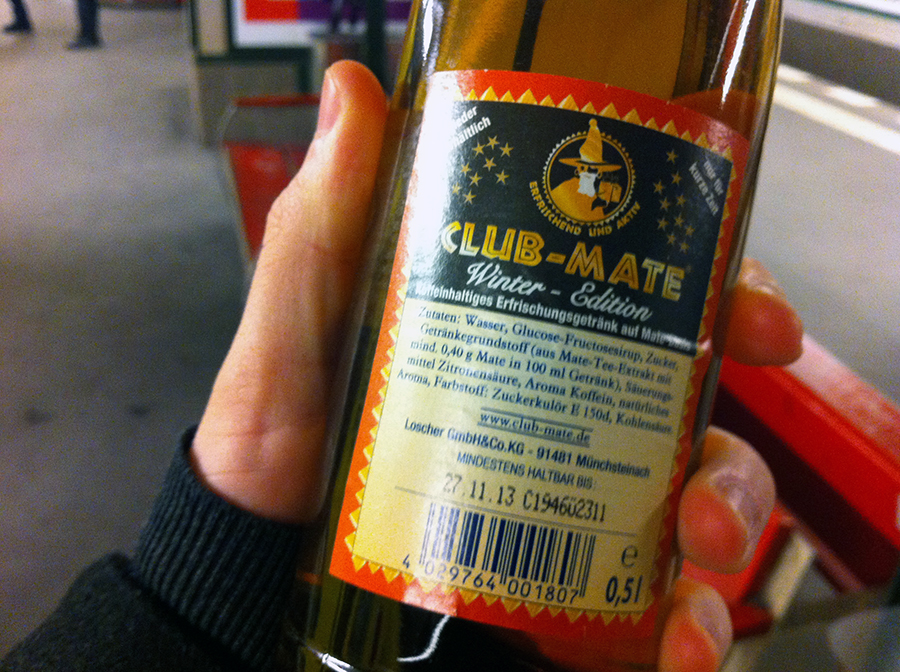 10. Club Mate — winter edition
The drink that fuels Berlin's young and pretty (and everyone else, too!), Club Mate releases a winter edition each year. The caffeinated drink isn't the favorite among everyone (it tastes like leftover cigarettes and pee), but give it a few chances and you'll find yourself running circles around Berghain. But the winter version, oh that is something! Hints of cinnamon and cardamom, the winter edition is one of the best reasons why to visit Berlin each year!
Read: Hipster's Guide to Berlin
When to visit Berlin: …in winter!