My craziest travel stories from around the world! Four short, funny & adventurous tales of sex, drugs, and disaster from my travels. To highlight those instances where you'll want (or need) travel insurance, I've teamed up with SafetyWing travel insurance to share some of my craziest travel adventure stories.
Welcome to a captivating collection of travel stories that will whisk you away on a journey of awe-inspiring experiences and unexpected encounters. At the crossroads of wanderlust and serendipity, these tales weave a tapestry of adventure, mishaps, and extraordinary moments from around the world. Whether you're a seasoned traveler or an armchair explorer, these narratives will transport you to far-flung destinations, immersing you in the rich tapestry of cultures, landscapes, and human connections that make travel truly unforgettable.
Each story is a testament to the transformative power of travel. These travel stories my several years of backpacking and traveling the world transcend conventional tourist experiences, revealing the hidden gems, the cultural idiosyncrasies, and the thrilling escapades that make the world such a FUN and enchanting place to explore.
In the realm of travel, the unexpected is often the greatest catalyst for unforgettable memories. Through these narratives, you'll discover how the mishaps and misadventures often become the most cherished parts of the journey. Get ready to laugh, commiserate, and marvel at the mishaps of missed flights, lost luggage, and language barriers, which lead to unexpected friendships and surprising detours that reveal the true essence of a place. These stories celebrate the beauty of embracing the unknown, reminding us that it is in the unplanned moments that the best travel stories are born.
Read my stories below…
---
Travel can open us up to a million new experiences. It's what makes travel such an exhilarating (and popular) hobby. Something about the experience of putting yourself in a foreign place and doing foreign things; it essentially forces you out of your comfort zone. You try new things, take risks, inhibitions are lowered.
I think that's what attracts us to travel in the first place. That opportunity to learn something new or try something different. And when traveling full-time (whether on a gap year or as a digital nomad), those opportunities for adventure become more and more exciting. And risky.
Travel can and should be fun. But it should also be responsible. Part of being a responsible traveler, besides respecting local laws and customs, is making sure you're safe and protected. If you're traveling full time, it's not only important—but necessary—to have travel insurance.
Having travel insurance provides you the peace of mind to take those risks and adventures, knowing that should the worst happen, you'll be in good hands. To highlight those instances where you'll want (or need) travel insurance, I've teamed up with SafetyWing travel insurance to share some of my craziest travel adventure stories.
As travel becomes more and more accessible (and affordable), we open ourselves up to even more crazy travel adventures and stories. Here are some of my craziest untold travel experiences I've had in my life as a full-time traveler. All experiences I wouldn't have taken had I not had the peace-of-mind that comes with being a protected traveler with a useful travel insurance.
4 Crazy Travel Stories
from Around the World
---
Learning politics in the West Bank, Palestine
As a frequent traveler to Israel and the Middle East, there's always an underlying concern about the safety of the region. Frequent skirmishes and political clashes are largely confined to the conflict areas, but the history of the region does make you wonder how prepared and safe you need to be when visiting the region.
My very first visit to Israel was during a particularly tumultuous time. It was early June 2010 and a flotilla of activists from Turkey were making a political trip to try and break the Gaza blockade. It was a week before I was meant to arrive in Jerusalem, after a month in Egypt, and I remember watching the news from a beachside café in Dahab (on the Sinai Peninsula).
Nine activists were killed and several Israeli soldiers injured in the skirmish on international waters, escalating an already tense season of hostility between Israel and Palestine. And not to be glib: but I didn't know what to do as a backpacker with plans to simply explore the region.
Ultimately, I delayed my trip by a few extra days to see how the world would react, to gauge the situation on the ground and make sure I could still travel safely.
But, being the impatient traveler I am, within a week of the event, I found myself in Jerusalem. Rather than let the fear of terrorism overpower my trip, I used the opportunity to learn and experience what I could.
The next two weeks traveling through Israel and the West Bank, I spoke to journalists and activists, I couchsurfed with Israeli military officers, and I attended and observed political rallies and demonstrations in both Jerusalem and Tel Aviv.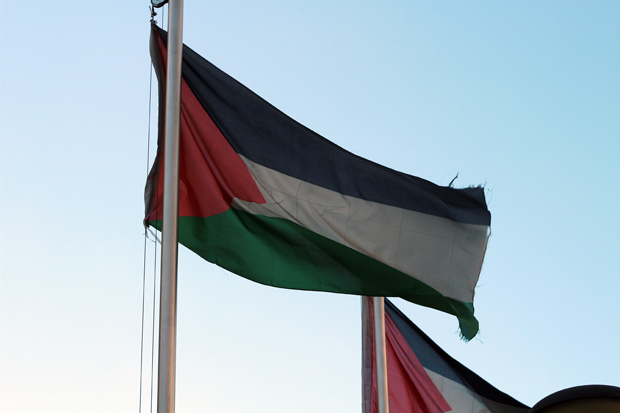 It was easy to feel the tension on the ground, the news blasted updates and international reports about the flotilla, there were clear biases and an overwhelming amount of passion from everyone. Ultimately, I became so interested and engaged with what was happening, I found myself volunteering with a pro-peace organization.
My parents back home, watching what was happening on the news, were understandably worried. But, there on the ground, it felt more manageable and I had the tools with me I knew I needed to stay safe. And I made sure to sign up and (mostly) adhere to the travel advisories from the USA State Department. Ultimately, it wasn't an unsafe time to be in the Middle East. There was simply a fear perpetuated by those that needed people to be afraid.
It's quite easy to let fear of a strange place, and the political tension of a region, control our travel choices. But when you've got the right tools and a decent travel instinct, the world doesn't have to feel so scary.
---
A motorbike story from Kampot, Cambodia
Seemingly everyone has a motorbike story from Southeast Asia; it's almost a rite-of-passage when traveling in SEA.
I'd been traveling for almost a year at this point. When you're backpacking, you tend to meet lots of other long-term backpackers, but in Cambodia, perhaps a little lonely, I latched onto two other solo travelers—a guy and a girl, both from the UK.
We became fast friends and spent weeks traveling in Cambodia (and eventually Vietnam) together. And perhaps because they were each a few years younger than me, or maybe it was because they were British, we seemed to have one crazy, chaotic experience together for nearly a month.
In the riverside city of Kampot, where we spent a week eating junk food and getting high, we did manage to do some sightseeing. A nearby national park came recommended by every guidebook we found ourselves flipping through while lounging by the river each day, so one day we packed up some picnic supplies, rented motorbikes, and made our way up the mountain.
Driving (sober) through the fog, we found an abandoned, run-down church, where we hung out for a few hours, telling spooky ghost stories, and taking ridiculous photos. Later that day, on the way down the mountain, somehow, we managed to break one of the motorbikes, though.
Maybe it was a flat tire? Or maybe we ran out of fuel? Or maybe we just didn't know how to drive safely on a bike, and the strange misty weather made it that much more challenging. Stranded on the side of mountain, on a little-traveled road, hungry and without water and unsure how to continue the journey, we waited for what seemed like ages for a passing car.
Eventually, we were able to hitch a ride in the back of a passing pick-up truck. Not speaking the language and with total strangers, we made our way back into town, abandoned the motorbike at a garage, and then headed back to our riverside bungalow.
Our day of adventure could have turned out much differently if we weren't resourceful, and thankfully the motorbike broke down before any of us were injured, but it was a stressful travel day. The kind of day you're thankful you've got insurance in case anything worse would have happened.
---
Couchsurfing on Christmas Eve in Bangalore, India
It was Christmas Eve. Traveling through India was tough, but thankfully I was with one of my best friends, a former co-worker who'd also quit her job to backpack around the world. In Bangalore, for the holidays, we'd decided to try out Couchsurfing with a local Indian couple.
We'd only met up with the couple in the evening, and after sharing some take-away pizzas and whisky, we found ourselves all quite relaxed and open. That's when the couple shared with us their secret: they were swingers, and so were their friends. They wanted us to know, just in case. And though we had no interest in swinging, we made the best of it. Live and let live!
Christmas Day came and we'd agreed to invite other traveling Couchsurfers over for a party—on their building's rooftop. An Italian in the group cooked a large pasta for Christmas dinner, I played DJ for a stereo system way too loud for a surprisingly quiet neighborhood in Bangalore.
Our new swinger friends spent the evening propositioning everyone in the group—notifying each and every one of us that they were swingers, that they were open-minded, that they were available.
Too much whisky later, and the small party of us that had gathered was all but passed out. The next morning, cancelling the rest of our travel plans for Bangalore, my friend and I were on the next available train out of the city.
Sometimes you find yourself in uncomfortable situations when traveling, and you've just got to go. Make sure you've got the means and the security to stay safe when traveling. And the travel insurance to make sure you're protected.
---
Too much tequila in London, England
Like all good parties, there was too much tequila involved. As a study abroad student in London, there was also a serious lack of finances. Imagine yourself as a 20-year old American student in the UK. So much freedom, the ability to legally drink in bars and clubs, a city with crazy nightlife.
But with no money, I found myself most often in student parties and the small, hipster, underground clubs organized for students. Tequila shots for just 1£ each, all night long—just about every night of the week.
It was a Tuesday evening and I found myself at one of these parties with a group of friends. Trying to show off my party skills, having found the cheap and trashy (but oh-so-fun) club the week before, I must've overdone the tequila shots. Because after about 20 minutes on the cramped dance floor, I found myself in the bathroom, splashing water on my face.
It wasn't until 3 a.m., when I woke up in a toilet stall to the sound of a guy yelling at me "oi, you, wake up and get out of here" did I realize something had gone wrong. Seventeen missed calls and text messages "where r u?" led me to believe I'd been out for a while—and my friends were long gone, thinking I'd pulled.
Thankfully I still had 10 quid left in my wallet (how?!) but that wasn't quite enough to get me back to my place. A taxi took me as far as my money lasted, leaving me with a 30-minute walk home, smelling of toilets and tequila.
I was stupid and silly, irresponsible and—obviously—drunk. Thankfully I made it home safe and sound, without injury.
---
• • •
It's quite easy to let fear of a strange place, the political tension of a region, or a fear of falling ill control our travel choices. But when you've got the right tools, the world doesn't have to feel so scary. Travel should open us up to these kinds of crazy travel stories, those experiences you remember long after.
That's one of the main joys of travel. It's fun and exciting to let loose a bit. But it's also important to do so safely and with the protection you need.