I've been gay and off-and-on single for too many years to count, so of course I've used every possible gay app under the sun. To help you avoid some of the many dating mistakes I've made, here's an honest list of all the various gay dating & hookup apps that I've used – my personal experience and reviews of the best (and worst) gay apps.
Everyone has an opinion on the gay apps. They've become so ubiquitous and ingrained in our popular culture, they're impossible to resist. I remember the first time I downloaded Grindr—shortly after it was released. Once The New York Times writers discovered it, the app world seemed to explode with location-based dating apps.
Gay dating wasn't easy for a long time. I was lucky enough to grow up & come out during the iPhone generation when thousands of new types of apps seemed to be released every day. And the gays were instrumental to that digital boom.
The gay apps have fundamentally changed dating—for E V E R Y O N E, the gays, the straights. It changed LGBTQ nightlife, how we make friends & meet others. Of course there are positives and negatives. AA lot has been said about how gayborhoods around the world have changes; the fact that gay bars and clubs are closing with more frequency because of the changing community. Is it the fault of dating apps and the fact most of us meet online—rather than in a gay club?
Certainly that's had an effect on the LGBTQ community, but so many of these gay apps have also helped to open up the world at large. It's hard to fault them entirely for the demise of our community spaces, because I do passionately believe social media has helped to connect us in more meaningful and powerful ways.
And just as its probably kept us at home more often, it's also allowed us to travel more freely and openly.
Personally, I've found gay apps to be extremely useful in making new connections in otherwise challenging situations. I've grown up on social media and that's probably affected how I see (and use) online dating. I don't think I've ever been afraid to meet strangers from the internet—it's thrilling, exciting, interesting, and even when it's not: it's a good story.
So, here's my honest and complete review of all the gay apps I've used. In no particular order: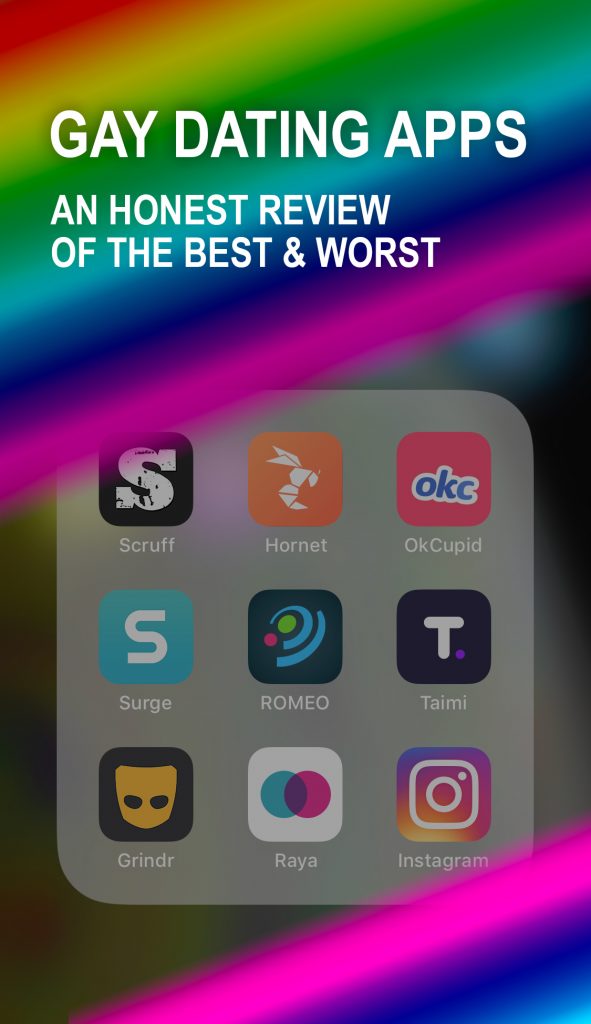 The Best (and Worst) Gay Apps
15 of the Most Popular Dating Apps
Grindr
The first of the gay apps, Grindr is rightfully at the top of every list. You can hate it as much as you want, but there's no denying it was the original game changer. And even if it's been slow to adapt to changes in the LGBTQ community, it's still the most important of the apps.
Grindr boats millions of active users per month/week/day/minute. It's the gay app I've used most reliably over the years; and the only one I ever paid a pro subscription for (but not anymore). Most of the other apps have launched better features faster, but it didn't matter because every gay guy in the world has been on Grindr at least once.
How effective is it? In my personal experience, Grindr is the app I've used the most to meet people—and not just for sex! Because it's so ubiquitous in the community, Grindr serves as a vital tool (and especially for travelers) for building connections. Despite all of its problems, it's 10 out of 10 my favorite gay app.

Tinder
Tinder is cute. When it launched the swipe feature, they jumped up to the top of our dating lexicon pop culture. Swipe right; swipe left—it was fun & flirty. I only used Tinder most recently when I was single in NYC last summer and I found it…challenging.
It wasn't hard to match with others on the dating app, but for some reason, almost all my connections flaked out. And many of them flaked before even a first message was exchanged. I managed a few dates in New York City through the app, some were nice enough and others were forgettable.
But truthfully: it just wasn't the best for making connections. It takes a lot of patience and a lot of swiping to even get to the "let's meet in person" phase, and then from that it's still a stretch to form a real bond.
Scruff
It's one of the largest gay dating apps and most gay guys seem to fall in either the Grindr or Scruff camps. Not a lot of guys use both. Scruff has also been at the forefront of a lot of the latest dating app features (and they were one of the earliest to incorporate useful LGBTQ travel features).
Because Scruff has a huge share of the gay app market, it's one of the apps that makes it easier to meet people and make connections. Of all the dating apps besides Grindr, it has been the second most useful when looking for hookups or sex.
There's a perception that Scruff is only for "scruffy" manly men—and while its social media & marketing definitely emphasizes that, I've found that a lot or the "gay tribes" are actually represented there.
Read more: Travel Apps – You're Using Them Wrong
Planet Romeo
The Planet Romeo app (also previously called Gay Romeo) is most popular in northern Europe, especially among German-speakers. It was *the* app to use in Berlin (and Germany) and therefore, I had a lot of chances to use it.
Unfortunately, the app feels slightly outdated and even though they've got a corresponding website which you can also use—that's even more outdated and difficult to use! In a lot of Europe, the app can be useful for getting travel tips or arranging dates and/or meetups, but there are a lot of language barriers as well.
Honestly, it's a local gay app I'd recommend using when you live (or travel) in its most popular regions. They do publish an annual list of LGBTQ-friendly places around the world each year because they do collect (and share) a lot of data, but that's kind of the end of its usefulness.

Recon
One of the largest and most successful of the kink apps, truthfully, I found it confusing and difficult to use, so never actually managed to even finish completing a profile. Still, those that use it regularly, swear by it.
And with the Recon app regularly promoting parties and events around the world, they've only helped to cement their standing at the forefront of the kinky side to gay dating & hookups.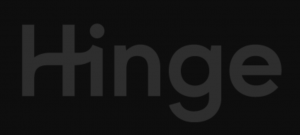 Hinge
I only recently tried out Hinge and actually kind of enjoyed it. Of the newer gay apps, it's one of the ones that seems to be better at inciting conversations. There are conversation starters throughout and it just generally seems to be a more communicative community of users.
While I never managed to make a date through using the Hinge app, I did get a few Instagram followers! That's a win for me.

OkCupid
I've used OkCupid off-and-on for nearly a decade. It was always one of my favorite dating apps because I just loved the interface and the fact it can be used on both a desktop and through the mobile app.
Their most distinguishing feature are all the questions & answers you can submit to compare yourself to potential matches. The % compatibility rating is a surprisingly useful indicator of how you might get along with a match. I probably rely on it too much, but I do love snooping on other people's answers. Plus: answering the questions are fun.
As for an actual review of the OkCupid app, in the past year, I had less than a handful of dates through the app. I also found a lot of the gay men using OkCupid were more often looking for sex rather than relationships—which I found surprising since so much of the dating app's interface is built around more meaningful conversation topics.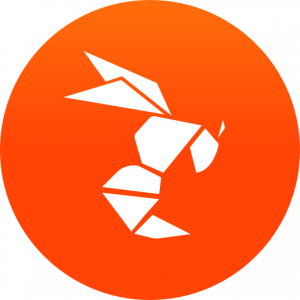 Hornet
This is one of the gay apps that's been around for a while but seems stuck in a rut. I don't think its gained much traction in the LGBTQ community outside of a few of its more popular regions in Asia and South America. Personally, I've never so much as managed to even have a conversation with another user on Hornet.
Sniffes (web app)
One of the newest gay apps to come out is the Sniffies website app. It's not available as an iOS or Google download, but instead is easily available via your website browser. This is arguably the sexiest dating app and it's quick to the point, too. Even the Sniffes marketing is sexy af!
The app is location-based and because it's not in any app store, it's allowed to go balls-to-the-wall with its features. Meaning that NSFW, explicit photos are allowed as profile photos. Unlike Grindr and other location-based gay apps, Sniffies overlays profile photos directly on a map so you can see the exact street corners of potential conquests. I'm a fan!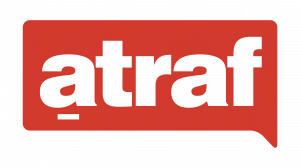 Atraf
Another one of the location-specific dating apps (and I'm sure there are many other for other regions of the world), Atraf is a local gay chat & dating app from Israel and while much of the app is in Hebrew, it's also in English. The dating features of the app include the stereotypical grid of faces (or torsos), but you can also buy event and nightlife tickets through the app—so it's incredibly useful for locals and tourists alike.
When I lived in Tel Aviv, the app was incredibly useful for connecting with locals because the other gay hookup apps really were dominated by tourists—and I was looking to meet locals. Plus: the Atraf community does a great job of curating Tel Aviv's LGBTQ nightlife.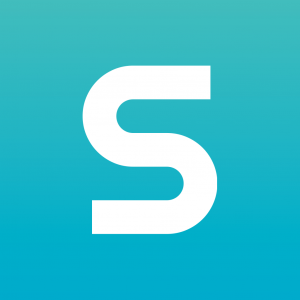 Surge
Similar to Tinder, Surge has a pretty straightforward interface, and despite a lot of initial buzz around their launch, I never really managed to get any traction using the app. It looked sleek and felt cool as well as inclusive, but nothing ever seemed to come from it.
Jackd
One of the gay dating apps that's been on the app store for a while, but also never seemed to reach too far beyond its target regions. The app is more popular in Asia which makes it useful for travelers to the region, or locals living there—but the most I ever had on the app were short conversations, and nothing meaningful.
Raya
Billed as the dating app for "influencers," Raya is an invite-only app and requires a monthly fee. I've read a lot about it, but unfortunately for most of the time I've been single, I've used Android phones so I've never used the app myself—just on my friends' phones.
For review purposes, the Raya app works well enough, but its most interesting feature is its ability to connect you with interesting people. My friends have met and matched with a surprising variety of people—from the social media directors of *other* gay dating apps (the irony!) to international musicians and C-list celebrities.
Because the Raya app is tied to your Instagram, it can be a cool way to connect digitally—if you can snag that initial interest.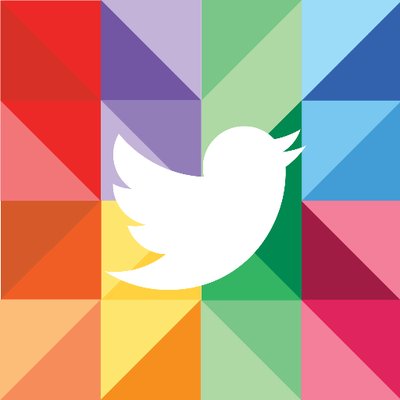 Twitter
Okay, you might wonder why Twitter is on a list of gay dating apps, but that's just because you're not in the know! Hashtag Gay Twitter (#GayTwitter) is a real and true community. It's dominated by quick-witted, celebrity-obsessed, somewhat-obnoxious media gays who are all friends with one another in the real world, but the mix of verified & anon accounts, plus a whole gabble of stans, makes it a fun place to connect with others that share your interest.
Stories of #gaytwitter hookups and flirty, suggestive, or downright-NSFW photos (#gaytwitterafterdark) make up most of the scene, but I've had plenty of long-distance connections through the app and community.

Instagram
There's an Instagram hashtag I like to search every now and then: #InstagramIsTheNewGrindr because (1), it's funny, and (2) it's actually kind of true. The image-obsessed app has taken over the image-obsessed gay community to a point that I feel is 100% toxic, but also: it just seems to be how the world works now.
Flirty DMs (and dick pics) show up regularly enough, and the thotty pics that Insta-celebrities post only incite an already flirtatious online community in the app. If you're looking for a local date, there are plenty of stories of connections made through Instagram private messages.
So many of us already check out Instagram profiles from each of the other dating apps, so why wouldn't we skip the middle man and just go straight to the source?
• • •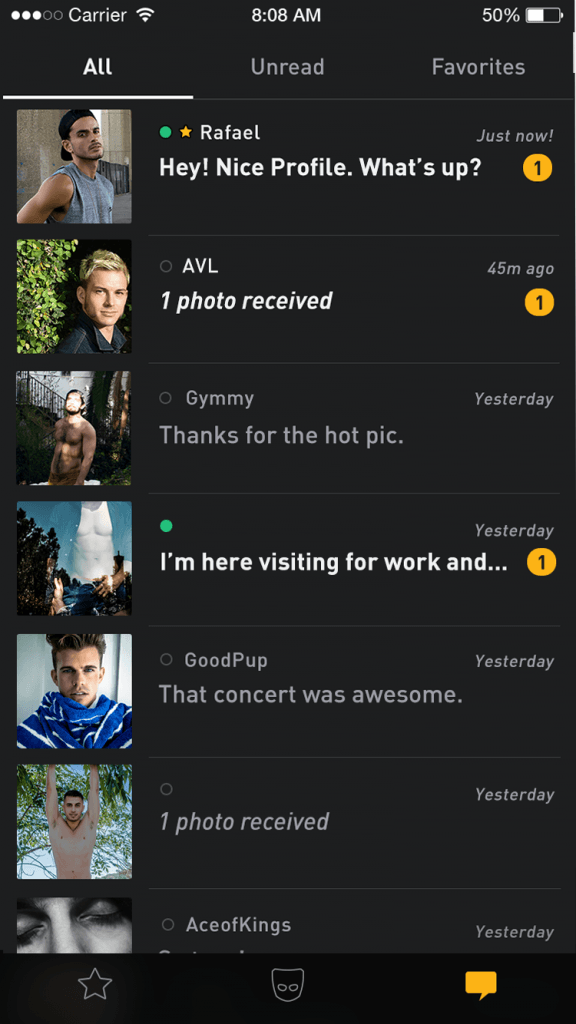 Dating has never been easy, and when many of these gay apps came into the picture, things certainly changed. In my experience, many of these dating apps have made it easier to connect with other people I may not normally been able to encounter—whether because of distance or our own comfort levels at interacting in person.
There are so many gay dating apps in the market today. And besides all the specific apps, there are websites and forums as well—ones used for connections with like-minded individuals, ones for sex workers, for sharing nudes, for purposeful dating, or any other manner of online connections
My list of dating apps above isn't meant to be a complete collection of them all—just my personal reviews of the ones I've actually used or experienced in my own dating struggles as a gay man. And the funny thing? I've had plenty of connections through a lot of these gay apps, but my most meaningful relationships have all started offline. <insert shock & awe>
But hey: that hasn't stopped me from continuing to connect online.
The End of Gay Dating Apps?
Every now and then, gay dating apps fail. Chappy came into the community hard and strong in the late 20-teens, but within just a few years, the app shut down. Personally, I found the app's dev team & creators seemed to do more marketing than creating—and focused on advertising only to a limited part of the gay/queer/LGBTQ community: cis white masc men. And they failed partly because of it (in my view).
New apps pop up all the time. Reach out with your suggestions for other gay dating apps to download and review.