This week marks my one-year anniversary of living in New York City. I arrived here in March, when it was still cold (but sunny) outside. I remember my arrival, the $60 taxi ride from the airport to my makeshift accommodation (a friend's couch). The excitement and the anxiety.
After years of enjoying European culture while living in Berlin, I faced a lot of immediate shock on my return to the USA. Before I moved to New York City, I'd been here countless times.
But living in NYC is nothing like visiting. The culture shock of returning back to America was very real; but even more so were the things I'd learn about life in New York.
They say if you can make it here, you can make it anywhere. I don't know if that's exactly true, but NYC is like nowhere else. Not just in the NYC culture, but in the way this city acts and the way this city looks.
Here's what I've learned since living in NYC.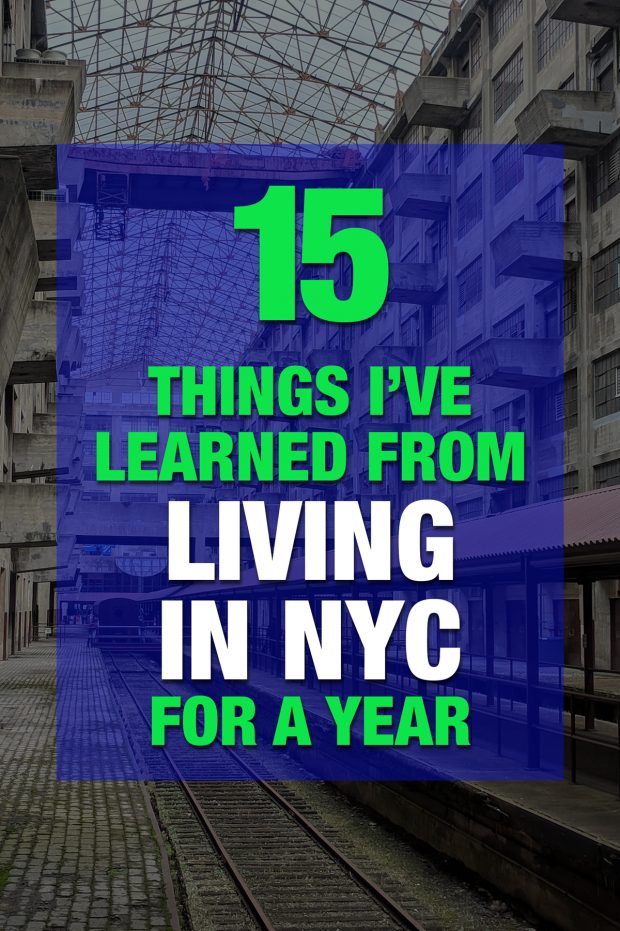 Life in NYC: 15 Things I've Learned from Living in NYC for 12 Months
NYC is loud
SO LOUD. There are sirens—constantly. Screaming, yelling, the hustle and bustle of city life, I guess. But there is just so. much. noise. You don't even always know where it's coming from; it's just there!
Manhattan is the biggest offender, but it's hard to find quiet places no matter where you are.
There's always something to do
When I first moved to my Brooklyn apartment and got settled into a semi-regular, day-to-day life, I started looking for things to do and see.
Not just those touristy things to do in NYC; but parties, clubs, activities, events, festivals. The first thing that was recommended to me (especially for those of us on a budget), was to sign up for the Skint mailing list.
I instantly regretted it. Every day I get the email with 50+ things to do, often free or cheap. It's overwhelming. There's just too much to do in NYC and it never stops.
That's not a bad thing, of course, but sometimes the paradox of too many choices is just…too much. "Too much amazing" doesn't make it easy to find stuff to do; it makes it harder. So sometimes you've just got to gamble and go for it.
Dating fucking sucks
Speaking of gambling, dating in NYC is largely not fun. No matter your gender or sexuality, it seems it's universal knowledge that dating in NYC is awful.
In a city of too many things to do and too many people, how do you limit your choices?!
It seems everyone in NYC is looking for a partner—even when they're already partnered up. That's not the case for everyone, but the dating game in NYC is largely numbers based and quickly gets competitive.
Of course, it is possible to find love when you're willing to have an open mind and take those risks for responsibility and commitment. Fingers crossed!
Sex is easy to find
Even when dating in NYC is challenging, sex is surprisingly easy to come by. Hookup culture is intertwined with nightlife and so much of the dating apps culture—so it's never really hard to find if it's what you really, really want.
We live in a pretty sex-positive world at the moment (that's a good thing). So much so, that sex clubs are increasingly popular in NYC—having been written about by many mainstream media publications.
Don't ride the subways on weekends
I'd heard all the complaints about the MTA before I moved to NYC, and having lived in countless cities with public transportation in the past, I was prepared for the worst.
And good thing, too! Because while the NYC subway run by the MTA does work well at moving people around, there are more problems than can be counted!
Besides the old-fashioned system (hopefully contactless pay is coming soon), repairs on the subway are often debilitating for travel—especially on weekends. Between Brooklyn, Queens and Manhattan, some subway lines are down for days at a time making travel between the boroughs nearly impossible.
Uber is a necessary evil
Because of the many failings of the MTA transport system, rideshare services and taxis have picked up a lot of the slack. And living in Brooklyn, I find myself using Uber to get around more and more often; sometimes it's the only connection that doesn't take an hour or more!
The skyline is always amazing
Something about the NYC skyline is truly striking. No matter where I am, if a 100+ story building pops up in your perspective, it's hard to avoid looking up. Personally, I just can't resist taking a photo even when I've got a million photos already.
Food is not always necessary
Okay, obviously this is an exaggeration because we do, in fact, require food to survive. But in NYC, there seem to be a few issues which affect the intake of our foods.
One: food is sometimes cheap; but not always. Grocery stores can be pricey (compared to other cities). Yes, there are plenty of $1 pizza slices, but that'll only help you survive for so long. Restaurants across NYC vary widely in price and quality.
Two: There's just not enough time! With all the million things to do in NYC, it's sometimes just hard to make time to eat. And three: there's an innate culture to be "thin" in NYC. A recent Reddit thread talked about the pressure to stay fit and how/why it might be such an issue especially in NYC.
Personally, I've found myself eating less in NYC than I have before. The gay culture to stay fit has certainly meant I spend more time in the gym and more time watching what I eat.
And truthfully, the time/money thing has affected my eating habits.
Sometimes there's just no time to eat lunch, and then from all the evening activities, you might miss dinner until you can grab a food truck taco or a slice of pizza on the way home.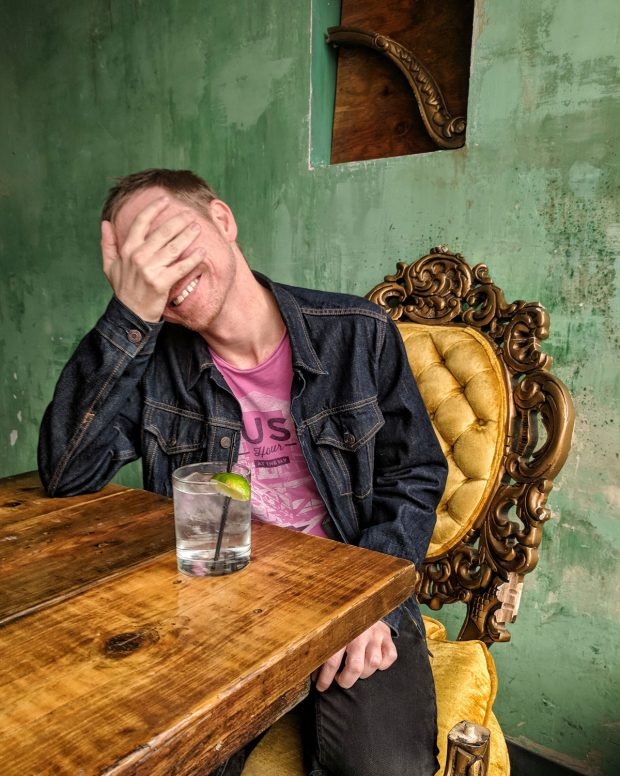 Happy hours are a way of life
Everyone in NYC is perpetually busy—and loves to use that as a professional excuse. But that's just made the everyday "Happy Hour" so important. So many bars and restaurants offer evening deals (sometimes all-day or all-night deals), and that often defines the beginning of any social event.
Read more: NYC Travel Tips & Guide
There's little reason to leave your borough
Partly because traveling on the MTA can take forever, and partly because NYC is just so damn big, it's hard to travel too far.
The #1 dating recommendation I've read on every NYC blog is to simply avoid dating people who don't live in your borough. It's just too hard to travel between boroughs that might be too far apart.
Out-of-town roommates are the best roommates
No shade to my current roommates who I love spending time with, but in a city where it's really difficult to live alone as a 20-something (or 30-something, or 40-something), those brief moments when you might have a full apartment to yourself are really special.
Related: An honest guide on how to find an apartment in NYC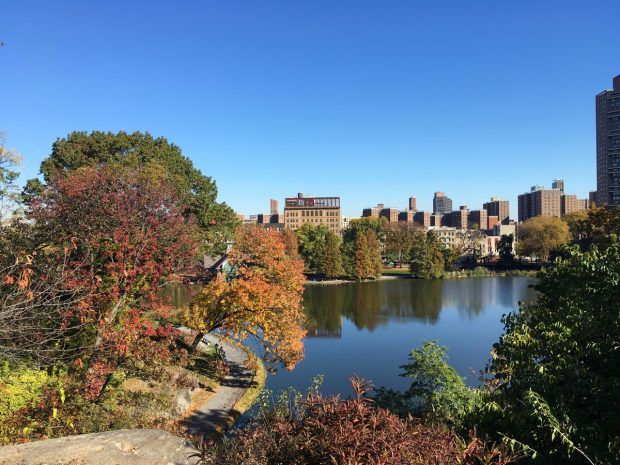 Parks & green spaces DO exist—if you know where to find them
NYC is a city of steel & glass; buildings that stretch to the sky. And besides its most famous parks, there are actually bits of green throughout the city.
Finding NYC parks aren't exactly easy, but thankfully this is a very walkable city, so when you're out and about, it's possible to spot and enjoy little bits of nature here and there.
New Yorkers are nicer than you think
There's a common misconception that New Yorkers are unfriendly; it's the thing most travelers to the city immediately realize is a myth. Because truthfully: New Yorkers are often very nice.
Sure, there are jerks among the masses, but in more instances than not, New Yorkers are happy to help strangers, their fellow city-dwellers, the tourists & the foreigners.
NYC is an incredibly diverse city; more so than just about anywhere else. And it's that diversity has made the people here so special, so unique, so friendly, and so helpful. It's a beautiful kaleidoscope of people and ideas which has made New Yorkers so open to others. New Yorkers are nicer than you think.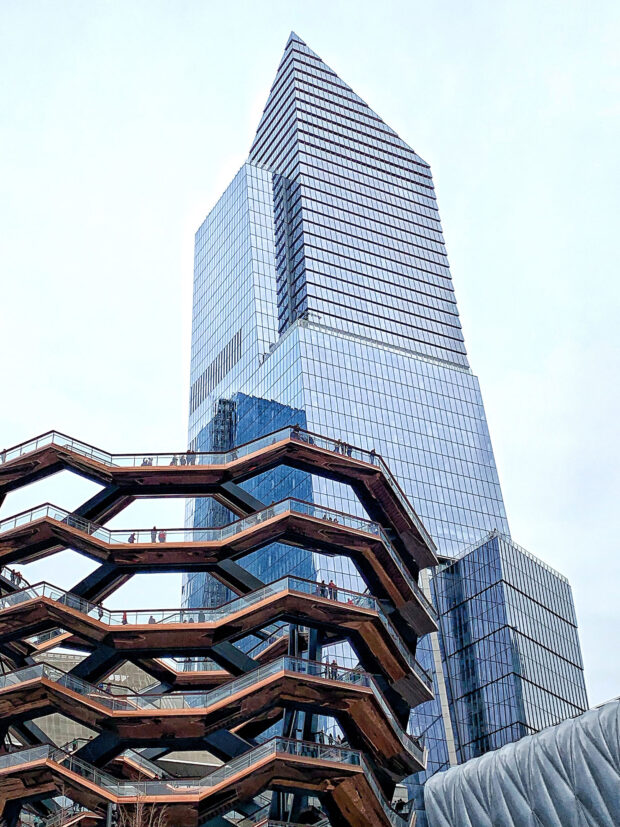 Everyone wants something, always
If ever there was a city at the heart of capitalism, it's New York. Manhattan is home to just about every major enterprise. Money and power fuel so much of the city and the people who live here, that there's this strong push to always need something more.
There are plenty of creatives in NYC, but in a city as money and image-obsessed as here, it's hard to not fall into the trap of wanting (or needing) something from someone at some time. NYC is at the center of the business world for so many people.
Related: How to Visit NYC on a Budget
Nowhere is as interesting or amazing as NYC
Listen, I know I'm still in a bit of a honeymoon phase but living in NYC has truly been one of the best decisions of my life. It's changed me in ways I didn't even expect.
For better or worse, living in NYC has been an incredible experience (and one I don't plan to quit anytime soon). There's just so much culture here, so much to experience and see and do and touch and eat and smell.
I'm addicted to it. I'm obsessed with it. NYC is unlike anywhere else and while living in New York City might not be for everyone, it's honestly still so exciting and interesting. I love NYC.
• • •
Did you enjoy this post? Please also follow me on Instagram for my day-to-day photos & life updates from living in NYC. I try to keep my posts as real and "authentic" as possible, and Instagram is where it's all at.