A gay Europe travel guide to the best gay cities, including travel tips on the best gay bars, clubs, tours & hotels in Barcelona, Berlin, London, Paris, Rome and other top gay cities
It's probably not a surprise, but Europe is one of my favorite continents. The diversity of cultures, peoples, foods, things to see and do—it's this smorgasbord of life. I love it. Each European country has its own charms and quirks, and each city its own culture and life.
And while the modern gay rights movement might've begun outside a gay bar in New York City with the Stonewall riots in 1969, Europe has been at the forefront for LGBT issues for much of the past few decades.
Denmark was the world's first country to allow same-sex partnerships and unions back in 1989. And the Netherlands enacted the world's first law recognizing same-sex marriage in 2001. Since then, the world has seen one of the fastest civil rights movements take place with countries enacting similar progressive laws everywhere from the Americas to Europe and, yes, in Africa and Asia, too.
So it's no surprise that, today, some of Europe's biggest and best cities are also some of the most gay-friendly destinations. With the large LGBT populations and legal protections, these cities have become a hotbed of gay events, clubs, parties, history and culture.
Trying to make a "top 10" list is always going to incite a bit of drama, so I've put below my favorite gay European cities—not in any order, but with my personal recommendations on what makes these such gay-friendly cities.
It's what these cities have to offer—from the countless gay hotels, bars, clubs, festivals and prides—that makes gay Europe such a fascinating place. And surprisingly diverse thanks to the diverse cultures and countries that make Europe, Europe.
Gay Europe Travel Guide – Top 12 Gay Cities
The following is my guide to the gayest cities in Europe—from the Barcelona beaches to the museums in London and the historic monuments in Amsterdam. All of these gay cities have LGBTQ festivals & events, host queer parties and welcoming clubs. You're likely to see gay pride flags hanging in shop windows and feel free to be yourself in each of these gay capital cities.
• • •
1. Barcelona, Spain
With a warm climate, Spanish tapas, clothing-optional beaches, a plethora of cultural offerings, and a well-established, friendly LGBT community, Barcelona is a year-round LGBT destination. Big annual events include Bear Pride in March, Barcelona Gay Pride in June, Circuit Festival in August, and the International Gay and Lesbian Film Festival held each October.
You'll find most of the city's gay bars, restaurants, and shops located in the Eixample district, with other cool nightlife spots spread throughout the city. Antinous, is a gay and lesbian bookstore in the Gothic quarter, selling comics, travel guides, DVDs, and more while retro-decorated bar La Federica is located in Barcelona's Poble Sec neighborhood—an area popular with students and hipsters.
ES Collection has some seriously sexy pieces of men's underwear perfect for those fun nights out at the club where hook-ups may happen (just watch your pockets while at Barcelona's mega-clubs and street parties). Besides the charms and delights you'll find in Barcelona proper, the city is only a half hour way from Spain's other most celebrated gay city, Sitges.
For more LGBTQ travel tips for Barcelona, here's your Barcelona Gay City Guide.
• • •
2. Berlin, Germany
Without question, both Berlin's history and it's reputation today make it one of Europe's most gay-friendly destinations, if not the *most* gay-friendly city. Historically, the gay center of Berlin was around Nollendorfplatz in Schöneberg, an area still popular today with fetish clubs and leather bars (not to mention the legendary Folsom Europe events each September), but in today's Berlin, the new gay hotspots are found throughout Kreuzberg and Neukölln neighborhoods.
The city's annual gay pride festival, Christopher Street Day, brings half a million visitors and features a parade and parties throughout Berlin for almost two weeks. The lesser known and alternative Transgenialer CSD (or Kreuzberg Pride) which takes place on the same day, celebrates lesbian, gay, bisexual and transgendered people.
Art is important to the queer community of Berlin and you'll find small galleries like The Bowery or The Coven showcasing emerging queer artists.
Beside's Berlin's countless gay events, the city's known for its epic gay parties, like the monthly Homopatik party at //about: blank, Gegen at Kit Kat (held on the first Friday of every other month), Pornceputal at Prince Charles or Cocktail d'Amour at Greissmüle. SchwuZ is a growing gay club in Neukölln popular for "Madonnamania" club nights and a monthly party called "London Calling" playing Britpop & indie music.
Though many Berlin bars have their seedier side with dark rooms and naked nights, there are equally as many with cool crowds and comfortable atmospheres. Bars to hit up include the smoky Möbel Olfe with a giant "Homo Bar" sign posted outside and Facciola, a lesbian-owned and operated wine bar in Kreuzberg popular for its pop-up Cabaret Opera nights. Also worth checking out is the monument to the LGBTQ victims of the Holocaust and the world's first queer museum, the Schwules Museum—not to mention all the other history in Berlin.
Find more LGBTQ travel tips for Berlin in the Berlin Gay City Guide.
• • •
3. Manchester, England
Manchester, the UK's second largest city, is well known for being a gay-friendly destination, especially after the popular TV series Queer as Folk famously filmed there in the '90s. The Gay Village, situated in and around Canal Street, is filled with bars, clubs and other gay-owned businesses. During the day, relax at the Richmond Tea Rooms for an Alice in Wonderland inspired high-tea experience.
At night, head downstairs to the very same establishment into The Eagle, a male-only, Victorian styled bar set in the basement of an industrial building. Afterward, dance the night away at popular nightclubs like G-A-Y or Poptastic—both with relatively cheap drinks and often young crowds. Indie gay parties happen outside of the The Gay Village; check for events hosted by PopCurious.
Manchester also hosts several LGBT events throughout the year, including the Queer Contact arts festival, Manchester Pride (the biggest pride celebration in the UK) and the Sparkle festival.
But it's not all fun and parties in Manchester, you can also learn about the city's gay history by visiting Sackville Gardens, a park containing three different historical monuments: the Alan Turing Memorial, the Transgender Remembrance Memorial and the Beacon of Hope, a sculpture memorializing those affected by AIDS. Another option is to take a gay heritage tour with Manchester Guided Tours.
For more LGBTQ things to do, here's your Manchester Gay City Guide.
• • •
4. Rome, Italy
Rome is recognized as one of Europe's top destinations, but you might not have thought it to also be a great gay-friendly one. Rome's gay scene is one of the most underrated in Europe with the city's unofficial "gay street" filled with plenty of bars and clubs just steps away from the Colosseum (try the aptly-named Coming Out bar for a casual sundowner with a great view).
For three months over the summer, a section of a city park is transformed into the Gay Village, a massive party with two open-air dance floors, bars, live music, and even food trucks. Then there's Glamda, a summertime gay (and straight-friendly) party held at an outdoor club each week with loud techno music, neon lights, and friendly locals. While the drinks are on the expensive side, the music is great, and the crowd enthusiastic.
More fun can be found at the regular Friday night Muccassassina event at Qube Disco, a long-running gay dance party that's become so popular that people willingly wait outside in a queue for hours. The club has three different dance areas, playing house, techno, and pop music.
But, again, Rome's gay-friendly atmosphere goes further than just the nightlife, with tons of opportunities for romance.
Try the Scooteroma tour on the back of a Vespa with a Rome local, a romantic stroll by the Spanish Steps (and, of course, a kiss at the Trevi Fountain) or something more interactive like wine-tasting or a food tour.
Find more LGBTQ travel tips about Rome in the Rome Gay City Guide.
• • •
5. Prague, Czech Republic
Like Rome, Prague is another European city that doesn't often show up on the gay travel radar (unless you're watching gay porn <— SFW). Prague is relatively new to the scene, having just celebrated their 5th pride event in 2015, which was their biggest event ever with over 35,000 people in attendance.
While the city still has a long way to go in terms of LGBT rights, there's a lot of action to be had. Check out Club Termix, arguably Prague's most popular gay bar and club, offering drinks on the cheap, a good crowd, and DJs spinning—all in an underground, cramped bar with the broken pieces of a car dangling from the ceiling above. Expect groups of sweaty boys and their girlfriends, dancing on tables and spilling drinks.
Not far from Club Termix is Saints Bar, a small bar that regularly holds parties and other small events, popular with locals. Another gay-friendly venue is Friends Club in Prague's historic Old Town where anyone and everyone are welcome.
To recover from those long nights out, hang out at Café Café for a hearty brunch where you're guaranteed to spot cute couples. Instead of staying in a hotel situated in one of Prague's most touristy areas, consider renting an apartment in the city's newest "gayborhood" of Žižkov.
See more photos of gay-friendly Prague here.
• • •
6. Amsterdam, Netherlands
A city notorious for sex, drugs and parties, Amsterdam is also one of Europe's best cities for gay travelers. Their annual gay canal pride is a floating celebration on water, with boats instead of typical parade floats coasting down the Amstel and along the city's scenic canals, like the Prinsengracht.
Amsterdam has also hosted the European-wide EuroPride festival, during the same period of Amsterdam Pride, with thousands of people expected to meet for human rights discussions and panels, in addition to the regular parties and pride events. Milkshake, a summertime queer music festival with no dress code, welcomes everyone to come and enjoy different types of music on one of their nine stages.
Most of the Amsterdam's gay nightlife can be found on a single street in the center of Amsterdam, the Reguliersdwarsstraat. More sex shops and gay bars are dotted throughout the Red Light District—just look for rainbow flags in-between the many brothels.
One particularly nice bar worth visiting in the RLD is Cafe t'Mandje, the oldest gay bar in Amsterdam and open since 1927 with a kitschy interior and late-night crowds spilling out onto the street. Club Church holds themed sex parties, with a more tame crowd each Thursday night with drag shows and drink specials.
Not to be missed is the Homomonment, a "living monument" to homosexuals who've been oppressed or persecuted around the world.
You can also find out more about Amsterdam's LGBT history at the Pink Point information stand, located close to the Homomonument. This is, importantly, one of the first countries to institutionalize LGBTQ rights, so a bit of history and culture should make it onto any gay Amsterdam itinerary.
See more photos of gay Amsterdam here, including their annual boat pride & crazy festivals.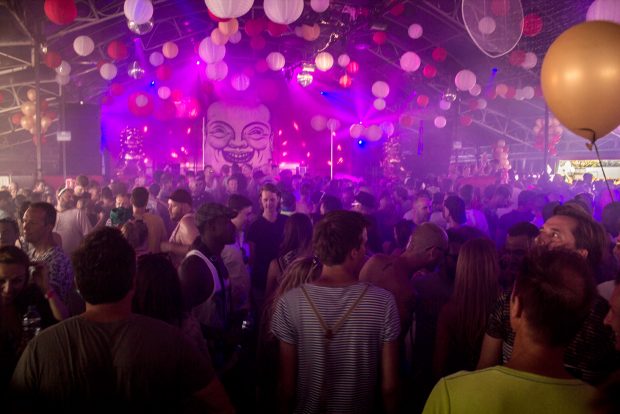 • • •
7. Stockholm, Sweden
Aside from its great mixture of design, culture, shopping, and natural beauty, Stockholm is one of Europe's best gay cities. Their annual pride celebration features not only the usual parade but a Pride House with conferences and seminars and a large, open-air Pride Park with concerts, dance parties, shows and other events (such as trainings and demonstrations for BDSM and other fetishes).
The boutique Berns Hotel is the city's unofficial "gay" hotel, filled with two restaurants (the Asiatiska and Berns Bistro and Bar), the basement club Audiio, and even a concert venue where Diana Ross and the Supremes once played.
If you can drag yourself away from the hotel (a real challenge—trust me), experience Stockholm's gay nightlife in the nearby downtown district. Friday nights at "Candy" at Le Bon Palais are always fun with their three dance floors blasting out electronic, pop and even Eurovision-exclusives.
Stockholm's coolest gay club, however, is the underground King Kong club with DJs spinning in two jam-packed basement rooms. Expect both pop and schläger music in the back room and techno beats up front.
For food and drink, head to Mälarpaviljongen in the summer, a restaurant and bar spread over three floating docks. The owners are supportive of charity work at home and abroad, especially for LGBT individuals. Also, make sure to check out the vintage shopping and casual-but-cool restaurants in the SoFo neighborhood.
Find more LGBTQ travel tips for Stockholm in the Stockholm Gay City Guide.
• • •
8. London, England
With London being one of the most multi-cultural cities in Europe, it's also one of the most LGBT-friendly one. While Soho used to be the city's main gay neighborhood, much of the nightlife has moved over to East London. Take, for example, Dalston Superstore, a gay bar and cafe that features art exhibitions and musical performances, as well as serves up comfort food like burgers and Sloppy Joes.
Also worth visiting is The Glory, a queer and gay "super-pub" which hosts film screenings, performance art, cabaret nights, and an affordable late-night disco. Each month in London, there's a Naked Boys Reading event where, you guessed it, guys read everything from poetry to pieces from their favorite books, all while completely naked.
Even if many of London's gay pubs and clubs are now no longer in Soho, you'll still find plenty of reasons to stay central, too. Soho still has a large concentration of sex shops and LGBTQ bookstores. Try the newsstand on Old Compton Street for a huge variety of LGBTQ magazines, the Photographers' Gallery for regular photo exhibitions (including some with LGBTQ themes) or any number of the countless theaters in London's West End for award-winning performances—everything from Book of Mormon to Kinky Boots.
Find more travel tips for London in my gay guide to London.
• • •
9. Paris, France
Unsurprisingly, the City of Love is also a great destination for LGBT tourists — especially couples. While France has had some turbulent years fighting for LGBT rights, the scene in Paris is largely still intact. The city's gay neighborhood, located near the Hotel de Ville metro in the Le Marais neighborhood, still houses some of Paris' most famous gay nightlife, like the always crowded Spyce — open late on weekends.
Trendy gay bars and local favorites like Open Café or Spyce are often the starting points for a night out in Gay Paree (say it in a French accent). The streets of the Marais (in particular: Rue Sainte-Croix de Bretonnerie) are lined with art galleries and small shops during the day, transforming into a nightlife hub after dark, with gay Parisians spilling out onto the sidewalk cafés.
Besides romantic walks along the Seine River, or a stroll through the Left Bank (famously liberal and independent, with many international restaurants, cafés and bookshops), or, of course, a kiss on top of the Eiffel Tower, the one other stop for an LGBTQ tour in Paris has to be the Père Lachaise Cemetery.
That's where you'll find Oscar Wilde's grave (now protected by plexiglass) covered in kisses by his many admirers. The gay scene of Paris is surprisingly diverse, reflecting the large multicultural aspect of Paris' diversity. For a deeper dive into Europe's most romantic city, local tour operator The Gay Locals offer both historical and nightlife-themed gay tours through Paris.
See more LGBTQ ohotos of Paris here.
• • •
10. Dublin, Ireland
Ireland made waves in 2015 with its historic same-sex marriage equality, voted in by popular vote (the first time in the world). But its capital city has been LGBT-friendly for much longer. Gay icon Oscar Wilde was born in Dublin and today there's a colorful memorial statue inside Merrion Park, across from his former house. Continuing the Irish tradition for LGBTQ literature, Dublin hosts the International Gay Theatre Festival each May with edgy, heart-warming and independent performances.
For nightlife, The George is a mixed LGBTQ pub, crowded most nights of the week with drag performers taking the stage almost nightly among young groups of tourists and locals crowding the two-storied bar. The backyard smoking patio is a friendly place to meet others, or there's always the dance floor. (Just watch out for broken glass!
Drinks are cheap so things can get messy…) Go for Thirsty Thursdays or on bingo nights. Dublin Pride takes place each June and is often headlined by Ireland's most famous drag queen, the toweringly tall Panti Bliss who also owns her own gay bar just outside the Temple Bar district, aptly named PantiBar. Expect lots of bright colors and friendly, diverse crowds.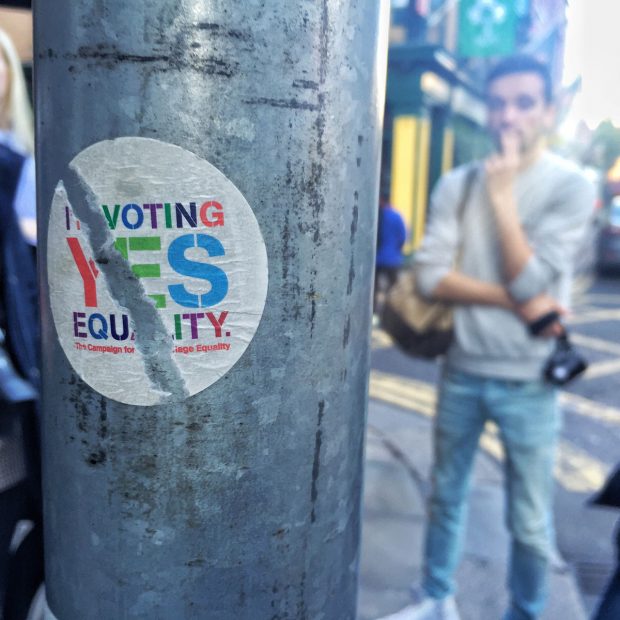 • • •
11. Copenhagen, Denmark
A longtime favorite for LGBT travelers in Europe, Copenhagen has a long tradition as a gay-friendly destination. Denmark was the world's first country to approve certain rights for LGBTQ individuals, and that Scandinavian spirit for individuality and an embrace of uniqueness or queer qualities has made it a safe and friendly city. Gay Copenhagen is centered around a single street, Studiestræde, with a handful of popular gay bars and shops.
There's the prison-themed Jailhouse CPH bar or Never Mind—one of the few popular gay clubs in the area. Denmark's liberal attitude toward sex and sexuality has also allowed for a number of sex shops to remain open in the city center, such as Homoware.
The Oscar Bar, a corner café opposite Copenhagen's city hall, is one of the city's longest-running gay establishments with popular Danish foods and host to a number of different gay events each week.
Denmark's creative spirit is represented through the city's gay scene, but also in Copenhagen's many art museums, design shops and trendsetting restaurants. The Louisiana Museum, just a short train ride north of Copenhagen, runs some of Europe's most interesting and noteworthy contemporary art exhibitions.
One of Copenhagen's most iconic tourist attractions is the Little Mermaid, a small seaside sculpture created by artist Edvard Eriksen inspired by his wife Eline. It's a touching statue, often underrated—but a symbolic and artistic representation of love, and that challenging struggle between happiness and melancholia.
Find more travel tips for Copenhagen in my gay travel stories here.
• • •
12. Tel Aviv, Israel
Don't give me grief for adding Tel Aviv to this list, but Israel is on the edge of Europe and as one of the top Mediterranean beach cities, it's got some convenient ties to European culture and history.
While Israel as a country doesn't recognize the full rights of its LGBTQ citizens, Tel Aviv itself is one of the world's most gay-friendly cities. The annual Tel Aviv Pride attracts hundreds of thousands of visitors each summer with a city-wide parade, beach parties, street events and a film festival.
While Tel Aviv's attractions are easiest to spot in the summertime months, the city's a great destination year-round. Small bars like the long-running Evita Bar (popular for its drag nights), Shpagat (great for its hipster vibe) and Anna Loulou offer a glimpse into the local gay scene of Tel Aviv, while bigger clubs and parties like Comfort 13, Dreck and Kuli Alma keep the nights running into the mornings with world-class DJs and crazy parties.
Check out the Atraf website and app for the latest gay parties & events in Tel Aviv, or make friends with the locals at some of Tel Aviv's gay beaches—namely the Hilton Beach, but younger gay crowds, couples and singles congregate around Frishman Beach, too.
Culturally, Tel Aviv has a number of great attractions for the gay tourist, including top-quality restaurants, beautiful boutique hotels and a disproportionate amount of amazing art galleries and design shops.
Find more travel tips about Tel Aviv in the Tel Aviv Gay City Guide.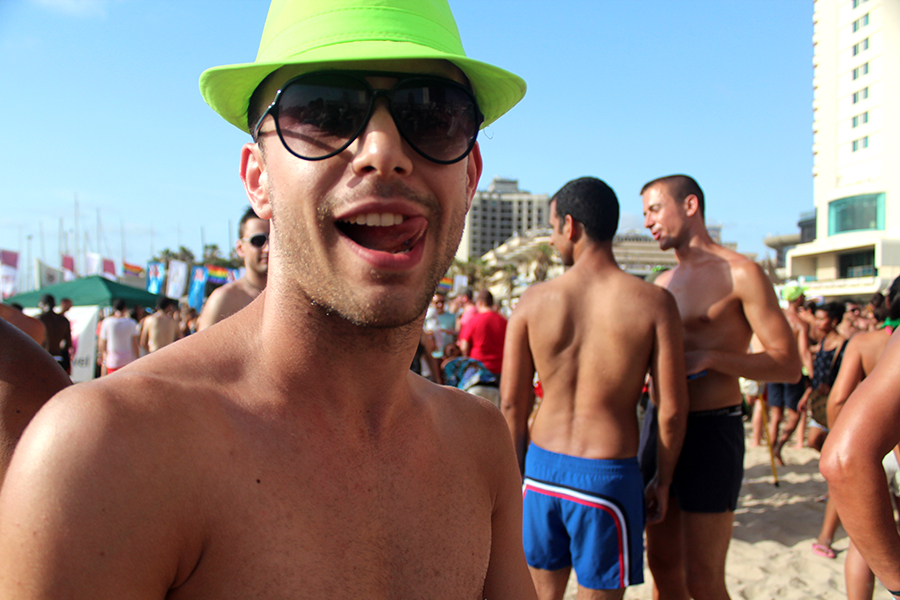 • • •
Have some other recommendations for these top gay Europe travel destinations? Leave them below in the comments or tweet me @travelsofadam. Note that this is an expanded version of an earlier gay list published on Matador Network.